Tips for Passing The Civic Test to Get U.S. Citizenship
By Brian in Citizenship & Naturalization | on 2022-09-22 18:20:04
To become a naturalized U.S. citizen, one must pass a citizenship test and satisfy other eligibility requirements. The citizenship or naturalization test is a two-part exam, which is given by a United States Citizenship and Immigration Services (USCIS) officer. Many applicants fail this exam, so it is important to prepare fully for the exam. At J. Sparks Law, we are happy to help our clients become U.S. citizens after passing the exam.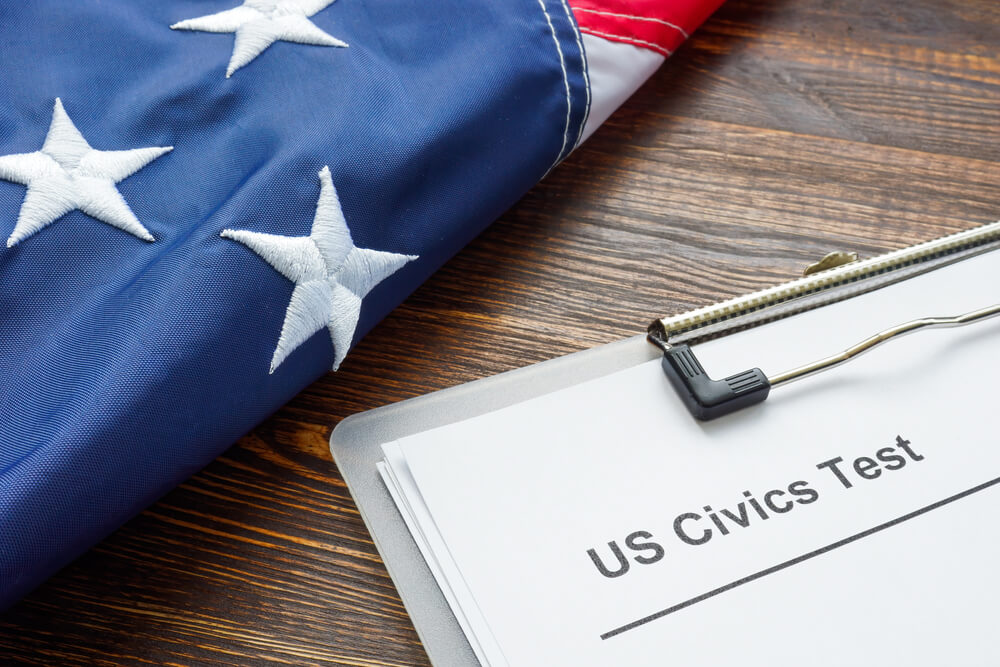 Consult an Immigration Attorney for the Best Tips and Practices
The following information and tips can also help you prepare and pass the exam, but it is best to consult with an attorney. 
Before diving into the tips, it is important to understand two things about this exam. First, the citizenship test or exam has two components, and these are a demonstration of your ability to speak, read and write basic English and a demonstration of knowledge of U.S. history and government structure.
Secondly, you may be exempt from taking the English exam if you meet either of the following exemption criteria: 
You are at least 50 years of age and older and have been a Green Card holder for 20 years or more

You are 55 years old or older and have been living in the country as a Green Card holder for 15 years
And now, here are tips that can help you prepare for the citizenship exam and, more importantly, to pass the exam on your first try:
Do Not Overestimate Your Ability
Many people make the mistake of assuming a citizenship test is an easy exam they can wing and pass with little or no preparation. That is just not the case. To take and pass the naturalization exam, one must take time and prepare. The USCIS website has some resources to practice your English skills and your civics test. You can either print these questions and practice them at every opportunity you have free time, or you can download the questions and practice them when free or in between tasks. Get your family or friends involved, if possible, by having them ask you the questions. 
The civics test has questions that are divided into five subjects: government, history, geography, holidays, and symbols. You should think of each of them as a separate subject matter. This will make it easier for you to remember during the test as your brain will take a cue and organize the knowledge in different "boxes" for easy retrieval during the actual exam.
Speak and Write English Frequently
It is natural to hang out with those who speak your language. You also might tend to speak your native language at home, but both habits and practices make it harder to learn to speak English enough to pass the test. Try to speak English as much as possible leading up to the exam. You can also take classes, watch TV, read online articles, and do your best to communicate with others in English. The more you do this, the higher your chances of passing the naturalization process with the citizenship test. 
Contact an Austin Citizenship Attorney Today
By doing these three things, you will greatly improve your confidence and chances of acing the citizenship exam. If you have any questions, contact our office of J. Sparks Law, PLLC, today, and we will be happy to help you.