The USCIS Immigration Backlog
By Julie Sparks in Immigration | on 2022-09-08 17:47:34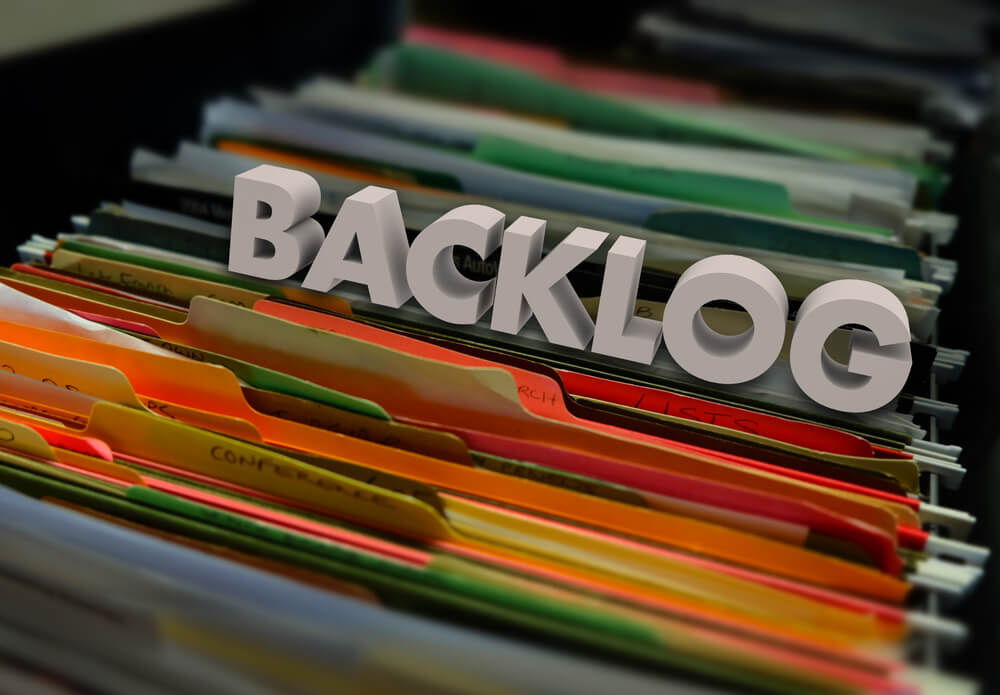 United States Citizenship and Immigration Services (otherwise known as USCIS) Is currently experiencing a backlog of approximately 5.2 million requests for immigration benefits. In addition to these requests, there are approximately 8.5 million requests that are pending. Those pending requests are not yet ready to be adjudicated. And consequently, they are not in the backlog at this time. In total, USCIS has a backlog of approximately 13.7 requests for immigration benefits, in addition to all of the new applications it receives on a daily basis.
In hopes of getting this backlog under control and processing as many immigration benefit requests as possible. USCIS currently has plans to hire an additional 4000 employees through the end of 2022. However, the reason for this significant backlog is not COVID-19 and the employee shortage that has resulted. Moreover, it is unlikely that the backlog issue will be corrected simply by adding more employees to the USCIS payroll. Rather, the primary problem lies with the USCIS funding, which is based on application fees.
If you have questions about a pending immigration benefits request or petition, the experienced Austin immigration lawyers at J. Sparks Law, PLLC are here to help you. We can address all of your immigration questions and concerns. We help you to file the necessary documents to move your request as efficiently as possible. 
The Current Application-Fee-Based System that's in Place
The current application fee-based system that USCIS utilizes rewards inefficiency. Under the current system, USCIS' requests for application fee increases depend significantly upon the amount of time that the government spends processing the various immigration applications that individuals submit – and which the government adjudicates. 
Generally speaking, USCIS charges higher fees if it takes more time to adjudicate a particular application. When USCIS charges a higher fee, it will have additional money in its coffers to satisfy budget requirements. However, if USCIS decreases the time necessary to process and adjudicates various applications, it must decrease its fees, thereby lessening the amount of money on-hand to satisfy budget requirements. This can create serious problems, not only for pending and backlogged immigration benefit applications but also for new applications being submitted every day.
Steps USCIS Could Take to Make the Process More Efficient
To make the process more efficient, USCIS should undertake several steps. First, it should reevaluate the fee-review process, ensuring that it accurately predicts the amount of money necessary to timely adjudicate both pending and future applications. It should also seek public appropriations money to cover various immigration benefits which are humanitarian-based – and request additional appropriations every year to eliminate heavy application backlogs. Finally, it should consider obtaining congressional authority to use the Federal Financing Bank to either establish new discretionary funds – or a new stream of income altogether.
All of these steps may help to eliminate application backlogs and ensure that USCIS processes future applications in a timely manner.
Talk to an Experienced Austin Immigration Lawyer Today
Immigration is a complex legal area and often leads to many more questions than answers. If you have questions about an immigration benefits application or about your eligibility for benefits, the legal team at J. Sparks Law, PLLC is ready to help. For a free legal consultation and case evaluation, please call us or contact us online today. 

Julie Sparks is Board-certified by the Texas Board of Legal Specialization in Immigration and Nationality Law, one of a few such attorneys in Texas. After 15 years of practice in this field, she has represented immigrants from more than 70 countries.
Ms. Sparks is a member of the Texas Bar Association and the American Immigration Lawyers Association (AILA). Julie has also been a featured speaker at Southwestern Law School and at the national 2015 AILA Fundamentals Conference.
15 years of practice in this field.
She also founded and managed a non-profit organization representing indigent immigrants seeking asylum.
Julie is a former immigration law instructor at the Pepperdine School of Law in Malibu, California, and California State University – Los Angeles.