Austin DACA Lawyer
Most Americans agree that DREAMers deserve protection in the United States. The DACA program was initiated in 2012 by President Obama to protect qualifying individuals brought to the U.S. as children from deportation. President Trump, through his administration, announced an end to the DACA program in 2017. However, due to litigation in many federal courts, much of the program has now been revived. In fact, the Department of Homeland Security (DHS) has recently been ordered by a federal court to fully reinstate DACA in pre-2017 form.
Deferred Action for Childhood Arrivals (DACA)
There are about 800,000 young adults living in the U.S. who are recipients of Deferred Action for Childhood Arrivals (DACA), through which they qualified for temporary protection from deportation and legal work authorization for a renewable period of two years.
DACA cover was one of former President Obama's signature initiatives. Immediately became a target of the Trump administration for elimination, and the future of DACA was unclear for some time. The Supreme Court saved the initiative in June 2020 when it refused to approve the Trump administration's abrupt ending of the program.
DACA protections still face a lot of challenges and uncertainties, but it is at least still alive, and those who applied for benefits under the program still get to continue enjoying their protections.
Indeed, on July 16, 2021, Texas federal court Judge Hanen published his opinion on a DACA case. The legality of the DACA policy was once again challenged in federal court. Hanen stated that DACA is not a lawful policy. But for now, he will allow those with existing DACA to continue to renew. However, first-time requests won't proceed.
So, if you currently have DACA benefits and your work authorization has not expired, your DACA and employment authorization is still in effect, and you are eligible to apply for renewal when the time comes to renew. If you applied for advance parole, the application won't proceed. We recommend that you consult with an immigration attorney or a DOJ-accredited representative before traveling abroad.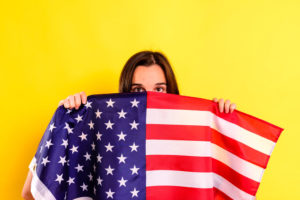 Who Is Covered Under DACA?
DACA (Deferred Action for Childhood Arrivals) covers immigrants who were brought to the U.S. as children, specifically those who arrived before the age of sixteen. Applicants under 15 may apply if they are in deportation proceedings, but have not been detained. They are able to receive a renewable 2-year period of deferred action from deportation and may become eligible for a work permit.
If you are currently protected from deportation through DACA and need to renew your status, or if you are a DREAMer who needs to apply for DACA for the first time, turn to J. Sparks Law, PLLC for help. Our DACA attorneys in Austin have an in-depth understanding of the program and have kept up-to-date with its continuing changes. Our firm is dedicated solely to immigration law, so you can rest assured that your case is in good hands.
DACA Updates
The limitations to DACA imposed by the Trump administration have been superseded by a federal court. The original eligibility requirements are back in place for first-time applicants.
Current DACA Recipients
Can continue to apply for renewal (up to 2 years from 1)
The renewal fee stays at $495, but may rise in upcoming months
Protections and benefits via DACA will continue
New DACA Applicants: How to Qualify?
You were in the U.S. before you turned 16
You were younger than 31 as of June 15, 2012
You've been living in the U.S. without leaving since June 15, 2007
You were undocumented and in the U.S. on June 15, 2012
You have a high school diploma, GED, are enrolled in school, or have an honorable discharge from the military
You don't have a criminal record with felonies or a disqualifying misdemeanor
You are now at least 15 years old
What Are The Qualification for DACA?
fortunately, The Qualification for DACA was specifically passed to protect people who were illegally brought to the United States when they were children.
U.S. immigration policy and how immigration laws are passed and implemented in the United States is one area of great debate, and one side argues to allow the reasonable immigration of non-citizens to this country that was founded by immigrants themselves.
One such policy that was turned into law is the Deferred Action for Childhood Arrivals (DACA) program, which President Barack Obama signed into law. The law allows qualifying individuals who are unlawfully present in the United States to receive certain benefits, including not being deported.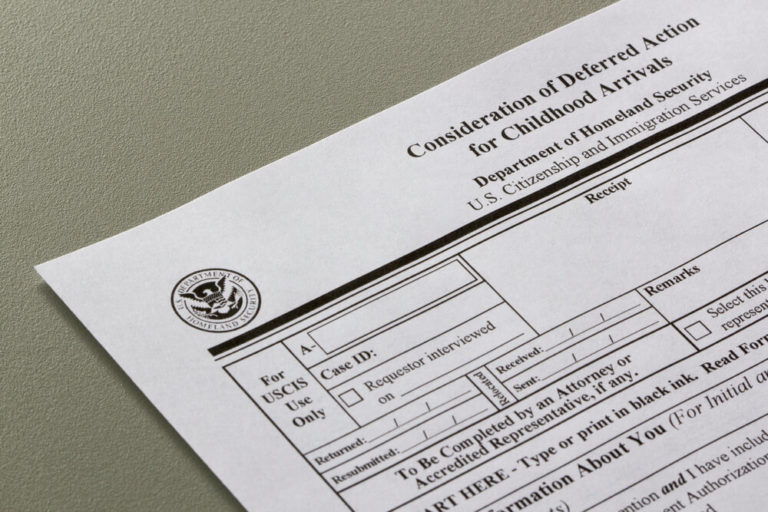 One may qualify for DACA if you:
Were 31 years old or younger as of June 15, 2012,
Were brought or arrived in the United States before your 16th birthday,
Have resided continuously in the United States since June 15, 2007, through the time you are filing your application,
Were physically present in the United States on June 15, 2012, and at the time you complete and submit your DACA application,
Were in the U.S. without legal status on June 15, 2012, meaning that:
Are currently attending school, have graduated, or obtained a certificate of completion from high school, possess a general education development (GED) certificate, or are an honorably discharged veteran of the Coast Guard or Armed Forces of the United States.
Have not been convicted of a felony, a major misdemeanor, or three or more other misdemeanors, and you do not otherwise pose a threat to national security or public safety.
If you satisfy the requirements listed above, you may need to get legal help from an experienced DACA immigration lawyer who can guide you in gathering the required documentation to apply for DACA. Once the information and documentation are gathered, the lawyer will help you in filing your DACA application package.
Qualifying to apply for DACA for the first time?
If you believe that you now qualify to apply for DACA for the first time or if you need to renew your DACA protections, consider speaking to a qualified legal professional as soon as possible. The DACA program remains vulnerable to new legal challenges, so it is unclear how long new applications will be processed. If you already have DACA status and wish to travel internationally, an experienced attorney can advise you on the qualifying reasons for travel and the long-term implications going abroad could have on future immigration applications, including those for green cards.
Once your DACA application is approved, you are entitled to the following benefits:
Social Security Card

. If you had none before, you will be given a new Social Security Card with your unique Social Security number.

Driver's License.

You will be able to apply and obtain a

driver's license

in most states, which will allow you to legally drive and get related benefits such as the driver's license serving as your identity card.

Employment.

As a DACA beneficiary, you will be given a work permit. In other words, you are authorized to work in the United States.

Establishing Your Legal Identity

. With a driver's license and Social Security Number, you will be able to establish your own legal identity. Therefore, it will allow you to open an account, or own a home.

Freedom from Deportation Worries

. One of the biggest benefits of DACA is as a beneficiary. In other words, you will not have to worry about being deported from the U.S.
What is the Purpose of DACA?
The DACA program provides relief from deportation. It also grants eligibility to obtain work permits and allows you to obtain a Social Security number. The program, however, grants its benefits for a period of two years only, and then the grant of DACA and the accompanying work permit must be renewed.
Not everyone is eligible to renew their DACA status. You may request one if you meet the guidelines.
To renew your status, you must:
Have lived in this country continuously since your last approved request
Not have committed a felony, a significant misdemeanor, or three or more misdemeanors of any kind
Not present a threat to national security
It is important to submit your renewal request well before the expiration of your work permit; you should discuss this with our DACA attorneys, who can advise you on this matter.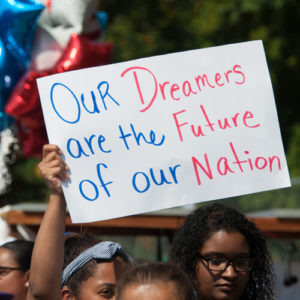 Status Check on DACA Protections
The state of DACA protections is unsteady. If you need any type of immigration help, contact an experienced immigration law firm right away.
Various laws were enacted and regulations enforced in efforts to curb the flow of illegal immigration. Deportation of those in the country illegally stepped up over the years. Children brought to the U.S. when they were just babies are casualties of these laws.
Many such children are now adults, and they assimilated and lived lives no different from those lawfully here. Because the law requires those here in the U.S. illegally to be deported, many of these children found themselves subject to deportation to countries where they have never lived or know anything about, including the native language. Lawmakers set out to address this issue in recent years. 
New Applications Are Now Available and Work Permit Terms Restored
We are pleased to announce that Deferred Action for Childhood Arrivals (DACA) has been revived by a court order. Following much litigation over the past 4 years regarding the state and legality of the DACA program, a federal court recently ordered the Department of Homeland Security (DHS) to fully reinstate DACA as it used to exist prior to the Trump administration. This is significant in that DREAMers will now be able to submit initial DACA applications for the first time, an ability that has been restricted ever since the Trump administration attempted to rescind the program in 2017.
The order also addresses the need to issue all work permits and protection for two years, not just one, as had been previously ordered by the current White House. Finally, the order makes clear that USCIS must accept applications for advance parole so that DREAMers who qualify can travel internationally.
DACA Recipients Can Now Apply to Renew Their Status Online
 If you are in Austin and have any questions about DACA rights, reach out to the Austin DACA lawyer right away. 
The U.S. Citizenship and Immigration Services (USCIS) is known for long delays in processing times due to a backlog made worse by the COVID pandemic. However, now that the pandemic has let up and things have started to return to some new normal. The agency is also stepping up its efforts to increase efficiency and reduce the backlog. One way the agency is doing this is to increase the use of technology in the application process. These changes are allowing online applications. 
One of the applications that can be applied online now is renewal application for the Deferred Action for Childhood Arrivals program or DACA.
DACA is a policy put in place by the Obama administration to give approximately 800,000 undocumented immigrants who were brought to the U.S. as small children authorization to work and temporary protection from removal (deportation).
The law requires DACA recipients to apply for renewal of their status every two years. Which is a costly process that costs nearly $500. Until now, when the USCIS made the announcement allowing online applications for DACA renewals, the required paperwork had to be mailed to the agency. Where it would take months to get a response.
However, the option to now file online is only available for those individuals who have previously been approved for DACA. These individuals can now file Form I-821D, Consideration of Deferred Action for Childhood Arrivals, online.
DACA Recipients Can Now Apply to Renew Status Online – Filling DACA Forms
The person filing the application must also file Form I-765. Application for Employment Authorization, which is also available for online filing. The applicant must also file Form I-765 Worksheet, which is required as proof in support of the filing for DACA. This form is also available for filing online.
Filing Form I-821D and Form I-765 online requires a DACA applicant to first create a USCIS online account. This is a secure and convenient way to submit forms and pay the required application fees and track the status of anything pending with USCIS throughout the time it takes to process the application or matter.
The USCIS online application platform is available to use for free, and the only fee to be paid that applies is the same fee that you would pay if you mailed the application. This online account also offers a variety of other features. The ability to securely communicate with USCIS via an inbox and the ability to respond online are two examples.
Consult a DACA Immigration Attorney in Austin
At J. Sparks Law, PLLC, we help DACA recipients and their families in securing their immigration status and exploring other legal options they may have to obtain permanent residency or green card that could lead to their becoming citizens if they so desire. 
If you are a DACA recipient and wish to explore what those options may be in your case, contact us today and schedule a consultation. 
Because of all the uncertainty and litigation surrounding the DACA program, you may have questions and concerns about your future. We understand the difficulties and anxiety you may be facing in regard to your DACA status. Our firm is here to provide the legal support you need, to listen to your questions, and to find honest solutions that can help you be prepared and plan ahead.