Filing Process For Annual H-1B Visa Lottery
By Brian in Visas and Green Cards | on 2023-02-27 08:00:51
Below is an overview of how the annual H-1B visa lottery works, and you do not want to miss the registration window. One of the experienced visa attorneys with J. Sparks Law, PLLC, is standing by to consult on your visa case and help you prepare for the lottery. 
In order to receive one of the limited numbers of H-1b visas, it is important to properly register with USCIS for consideration. The next annual lottery begins on March 1, 2023, and runs for a few weeks.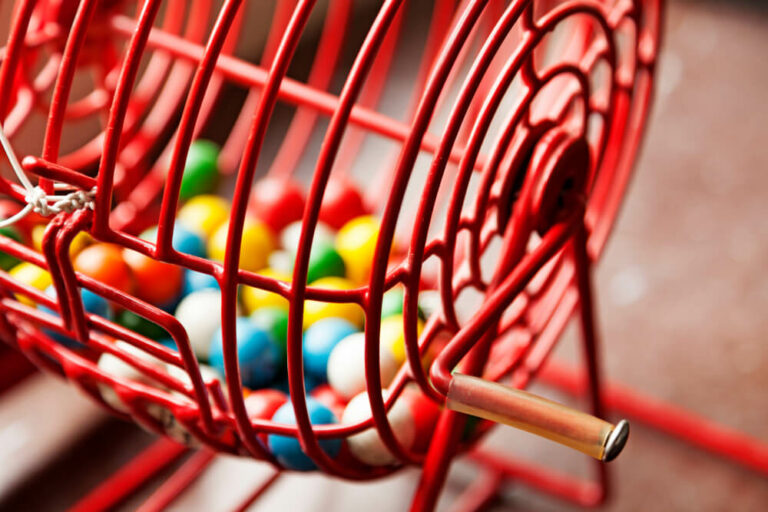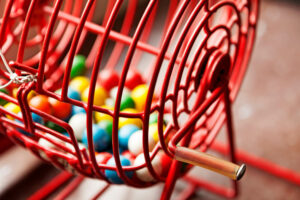 Who Qualifies for H-1B Visas?  
To qualify for an H-1B Visa, it is necessary that the temporary worker applying fits into one of the certain categories. To achieve an H-1B visa, you must be engaged in a "specialty occupation," be engaged in Department of Defense cooperative research or development projects, or work as a fashion model. 
To qualify as a "specialty occupation," your occupation must require: 
theoretical and practical application of a body of highly specialized knowledge 
the attainment of a bachelor's or higher in the specific specialty as a minimum requirement for entry into the U.S.
in addition to the degree requirement, the nature of the work must be:
so specialized and complex that the knowledge required to perform the duties is usually associated with the attainment of a bachelor's or higher degree 
The purpose of the H-1B visa is to accept persons into the United States to engage in work that is in demand. Additionally, the work must require a certain level of educational attainment and qualifications to perform. 
The Petition Filing Process has Three Important Steps 
To achieve an H-1B visa, the process must be followed exactly, and a great many documents and certifications must be provided to the government during the process. 
The following three steps must be completed: 
(For specialty occupation and fashion model petitions) The employer/agent must apply for and receive DOL certification of an LCA, as detailed by the

Foreign Labor Certification

program managed by the Department of Labor 

The employer/agent submits a completed Form I-129 to USCIS, subject to additional filing requirements 
Once the I-129 petition is approved, the prospective H-1B worker who is presently outside of the United States may apply with the United States Department of State at a U.S. Embassy or consulate abroad for a visa. Then, whether or not a visa is required, the prospective H-1B worker must then apply to the U.S. Customs and Border Protection for admission into the U.S. under the H-1B classification. 
Gaining access to an H-1B visa requires that each and every step of the process is adequately, accurately, and comprehensively completed. A mistake or error at any step of the process can lead to lengthy delays and even the potential that your H-1B visa is denied altogether. Working with an experienced attorney who knows the process will support the best outcome. 
Connect with an Immigration Attorney on Your HB-1 Visa Now 
An experienced, board-certified specialist in immigration and nationality law from J. Sparks Law, PLLC has the knowledge and experience you need to achieve the best possible outcome in your visa process. To discuss options on how we can help, schedule a consultation today.
How Long Does It Take to Bring Spouse to the USA?
By Brian in Immigration | Visas and Green Cards | on 2023-02-22 19:22:59
If a U.S. citizen or lawful permanent resident (green card holder) marries a spouse who is from another country, a natural question that comes to mind and is often asked is, how long will it take to bring my spouse to the United States? At J. Sparks Law, we get this question all the time. It is a good question, but the answer depends on one's individual circumstances. 
To understand the process and how long it takes, it is important to have an overview of the process itself, including what the steps to be taken are, the immigration forms that must be completed, and how each of these steps relates to processing times. 
Processing times can also be affected by factors not directly related to the specific steps that must be taken, such as changes in staffing levels, policy considerations, and priorities in other agencies involved in the immigration process. Most people assume the United States Citizenship and Immigration Services (USCIS) is the only agency that handles immigration, but that is not the case as there are other agencies involved, such as the State Department, and this impacts processing times.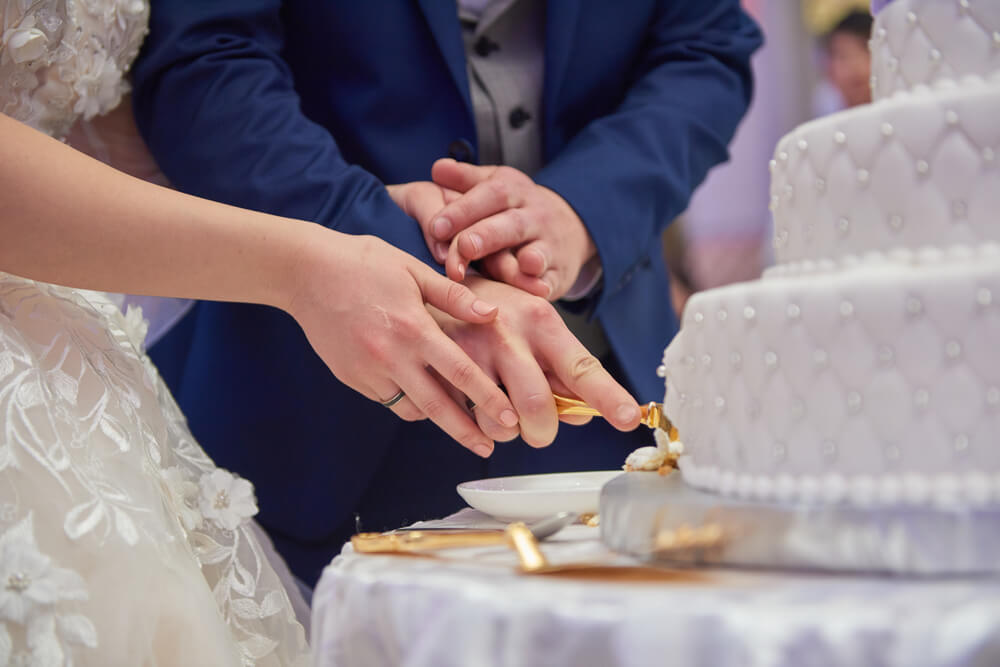 Filing Form I-130 Petition for Alien Relative
Seeking any government benefits requires completing one form or another. USCIS is no exception, and even though the U.S. government has done a good job of making it less paperwork-heavy, the immigration process still requires completing and filing multiple forms and going through several phases to successfully complete the immigration process. 
To start the immigration process to bring a spouse to the U.S., the U.S. citizen or green card holder spouse must first file an I-130 Petition for Alien Relative. The person filing this I-130 is referred to as the "petitioner," and the person they are filing for is referred to as the "beneficiary." In this article, we are assuming you are the petitioner, but the information also applies to the beneficiary.
The I-130 petition must include the following:
Proof of your status as a U.S. citizen (copy of a birth certificate, naturalization certificate, or U.S. passport) or, if the petitioner is a green card holder, evidence of that status which can be a copy of both sides of the green card.
Evidence that you and your spouse are legally married, and this can be a copy of the couple's civil marriage certificate.

If either you or your spouse was previously married, proof that the prior marriage has ended, such as a divorce or annulment decree or death certificate.

Evidence showing that you are in a bona fide marriage relationship. This can include evidence of things like joint bank accounts, proof of living together as a married couple, having children together, and proof of an ongoing marital relationship, such as videos showing family life, photographs, correspondence, travel together, etc.
Once you have gathered all the information and the I-130 petition is ready to be filed, this will be filed with USCIS, along with the applicable filing fee of $535.
Processing Time for I-130 in General
Processing time for the I-130 will depend on whether the petitioner is a United States citizen or a green card holder. I-130 petitions by U.S. citizens are a priority and are processed much faster compared to all other green card processing categories because there are no limits on visa numbers for immediate relatives of U.S. citizens. The time it takes to process an I-130 petition for a U.S. citizen filing for their foreign-born spouse is usually between 5 and 12 months. However, in some cases, petitions in this category can be processed in as little as two months.
If you are a green card holder, then you can expect your I-130 to be processed for a much longer period because there is a backlog of cases like yours. If you happen to live in a region where there is no backlog, then you can expect your I-130 to be processed just about the same time it takes to process one for a U.S. citizen. However, that is rare because USCIS is usually backlogged everywhere, and that being the case, expect your petition and applications to take much longer than those filed by U.S. citizens.
Processing an I-130 petition filed by a green card holder usually takes 6-24 months.
The current processing time for an I-130 petition filed by a U.S. citizen as of August 2022 is from about 11 months to over two years. If a spouse is a U.S. green card holder, then the waiting time is about 20 months to around three years or longer.
The processing time for an I-130 petition filed by a U.S. citizen for a spouse is currently 11.5 months at the Texas Service Center (TSC), which has jurisdiction over several states, including Texas. That is only an estimate based on the fact 80% of these I-130 petitions filed at TSC are completed within that time. However, the processing time at TSC for green card holders filing for their spouse is 20 months.
Processing Time for Green Card 
The filing date of an application for a green card for your spouse is what determines your spouse's spot in line for the immigration visa (green card). For this reason, the processing time for the I-130 petition does not affect the wait time for the visa; it only determines when the processing of your I-130 happens during that waiting period.
If your I-130 petition is approved, USCIS will notify you of the decision and forward your case to the Department of State's National Visa Center (NVC). USCIS will also mail a copy of the approval to your spouse. NVC will contact you and provide information as to what you and your spouse need to do to complete the immigration process. At this stage, the process is referred to as "consular processing." Consular processing takes approximately between 6 and 12 months. 
Speak with an Austin Immigration Attorney
If you and your spouse are about to embark or are already in the process of applying for a green card, J. Sparks Law, PLLC, can help and make a difference in seamlessly obtaining the green card. Contact us today and ask to speak to one of our experienced immigration attorneys.
What is Required to Receive Protection Under VAWA?
By Brian in VAWA | on 2023-02-15 08:22:54
Many people have VAWA protection since they obtained immigration protection. When Congress initially passed the Violence Against Women Act in 1994 in an effort to protect victims of violence. If you were a victim of violence and would like to know whether you might qualify for VAWA protection, contact an immigration lawyer for help as soon as possible.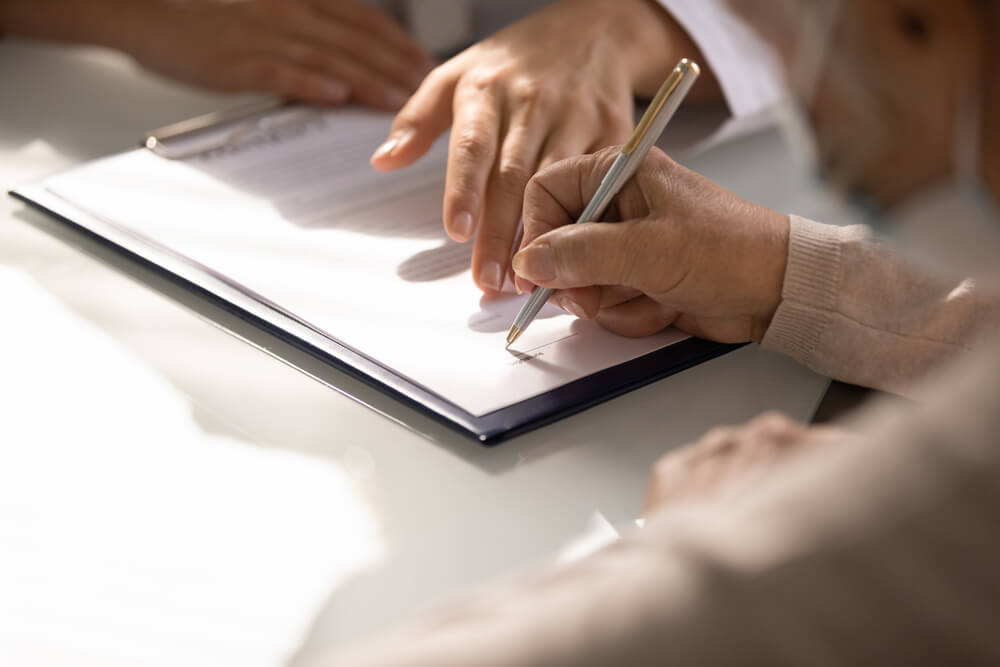 Eligibility Requirements for VAWA Cover Self-petitioners:
The VAWA protections petitioner must show he or she is a spouse, under age 21, and parent of an abused child. Even if is a parent who suffered "extreme cruelty" from a U.S. citizen or lawful permanent resident. Seek assistance if you were Abused.
Abuse include:
Violent acts

Physical abuse

Threats of violence

Intimidation

Verbal abuse 

Emotional abuse

Sexual abuse or exploitation

Isolation

Economic abuse

Threats to take a child or children away or to have one deported

Coercion
It is not necessary to have a police report to apply for VAWA protections.
Many victims are too afraid to call the police at the moment, so not calling the police does not disqualify them from filing a VAWA program self-petition form.
Abused spouses must show that they entered into their marriage in good faith. Spouses also must show the abuse was during the marriage. 
The abuse must have taken place in the United States, and the petitioning victim must have lived with the abuser.
Additionally, the self-petitioner must provide evidence of his or her "good moral character". Typically means the criminal record is clean or does not have any other immigration violations. However, certain arrests or immigration violations may be waived if the self-petitioner shows that such actions were connected to the abuse. 
Form I-360 Self-Petition
If you are eligible under this criteria, then you would need to file Form I-360 Self-Petition (VAWA petition) with USCIS along with supporting documentation. To be successful, you must gather and provide extensive evidence, including evidence of a battery, abuse, extreme cruelty, and proof of the qualifying relationship to the abuser. 
If you meet the basic requirements outlined above, then you will be given a prima facie determination that you have gone over this hurdle, and with that determination, you will be eligible for certain public benefits. Deferred action status means that you will not be subject to deportation, and neither will you be placed in proceedings where you are supposed to defend against deportation. You will also be eligible for work authorization.
You will then need to apply for a green card based on your approved petition. A green card is what will allow you to permanently live and work in the United States as a permanent resident, and after the required time passes in that status, you will be eligible to apply for citizenship if you so desire.
Speak with an Austin VAWA Immigration Lawyer Right Away
To discuss any questions or concerns you may have regarding VAWA protection qualification, contact the immigration team at J. Sparks Law, LLC, today to schedule your initial consultation.
Documentation Needed for Asylum
By Brian in Asylum | Immigration | on 2023-02-08 15:31:59
For asylum applications, the people fleeing persecution in their native countries can apply in the United States. Only a few are eligible for the application. They also need to follow a specific process that involves complex paperwork. You want help from an Asylum lawyer with your asylum application.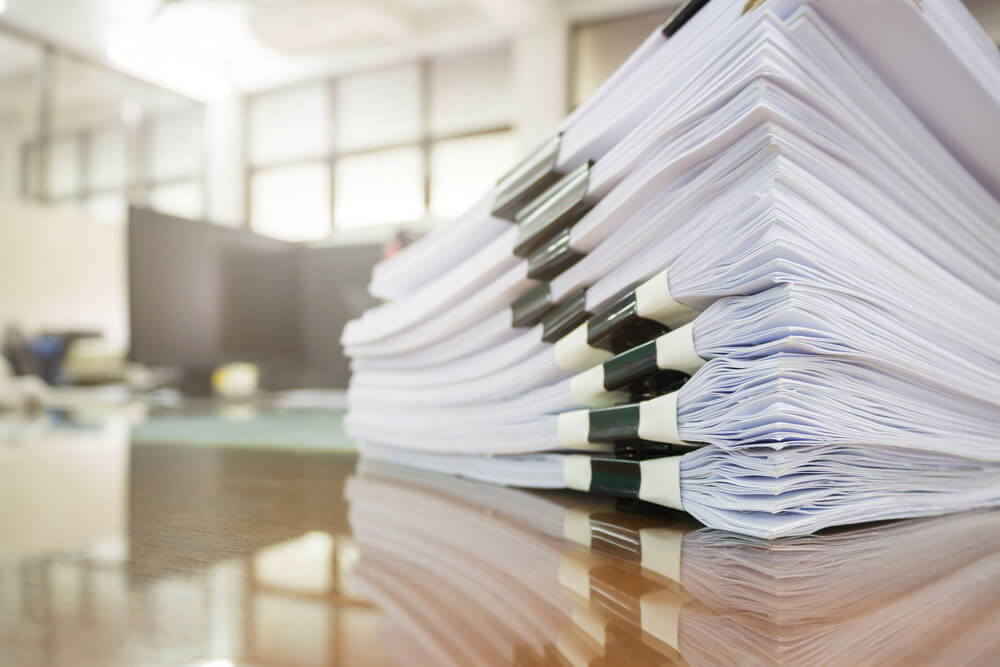 Eligibility for Asylum solicitation in the United States
You are eligible to apply for asylum status in the United States if you satisfy the following requirements:
If you meet the definition of a refugee.

You are presently in the United States, or

You are at a

port of entry

to the United States.
Filing a Complete Asylum Applications Package
If you are eligible to apply for asylum, then you will need to file paperwork with the appropriate immigration office to request asylum protection. 
The paperwork you will need to file includes different things, starting with Form I-589 Application for Asylum. Information contained in the application will be the primary information an immigration officer reviewing your file will consider, so the application form must be accurate and complete. If there are errors or incomplete information in the application, then your asylum could be denied, or you will be asked to fix the errors or provide the missing information.
As part of your basic application package, your attorney will need to include the following items:
 Include the following items and one copy with your asylum application as applicable:
 A detailed declaration about your experience as a refugee.
Affidavits and letters of support from your family or friends. As a testimony to the harm, you were subjected to in the country from which you fled.
Declaration by a medical professional who examined you and attested to the physical abuse you were subjected to in your native country from which you seek protection. 
Expert declaration from a medical professional such as a psychologist or psychiatrist who examined you and has offered their professional conclusions. As evidence of the emotional issues, you are dealing with directly related to the persecution or harm you were subjected to in your country.
Reports describing human rights abuses in your country and original and copy of any other official descriptions of your country's conditions such as the one provided by the State Department.
Learn How an Austin Asylum Request Lawyer Can Assist You
If you are in the United States and cannot return to your native country for fear of persecution, contact J. Sparks Law, PLLC, today and schedule your initial consultation. We can discuss your situation and offer counsel on your best way forward.
Overview of the USCIS Process
By Brian in Citizenship & Naturalization | on 2023-01-26 17:46:12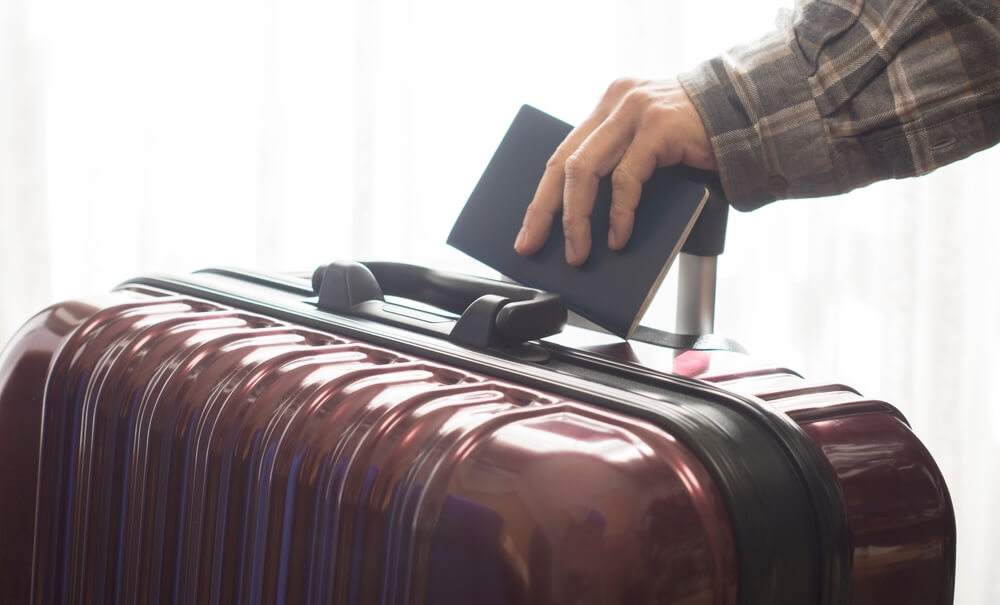 The United States Citizenship and Immigration Services (USCIS) is a federal government agency that processes immigration benefits for both temporary visitors and permanent immigrants. The agency reviews applications for many different visa categories, but getting any of the visas approved is no easy walk in the park. 
At J. Sparks Law, we help clients in Austin and across the state to navigate this complex immigration system and obtain the benefits they seek.
Nonimmigrant (Temporary) Visas
A nonimmigrant or temporary visa is a visa that allows one to come to the United States to work for a specific American employer for a specific time, usually three years, to visit for business or leisure, and in all cases, the holder of a nonimmigrant visa must leave the United States at the expiration of their authorized stay.
Permanent Immigration
A non-citizen living in the United States can seek permanent residence in the United States by applying for a green card, which is the informal term for what is formally known as lawful permanent resident (LPR) status. An LPR or "green card holder" is allowed to remain permanently in the United States if they are not convicted of a crime that makes them deportable. A green card holder can also apply for U.S. citizenship after five years in that status, or three years if they obtained the status through marriage to a U.S. citizen.
Steps in USCIS Processing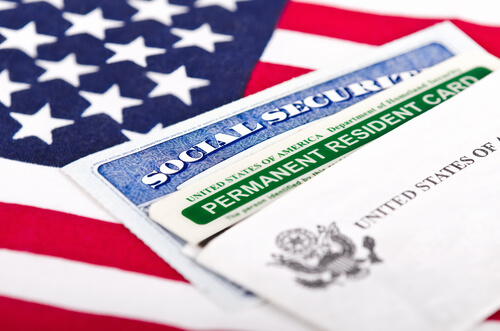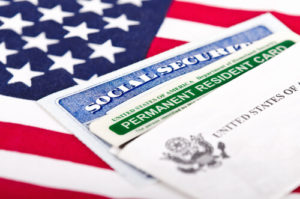 Whether one seeks a nonimmigrant or permanent visa, the steps to be followed are generally as follows:
Sponsorship. Unless one is self-petitioning, one must have a sponsor, meaning a U.S. citizen or entity whose relationship with the person seeking a green card is the legal basis for the non-citizen to be given a green card. This relationship can be family (for family-based immigration) or employment (for employment-based immigration). If the relationship is family, then the qualifying family member, usually a U.S. citizen or permanent resident, files a Form I-130 Petition for Alien Relative with USCIS. If the relationship is employment, then the employer files Form I-140 Immigrant Petition for Alien Worker.   
Application for Green Card. If the green card is sought under a category where there is no waiting time and for which an immigrant visa (green card) is immediately available, then the person being sponsored for a green card, referred to as the beneficiary, can concurrently file their application for a green card at the same time when the I-130 or I-140 petition is being filed by their sponsor. If there is a waiting time for the category under which the green card is sought, then one must wait for the I-130 or I-140 petition to be first approved before filing their application for a green card.
Biometrics and Interview. Once your application for a green card has been accepted for processing, you will be scheduled for biometrics, where your fingerprints are taken, and a background check is done on you, usually to find out whether you have a criminal record. You will then be scheduled for an interview, where an immigration officer will verify the information on your application.
USCIS is notorious for its slow processing times for family and employment-based visas, especially green card processing, which causes some applicants to wait months and months and, in many cases, for years for a final decision on their applications. There are many factors that determine how long your immigration case will be processed, and these include an annual quota cap, your native country, and even whether your application is accurate and complete.
Things got worse during COVID-19 as the already overwhelmed USCIS immigration system has seen normal processing times get even longer. According to an analysis of USCIS data, as of June 2022, the DHS-USCIS backlog had reached nearly 8.8 million cases—up from 5.7 million in 2019.
USCIS understands that in some cases, circumstances may change for applicants that make it difficult to wait for the normal processing time, as long as that is. If this happens to be the situation in your case, there are several options you have that you can pursue to request faster processing of your application:
Submission of Expedited Requests
You can request USCIS to expedite (speed up) the processing of your petition or application. However, this is a rarely granted request, so to be successful in having your request granted, you must provide USCIS with compelling reasons. To be eligible to even file this request, you must have documentation that proves, among other grounds:
Ombudsman
The Office of the Citizenship and Immigration Services Ombudsman (CIS Ombudsman) helps in expediting a case or assisting in situations where one is unable to get an issue resolved by USCIS in a manner that is unique. However, before the CIS Ombudsman intervenes, one seeking their help must demonstrate that the case is outside the normal processing time and that USCIS has not denied your expedited request. If you seek USCIS expedite and the USCIS denies it, the CIS Ombudsman cannot intervene.
Congressional Office
In some situations, there is an option available through the office of the Member of Congress for the district where you reside. This is normally done in conjunction with submitting a request for expedited processing. If you have a strong reason or reasons why your case should be expedited, you can make the request on your own but also ask your local Congress Representative to chime in, and if they do, then your request is likely to be granted.
Seek Help from Austin Immigration Attorneys
If you have an immigration need and wish to have it addressed by USCIS, J. Sparks Law can help you successfully tackle the matter as expeditiously as possible. We can also determine if any of the expedited options are available to you and if so, we will guide you through the process of filing this request. Contact us today and schedule an appointment for a consultation to discuss your situation.
What Happens in a Visa Interview?
By Brian in Visas and Green Cards | on 2023-01-19 15:21:01

What Happens When You Are Asked To Go For An Visa Interview?
When applying for a U.S. marriage visa or another type of U.S. visa you may be required to appear in person for an interview. Not all visa applications require an interview. If you have been asked to go for an interview, then you must go. 
An interview depends on where you are physically located and the type of visa you are applying for. If you are in the United States, the interview will usually be conducted at the nearest USCIS office. If you are in the United States but have a situation that requires you to leave and apply for a visa outside of the country. The process can only be done at any U.S. consulate which accepts your case there.
An application for a visa for someone living outside the United States, the applicant can only apply for the visa at the consulate. Applicants must apply for an interview in the country U.S. consulate where they live. Anyone facing a visa interview should discuss the matter with an immigration attorney. 
Questions You Might Expect at Interview in the U.S.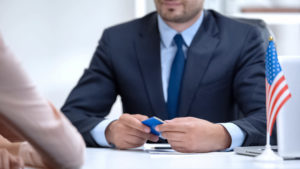 To clarify there are two typical types of visa applications. The first one requires an interview at your nearest USCIS office and the second one is just for adjustment of status for asylum.
An application for adjustment of status is the same thing as an application for a green card. Whether your application for a green card is family or employment-based, you can expect to be called for an interview.
If it is a family-based green card application, the questions you can expect are related to your familial relationship. For example, if your application is based on marriage to a U.S. citizen or permanent resident, then the interview will focus on questions that show how well you know each other as a married couple and to test whether your marriage is real and not intended to circumvent U.S. immigration laws.
Questions You Might Expect at a U.S. Consulate Interview
Consular and the USCIS office interviews are exactly the same if you are applying for a family-based green card. The visa officer will be asking you questions to determine whether the family relationship you claim is real. Just having documents on file that show the legal relationship is not enough as those can be obtained in circumstances where the relationship does not exist in fact. 
If you are applying for a temporary non-immigrant visa – such as a student or visitor visa. You can expect questions that seek to confirm whether you intend to return to your country. Under the expiration of your visa validity.
The focus for a non-immigrant visa interview is on what your ties are in the country from where you seek the visa, such as your employment history, business or property owned, and whether you have previously applied for a visa to the U.S. 
An Austin Visa Lawyer Can Help
If you have been called for an interview for a visa interview, contact us at J. Sparks Law, PLLC, today for a consultation regarding how best to prepare for that interview.
Green Card Through Marriage Process Steps
By Brian in Visas and Green Cards | on 2023-01-12 14:05:45
A green card through marriage process steps is one of the most common ways to get a Visa. Many people come to the United States with temporary visas, and as the name indicates, they are supposed to remain in the country only for the authorized period of stay, after which they are required to return to their native homes. While many do just that, others choose to remain in the U.S. past their authorized period of stay. If you seek a Green Card through marriage, contact a green card lawyer.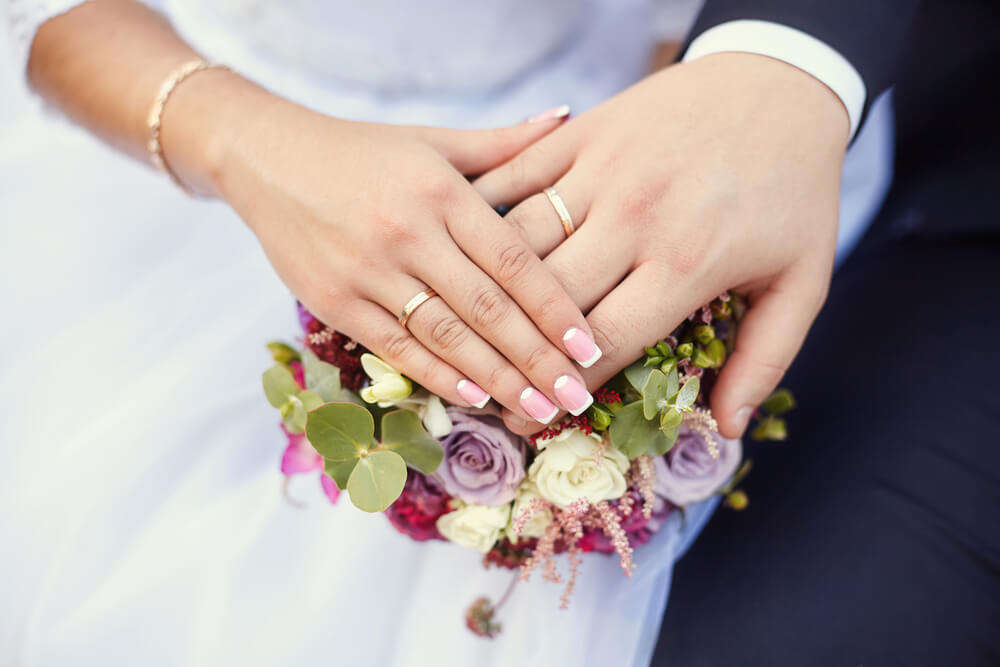 Consequences of Overstaying a Visa
If you came to the United States legally, but you have overstayed your authorized period of stay, you are subject to deportation, meaning U.S. Immigration and Customs Enforcement (ICE) agents can arrest and have you deported to your native country.
This is true also for anyone found in the country without a valid visa or another form of legal authorization to be in the U.S., and it does not matter in this case whether one came in legally or illegally.
Because of the perils of living in the United States on a temporary non-immigrant visa, many foreign-born nationals choose to seek and obtain permanent residency either through employment or through marriage.
Marriage-Based Green Card
To obtain legal status as a Green Card holder through marriage, you must comply with all applicable laws and regulations. Especially the following:
   

Filing a Marriage Petition

. The process of obtaining a Green Card through marriage is initiated by the qualifying. The petition is to have their spouse granted status as an immigrant or Green Cardholder. Because immigration through marriage is a priority category, the marriage petition can be filed concurrently with the foreign spouse's application for a Green Card.

   

Qualifying Relative to File Petition

. To obtain a

marriage-based Green Card

, you must show proof that you are married to either a United States citizen or a lawful permanent resident (a Green Card holder). However, for immigration law purposes, proof of marriage is not showing a copy of your marriage certificate and matching Ids; rather, you must show to the satisfaction of the examining Immigration officer that your marriage is genuine.  Also, you must prove you do not enter for purposes of circumventing U.S. immigration law.

   

Adjudication of Marriage Petition and Application for Green Card.

Once the marriage-based petition and Green Card application have been filed with the appropriate

U.S. Citizenship and Immigration Services (USCIS)

office, a decision will be made on the petition first, based on the evidence supplied to support the petition. An immigration examiner will invite you and your spouse for an interview. The sole purpose of this interview is to determine whether you are, in fact, married as you say you are. 
Call an Austin Immigration Lawyer about a Marriage Green Card
Obtaining a Green Card through marriage is no easy walk on the park, even for a genuinely married couple. This is because there is always a suspicion that marriage to a foreigner by a U.S. citizen is a sham. It is, therefore, best to have an experienced lawyer from J. Sparks Law, PLLC, helping you prepare and file a strong case for approval. If you seek a Green Card through marriage, contact us today to discuss your case. 
When Shout I Call an Immigration Lawyer?
By Brian in Immigration | on 2023-01-05 12:45:47
We'll be the first to tell you that certain immigration issues don't always require help from an immigration attorney. For instance, if you want to visit the U.S. for leisure and won't overstay your welcome, you might not need legal help. You might not even need a visa if your country is part of the Visa Waiver Program. 
That being said, U.S. immigration law is immensely, notoriously complex. In most cases, having the legal guidance of an experienced Austin immigration attorney could help considerably. It could save you stress, time, and money, such as in cases where you might need to defend yourself. For example, in a removal proceeding following a failed application or need to redo your application.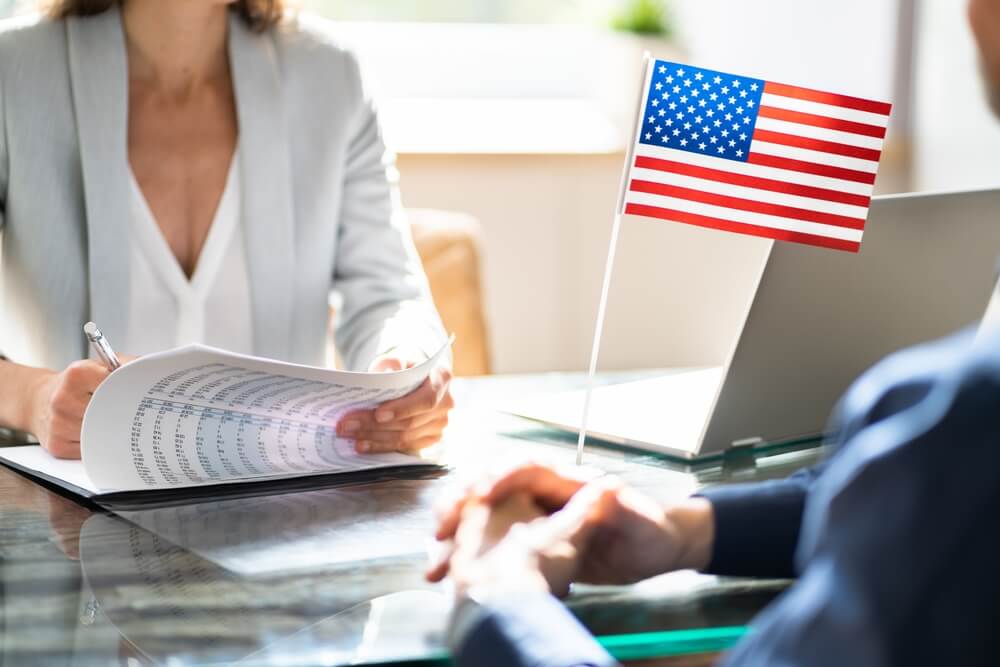 when do you need an immigration lawyer?
Answering the question, here are some common situations in which calling an immigration attorney may be your best move:
You're unsure about your eligibility for a visa, green card, or other immigration benefits.

You're concerned that you may be

inadmissible to the U.S.

This is because of your health, criminal activity, unlawful presence, or some other inadmissibility category.

You're finding it very hard to obtain citizenship, a green card, or another immigration benefit. Maybe you've been asked to provide more evidence, and you're not entirely sure what evidence you need. 
You're requesting a discretionary relief, like a waiver or asylum. Entails convincing the immigration authorities to offer you benefits they might not normally offer to other applicants.

Your immigration application has been denied or refused in the past.

You've been deported and want to apply again.
You've been asked to attend a removal or deportation proceeding.
You're planning on working in the U.S. but don't have a U.S. employer to help you with your immigration application.
The next situation also includes:
If you committed a crime. Attempting to enter the United States or prevent your removal from the country.
You're applying for an immigrant investor visa.

You're a U.S. employer planning to hire workers from outside the country. Workers could qualify for different visa types or a green card, but it's not always easy. To determine which request is the most suitable is a complex process.

You've researched the

immigration application process

and determined that you do not really understand what you need to do. Also, if you don't have time to prepare an application on your own. 
You should strongly consider at least discussing your case with an Austin immigration attorney. That is how you find out more about your specific immigration issues and secure the immigration benefit. Even cases that seem straightforward and simple can have hiccups and delays.
Talk to a Top Austin Immigration Attorney Today
Get started on your American dream by reaching out to J. Sparks Law, PLLC, to learn how we can help you. To arrange a consultation with our Austin immigration attorney, simply call us or use our online form. 
Dealing with the USCIS Application Support Center
By Brian in Uncategorized | on 2022-12-27 16:20:48
If you are applying for an immigration benefit such as a green card, naturalization as a citizen, or some other U.S. immigration benefit, the U.S. Citizenship and Immigration Services (USCIS) will require you to submit a biometrics fee. You will then receive a notice for a biometrics appointment, which is typically scheduled a few weeks before you go to USCIS for your interview if one is required before a decision is made on your application.
If you need to file anything with USCIS, it is best to do so with help from an immigration attorney who knows how to navigate through the system.
What Happens at USCIS Application Support Center?
As the name suggests, a USCIS Application Support Center or ASC is an office that provides complementary or support services in the adjudication of the vast volume of applications for immigration benefits. The bulk of processing of these applications is done at the 5 USCIS Service Centers, namely the Nebraska Service Center, California Service Center, Texas Service Center, Potomac Service Center, and Vermont Service Center. Each one of these Service Centers has a corresponding and USCIS-authorized ASC, which mostly handles biometrics appointments.
The staff in these ASCs are only there to take your biometrics and nothing else. They have no access to and wouldn't know what the status of your case is. For that, you will need to contact USCIS online or by calling USCIS Contact Center at 1-800-375-5283. You can always have an experienced immigration attorney handle the process and keep you informed about your case status.
What to Bring to a USCIS Biometrics Appointment
When you receive a notice for your biometrics appointment, the notice will tell you what to bring with you, and this is usually a copy of the appointment notice and some form of photo identification, such as your passport or a driver's license. If you do not have a driver's license or state-issued identity card but have an expired passport, it is better you apply for renewal of your passport and bring a copy of the receipt for renewal with your expired passport.
The notice may also tell you what NOT to bring with you, and these are typically cameras, food, or drink. If you bring your phone, it must be off or in silent mode when you enter the building. 
ASC is Open, With Cautionary COVID Measures
Your notice for biometrics should also contain the latest COVID-19-related instructions.
In general, USCIS field offices and asylum offices are open with additional precautions to prevent the spread of COVID. On March 4, 2022, USCIS updated its COVID guidelines as follows:
Where community COVID levels established by

the Centers for Disease Control and Prevention (CDC)

are low or medium, it is not necessary to wear a mask or maintain physical distance in a USCIS facility. However, feel free to wear a mask if you so desire as a personal preference.

Where community COVID levels are high, all federal employees and contractors—as well as visitors who are two years old or older must wear a mask inside USCIS or ASC offices and must also maintain physical distancing regardless of vaccination status.
You may NOT enter a USCIS facility if you have:
COVID-19 or any symptoms of COVID-19

Have been in close contact with anyone known to have COVID-19 in the past ten days (unless you are "up to date" on your COVID-19 vaccination or you are a healthcare worker following and maintaining COVID protocols)

 Returned from international or cruise ship travel in the past five days (unless you are "up to date" on your COVID-19 vaccination); or

Have been instructed by a health care provider, public health authority, or government entity to self-isolate or self-quarantine in the past ten days
"Up to date" on your COVID-19 vaccination means you have received all recommended doses in the primary series and one booster when eligible.
If you wish to reschedule your biometrics appointment, call the USCIS Contact Center at 800-375-5283 (TTY 800-767-1833). Your biometrics appointment notice will contain more instructions for visiting USCIS facilities. For more information, check the USCIS Visitor Policy page.
Attending Biometrics Appointments
When you visit ASC for your biometrics appointment, follow these guidelines:
Do not enter the facility more than 15 minutes before your appointment

Use the hand sanitizer available at ASC entry points

If the ASC facility requires masks and you do not have an acceptable one, the staff should offer you one

Pay close attention and follow signs and physical barriers about physical distancing and other guidelines

Be ready to answer health-screening questions when you enter the facility; and

Please bring your own blue or black ink pens.
What Happens at an ASC Biometrics Appointment?
A biometrics appointment allows ASC staff to capture anatomical or physiological data by which you can be uniquely identified. This is typically done by ASC staff taking your fingerprints, and your photo, and having you electronically sign your name.
The biometrics process usually takes about 20 minutes, but you may have to wait a while after you arrive and before the process begins. Because several people are given appointments for the same date and time, the practice is to call and process individuals on a first-come, first-served basis.
Make sure you have either been given a number or asked to sign in when you are inside the ASC facility – otherwise, you may find yourself waiting for a long time without being tended to. If you are given a number, pay attention and don't miss it when called or if you signed in, pay attention, and don't miss your name when called.
Contact an Austin Immigration Lawyer Today!
If you have been scheduled for a biometrics appointment or have completed one, it is important to consult with an experienced immigration lawyer. One of the purposes for having biometrics done is the USCIS uses the information captured to conduct background checks. If the checks find a criminal record, this may lead to the denial of your petition or application. 
An experienced immigration attorney from J. Sparks Law can help you in finding a solution. Contact us today and schedule your initial consultation to confidentially discuss your situation. 
DACA—Frequently Asked Questions
By Brian in Uncategorized | on 2022-12-14 22:36:54
Frequently Asked Questions – DACA
DACA is an acronym that stands for Deferred Action for Childhood Arrivals, and is a policy put in place by President Barack Obama to protect about 800,000 young people — known as "DREAMers." These are individuals who were brought or entered the United States unlawfully as children. Although the program does not grant these individuals official legal status or a pathway to citizenship, the program does allow the individuals to apply for a social security number, a driver's license, and a work permit. The individuals who qualify can also not be deported while under the program.

Anyone who needs assistance with a DACA-related matter should reach out to an immigration lawyer near you as soon as possible. 
Unfortunately for DREAMers and their families, the program has been under attack by those who do not wish to have it in place. The policy was challenged in federal courts, and President Donald Trump tried to completely do away with it.
On October 5, 2022, the Fifth Circuit Court of Appeals affirmed a lower court's ruling in July 2021 that DACA is unlawful. However, the Court of Appeals remanded the case to the district court to consider the program under the new 2022 DACA regulations that were set to go into effect on October 31, 2022. The district judge extended his injunction to block the Biden administration from implementing the new DACA rule on October 31st.
FAQS
Because of these legal challenges to DACA, there are many questions that arise, and in this blog, we are answering some of them.
I am currently registered under DACA. How does the latest Court ruling affect me?
Your DACA registration and work permit are valid if you are currently registered. Your social security number is permanent and valid, so it will always remain your number regardless of the outcome of DACA litigation. Everything else remains the same, pending the outcome of the litigation. However, make sure you renew your DACA status when it is time to do so. Consider renewing your DACA, ideally with assistance from an immigration attorney.
I am on DACA now, which is about to expire. Can I still renew?
Yes. If you have DACA now or you have had it in the past, you can still renew. The USCIS suggests that you submit your renewal application between 150 to 120 days from the expiration date of your current DACA.
My DACA has expired. Can I still renew it?
Yes, but only if you are within one year from the time your DACA expired. If it has been more than one year since the expiration of your DACA, then you can still request DACA, but your application will be treated the same as a first-time or initial application, meaning nothing will be done about it until the DACA litigation ends. 

Are first-time DACA applications automatically rejected now?
No. USCIS will still accept initial or first-time DACA applications, but the agency cannot grant the applications at this time because of the district court order and the Court of Appeals' opinion that affirmed the order. The expectation is the program will somehow survive all these challenges, and if it does, then those applying for the first time since the judge's order can ultimately get the benefits.
Can I file for DACA online?
Yes, you can file for DACA renewal online. If you are a current DACA recipient, you must first create a USCIS online account to file Forms I-821D (DACA), I-765 (application for employment authorization), and I-765WS online. The online USCIS account provides a quicker method of submitting immigration forms, paying fees, and tracking the status of your USCIS application. However, this only applies to DACA renewal requests. Initial DACA requests are made by mail or courier. It is to your benefit to use the services of a USCIS-accredited organization or an immigration attorney when submitting any immigration documents. 
Can I apply for DACA Advance Parole?
Yes. You can still apply for Advance Parole if you are already in DACA. However, Advance Parole is only granted for humanitarian, educational, and employment purposes. For example, if you are traveling to visit a sick relative, you can be given humanitarian Advance Parole. If you need to travel outside the United States to participate in a study abroad program, you can be given an education Advance Parole, or if your travel is work-related, such as attending a conference or training, you can be given a work-related Advance Parole. In all these situations and others, it is best to have an experienced DACA immigration lawyer assist you.
What options do I have beyond DACA?
As a DACA recipient, you must explore and find a long-term, permanent solution to your immigration status because DACA, even if it survives current legal challenges, is a temporary solution. DACA itself does not provide legal immigration status; rather, it protects you from being deported and allows you to enjoy certain benefits, such as obtaining a social security number, a work permit, and the ability to travel outside the United States under qualifying circumstances.

Some of the options someone may consider and pursue after DACA include:
Employment-based permanent residency (green card) for individuals who are covered under

Section 245(i)

of the Immigration Act. Ordinarily, if you have an employer willing to sponsor you for a green card and you are out of status, the law requires you to complete your green card process in your native country, which has its own set of problems. However, if you are "grandfathered" under a law known as Section 24(i) and you have an employer sponsor, you can process your green card in the US without being required to leave the country.

Adjustment of Status through marriage to a US citizen. If you get married to a US citizen, you can process and obtain your green card also in the US without being required to leave the country as you otherwise would.

U-Visa for crime victims who assist law enforcement. If you are a victim of crime and have assisted law enforcement, you can apply and obtain a U visa.

Asylum. If you are a victim of past persecution or fear being persecuted if you are forced to return to the country you were born in, you can apply for asylum.
Speak with a DACA immigration lawyer today
If you are on DACA or believe you or a loved one qualifies to receive DACA benefits, contact J. Sparks Law, PLLC, today and schedule a consultation to discuss your case.