DACA Restored Through Court Order
By Brian in DACA | on 2020-12-09 22:28:00
New Applications Now Available and Work Permit Terms Restored
We are pleased to announce that Deferred Action for Childhood Arrivals (DACA) has been revived by court order. Following much litigation over the past 4 years regarding the state and legality of the DACA program, a federal court recently ordered the Department of Homeland Security (DHS) to fully reinstate DACA as it used to exist prior to the Trump administration. This is significant in that DREAMers will now be able to submit initial DACA applications for the first time, an ability that has been restricted ever since the Trump administration attempted to rescind the program in 2017.
The order also addresses the need to issue all work permits and protection for two years, not just one, as had been previously ordered by the current White House. Finally, the order makes clear that USCIS must accept applications for advance parole so that DREAMers who qualify can travel internationally.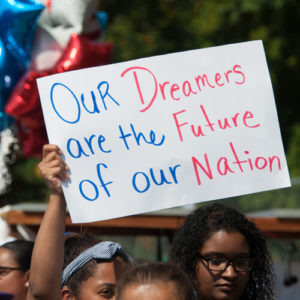 Criteria for Qualifying for DACA
The previous conditions necessary for applying to the DACA program are now once again in effect. An individual must meet all of the eligibility requirements in order to apply.
Those eligible for DACA are DREAMers who:
Were physically present in the U.S. prior to turning 16 years of age
Were under the age of 31 on June 15, 2012
Have continuously resided in the U.S. since June 15, 2007
Were in the U.S. and undocumented on June 15, 2012
Meet the education or military requirements (a receipt of a high school diploma, GED, current school enrollment, or honorable discharge from the military)
Have no disqualifying criminal convictions
Have reached, at the time of the DACA application, the age of 15
Qualifying to apply for DACA for the first time?
If you believe that you now qualify to apply for DACA for the first time or if you need to renew your DACA protections, consider speaking to a qualified legal professional as soon as possible. The DACA program remains vulnerable to new legal challenges, so it is unclear how long new applications will be processed. If you already have DACA status and wish to travel internationally, an experienced attorney can advise you on the qualifying reasons for travel and the long-term implications going abroad could have on future immigration applications, including those for green cards.
Seek Help from an Austin DACA Attorney
If you have issues or concerns about your DACA protections or related to the DACA program, contact our law office today for a consultation.