Family Reunification Parole Processes
By Julie Sparks in Uncategorized | on 2023-06-27 17:53:20
When a U.S. citizen or lawful permanent resident (green card holder) files a petition to have their relatives given their own green cards, those relatives usually must wait a long time before being allowed to come to the U.S. to join their sponsoring relatives. For green card holders, the wait time is even longer than those for U.S. citizen relatives. At J. Sparks Law, we have experienced immigration lawyers who help clients in the Austin area to obtain green cards for their relatives as quickly as possible.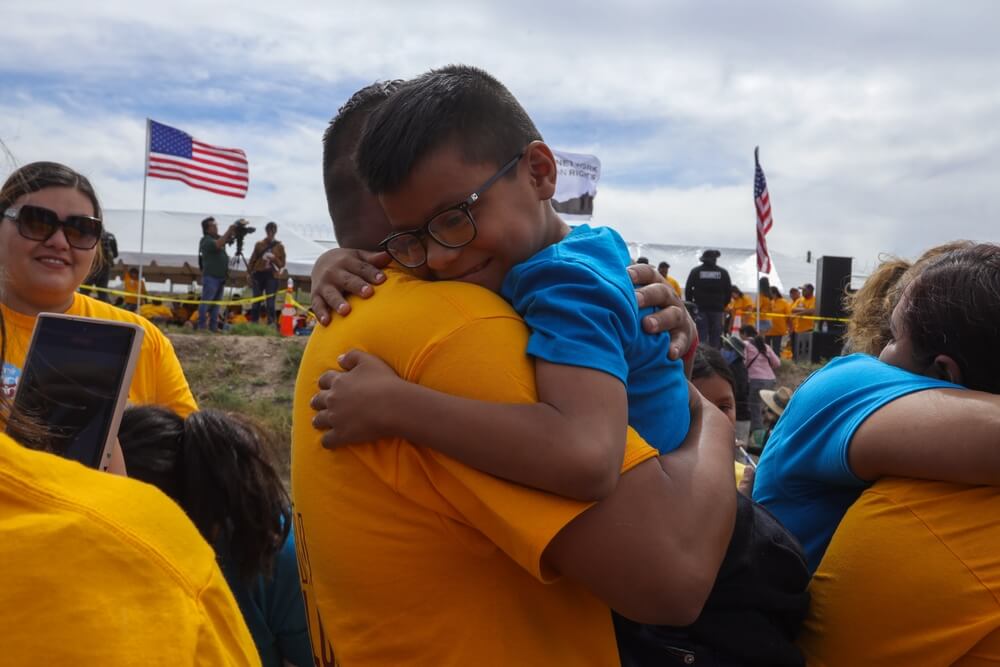 What is Parole?
Parole is a special immigration status and process which allows someone to enter or remain in the U.S. legally even though they do not have an approved visa. The person who is given this special permission is known as a "parolee." The status is usually given to someone who has a U.S. citizen or green card holder relative who has filed a petition for them with USCIS. This is not a permanent status like that of a green card holder, but a parolee can apply for a work permit and is allowed to work in the U.S.
A parolee is expected to apply for a green card once their time to apply for a green card becomes current and a visa is available. The expectation is the parolee should apply and obtain their green card within the initial period parole is granted, which is usually three years. It takes approximately two years to process a green card for a family member whose petition is approved. Being paroled makes a world of difference because without it, you or your relative will not be able to enter the U.S., or if here, you or your relative will not be here legally until the green card is approved. 
Eligibility for Family Reunification Parole
Family reunification parole is not available for everyone. Rather, until recently, only Cuba and Haiti nationals were eligible to apply for parole under this program. However, the Department of Homeland Security (DHS) has announced that certain nationals from El Salvador, Colombia, Honduras, and Guatemala and their immediate family members are eligible to apply for this program. 
The primary requirement is that the family member applying for parole must have an approved family-based petition which was filed by their U.S. citizen or green card holder relative such as a spouse, child, or parent.
To be eligible to file an application for family reunification parole for a family member, you must:
Be a U.S. citizen or green card holder.

In possession of an approved Form I-130 for your relative. 

Have family members in Cuba, Haiti, Columbia, El Salvador, Guatemala, and Honduras.
How to apply
Unlike all other petitions and applications, you cannot apply for parole until and unless the Department of State's National Visa Center (NVC) invites you to do so. The invitation letter you receive will have instructions on how to apply but feel free to contact one of our experienced relative visa attorneys to help you. 
An Austin Immigration Attorney Can Help Your Family
If you are in the Austin area and need to apply for family reunification parole for a family member, contact J. Sparks Law, PLLC, today to schedule an appointment for a consultation to learn how we can help you.

Julie Sparks is Board-certified by the Texas Board of Legal Specialization in Immigration and Nationality Law, one of a few such attorneys in Texas. After 15 years of practice in this field, she has represented immigrants from more than 70 countries.
Ms. Sparks is a member of the Texas Bar Association and the American Immigration Lawyers Association (AILA). Julie has also been a featured speaker at Southwestern Law School and at the national 2015 AILA Fundamentals Conference.
15 years of practice in this field.
She also founded and managed a non-profit organization representing indigent immigrants seeking asylum.
Julie is a former immigration law instructor at the Pepperdine School of Law in Malibu, California, and California State University – Los Angeles.