Learn more about:
Visa Attorney in Austin, TX
Foreign nationals wishing for immigration legal services to come to the United States or to remain here legally must have a valid visa. The visas are grouped into two broad categories, and these are immigrant and nonimmigrant categories. Those that fall under the immigrant category allow someone to receive a green card, which allows them to permanently live and work in the United States. 
A nonimmigrant visa is one that only allows the holder to enter the United States to visit or work for a fixed period, after which they must leave the country unless they find other ways to extend their legal status. 
If you need to apply for a visa or you are sponsoring someone for a visa, you should always have legal help from immigration lawyers. Seek a consultation with an Austin visa attorney from J. Sparks Law, PLLC, as soon as possible to get immigration legal services.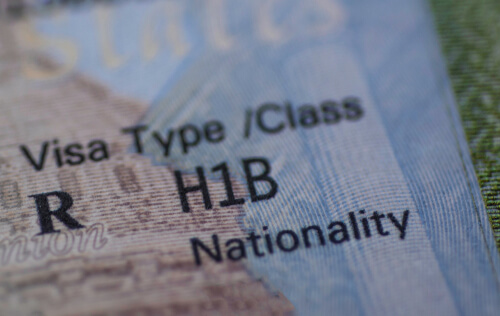 ---
Discuss your goals with an Austin visa and green card attorney during a consultation. Contact J. Sparks Law, PLLC us at (512) 952-2176. We are ready to answer your questions! Se habla Español.
---
How To Obtain An Immigrant Visa With A Lawyer
An immigrant visa or "Green Card," as it is popularly known, can be obtained in various ways with the help of Austin immigration lawyers, including the following:
Immediate Relatives of US Citizens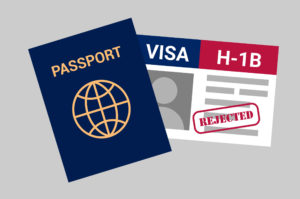 A US citizen can petition the United States Citizenship and Immigration law Service (USCIS) to have their relative be given a green card. However, not all relatives qualify to get a green card based on their relationship with a US citizen. Rather, a green card for relatives of US citizens is only available for "immediate relatives," who are defined to be a spouse, unmarried children who are under the age of 21, or parents of the US citizen. 
Unlike other immigrant visa categories, the number of green cards issued under this category each year is unlimited, which in turn means this is the fastest one can get a green card approved because there are no long waiting periods. Legal counsel from immigration lawyers can help you to be on the right path to getting a visa for your close relative.
Family Preference Immigrant Visas
Other relatives of US citizens and qualifying relatives of lawful permanent residents can be given green cards also under the "family preference" category. Someone's relationship to a US citizen or lawful permanent resident determines which specific preference category they can immigrate under. These categories are as follows:
Family First Preference (F-1):

Unmarried son or daughter of US citizen and their minor children, if any 

Family Second Preference (F-2):

Spouse, minor child, and unmarried child of a lawful permanent resident who is over the age of 21

Family Third Preference (F-3):

Married child of US citizen, their spouse, and minor children 

Family Fourth Preference (F-4):

Sibling of US citizen, their spouse, and minor children
The process of obtaining a green card through either of these categories (immediate relative or family preference) is the same, but the biggest difference is how long it would take to get the green card. Because an immigrant visa is immediately available for immediate family members, obtaining a green card under this category is far much quicker than in any other category. 
To start the process of obtaining a green card for noncitizens in either of these categories, the US citizen or green card holder must file Form I-130, Petition for Alien Relative, to the USCIS. The person filing the petition is referred to as the "petitioner," and the person they are filing for is known as the "beneficiary." 
US Citizen Immediate Relative
If the petitioner is a US citizen and the beneficiary is an immediate relative as defined above, then the beneficiary living in the US under a different legal status can concurrently file a Form I-485, Application to Register Permanent Residence or Adjust Status. If the beneficiary is living outside the US, then they must file an application for an immigrant visa through the consulate in their native country. 
Scheduled Interview in Embassy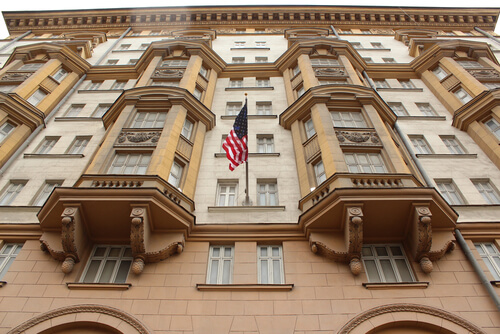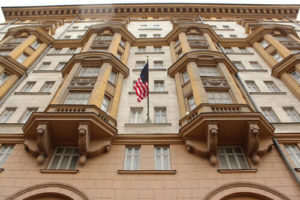 In this case, USCIS will forward their approved Form I-130 to the National Visa Center, which reviews the documentation and forwards it to the US embassy or consulate in the country where the beneficiary lives. The embassy or consulate will then schedule an interview date for the beneficiary to be interviewed. If the interview is successful and the beneficiary passes the medical exam, they will be approved and receive their immigrant visa.
If the petitioner is a green card holder and the beneficiary is in the family preference category, then the I-130 petition must be adjudicated first, meaning the I-130 must be approved first before the beneficiary can file their green card application Form I-485. 
Employment-based Immigrant Visas
There are five categories of immigrant visas under which one can obtain a green card and migrate to the United States based on employment, and these are as follows:
Employment-based First Preference (EB-1): This is a category for priority workers and persons of extraordinary ability. 
Employment-based Second Preference (EB-2): Professionals who have advanced degrees or who possess exceptional ability can apply for a green card under this category, but they must have a job offer from an American employer who files an Immigrant Petition for Alien Worker, Form I-140 for the foreign worker. The foreign worker may file an exemption referred to as the National Interest Waiver (NIW) so that the employer may not have to provide "labor certification" from the US Department of Labor (DOL), which would otherwise be required before the foreign worker is approved for the immigrant visa.
Employment-based Third Preference (EB-3)

: Skilled workers, professionals, and unskilled workers. As with the EB-2 category, an offer of employment and filing of the Form I-140 petition by the employer is required, except in this case, the employer must also provide labor certification from DOL. This labor certification affirms that the employer is unable to find qualified American workers to fill the offered position and that the foreign worker will be paid prevailing wages.

Employment-based Fourth Preference (EB-4)

: Certain special immigrants. This is a category for beneficiaries with approved Petition for Amerasian, Widow(er), or Special Immigrant Form I-360.

Employment-based Fifth Preference (EB-5)

: Immigrant investors who invest $1,000,000 or $500,000 in a high-unemployment or rural area can apply to obtain a green card under this EB-5 category.
Diversity Immigrant Visas
Through the Diversity Immigrant Visa Program, foreigners from countries with historically low rates of immigration law to the United States can apply for green card status. The number of visas available under this program is limited to 50,000, and applicants are selected randomly based on the number of visas available per region or country. However, selection does not automatically lead to being given a green card, as there are eligibility requirements that must be satisfied before one is given a green card. These are the same eligibility requirements anyone applying for a green card in any other category must also satisfy.
Find the Right Visa Lawyer for You
Finding the right visa attorney is crucial when it comes to navigating the complicated and ever-changing world of immigration law. For individuals and businesses in Austin, TX, it is important to find an experienced and knowledgeable attorney who can guide them through the visa application process with ease. Never hesitate to seek help from Austin immigration attorneys at J. Sparks Law, PLLC, when finding the right visa attorney in Austin, TX.
Look For Experience For Immigration Services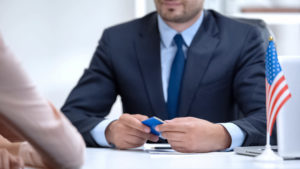 When looking for a visa attorney, it is important to find someone who has experience handling immigration cases similar to yours. Whether you are an individual seeking a work visa or a business looking to sponsor an employee, an attorney with experience in that particular area of immigration law will be better equipped to handle your case.
Additionally, always look for an attorney who is knowledgeable about the latest developments in immigration law. Immigration law policies and procedures are constantly changing, and an attorney who stays up-to-date with these changes will be better able to navigate the system on your behalf. Contact our immigration law firm today!
Check for credentials and reputation
Before hiring a visa attorney for immigration services, you should check their credentials and reputation. Look for an attorney who is licensed to practice immigration law in Texas and who has a good standing with the state bar association. You can also check online reviews and testimonials from previous clients to get a sense of the attorney's reputation.
Consider communication and responsiveness
Effective communication is crucial when working with an immigration attorney. Look for an attorney who is responsive and communicates clearly and effectively with you. During your initial consultation, pay attention to how well the attorney listens to your concerns and answers your questions. You should also ask about their communication policies and how often they will update you on the progress of your case.
Visa Denials by The USCIS Are Possible
Not every visa application is approved from the start. Whether you already receive a denial or want to avoid one, Our legal team at J. Sparks Law, PLLC, can help.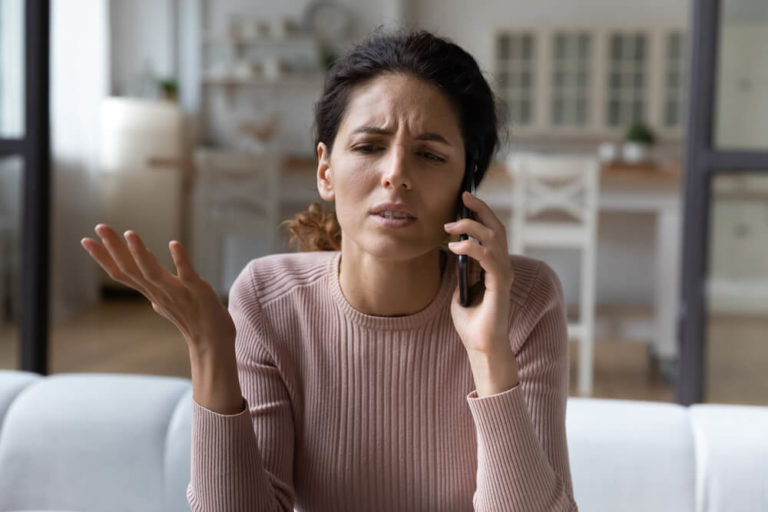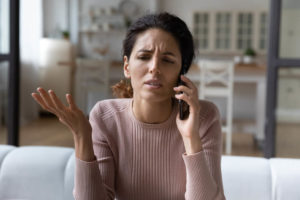 A visa denial can be a frustrating and confusing experience for anyone seeking entry into the United States. There are several reasons why a visa may be denied, and it is important to understand these reasons to avoid potential issues in the future.
One of the most common reasons for a visa denial is a failure to meet the eligibility requirements. This can include failing to provide sufficient documentation, having a criminal record, or lacking the necessary funds to support oneself during the visit. In some cases, applicants may also be deemed a security risk, especially if they have a history of involvement in terrorism or other criminal activities.
Another reason for visa denial can be related to the purpose of the visit. For example, if an individual is traveling for tourism but provides documentation indicating that they plan to work or study during their stay, their visa may be denied. Similarly, if an individual is traveling for business purposes but does not provide sufficient evidence of their business activities, their visa may be denied.
In some immigration cases, a visa may be denied due to issues with the application itself. This can include incomplete or inaccurate information, missing signatures or photographs, or failure to pay the appropriate fees. It is important to carefully review all application requirements before submitting the application to ensure that all necessary information is included.
Visa denials may also occur due to political reasons. This can include issues related to international conflicts or tensions between countries. For example, citizens of certain countries may be denied visas to enter the United States due to political tensions between those countries and the U.S. government.
Finally, visa denials may also occur due to medical reasons. This can include a history of infectious diseases, such as tuberculosis, or failure to provide sufficient evidence of vaccination for certain diseases. In some immigration cases, individuals with pre-existing medical conditions may also be denied visas if it is determined that their condition could pose a risk to public health or safety. Seek immigration consulting at our Austin law office.
Appealing a Visa Denial
If your visa application has been denied by the United States Citizenship and Immigration Services (USCIS), you may feel disheartened and unsure of what to do next. However, it is important to know that you have the option to appeal the decision if you believe that there has been a mistake or if there are compelling reasons to do so. Your first call should be to a immigration law firm, to learn about your appeal options.
To appeal a visa denial with the USCIS, your attorney will need to file a Form I-290B, Notice of Appeal or Motion, within 30 days of receiving the denial notice. This form must be accompanied by a detailed explanation of why you believe the USCIS made an incorrect decision, along with any supporting evidence that you have. 
There are several grounds for appeal that your immigration attorney can consider, including:
Mistakes or omissions on the part of the USCIS: If you believe that the USCIS made a mistake or overlooked important information, you can appeal the decision on these grounds.
Changed circumstances: If your situation has changed since your initial application, you may be able to appeal on the basis of these new circumstances. For example, if you have received a job offer in the United States or if you have married a U.S. citizen, you may be able to appeal your denial.
Extraordinary circumstances: If you have experienced hardship or other extraordinary circumstances that were not taken into account during your initial application, you may be able to appeal on these grounds.
Note that the appeals process can be lengthy and complex, and there is no guarantee that your appeal will be successful. However, if you believe that you have a valid case for appeal, it may be worth pursuing to achieve your immigration goals.
If you need to appeal a visa denial or file an initial visa application, J. Sparks Law, PLLC, is ready to help. Contact our law office today.
Speak with an Austin Visa Lawyer Today
If you are in the Austin area and need help with applying for a visa, J. Sparks Law, PLLC, is ready to help. Please contact our law office to schedule your initial consultation. We can assess your or your family member's eligibility for a visa and green card.