USCIS Offices Near Me
By Julie Sparks in Visas and Green Cards | on 2023-07-28 22:13:35
The United States Citizenship and Immigration Services (USCIS) plays a critical role in most immigration applications. This agency also has offices across the country to host appointments, interviews, and other steps of the immigration process. 
If you are in the Austin area, the two offices near you are discussed below. Always seek a consultation with our immigration attorneys at J. Sparks Law if you are seeking immigration benefits.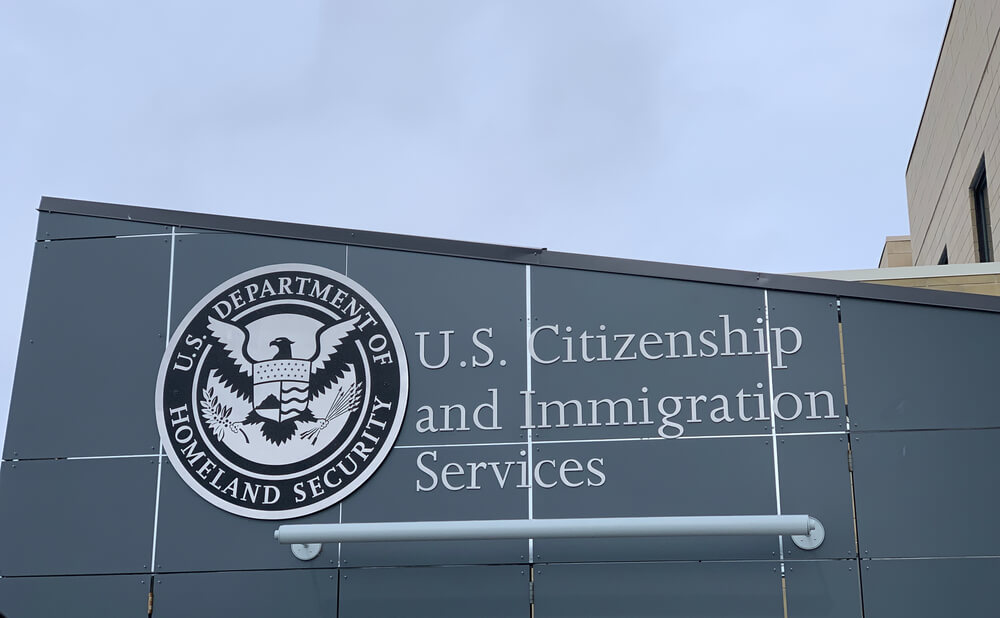 USCIS Application Support Center – Austin 
The USCIS Application Support Center (ASC) in Austin, Texas, is one of the essential facilities for individuals who need to provide biometrics, such as fingerprints, photographs, and digital signatures, as part of their immigration application process. This center ensures that applicants' information is properly captured and recorded for security and identification purposes. It is crucial for applicants to schedule an appointment before visiting the ASC, as walk-ins might not be accommodated.
What Happens at a USCIS Application Support Center?
At a USCIS Application Support Center (ASC), people applying for various immigration benefits in the United States go through an essential step of the application process: biometrics collection. Biometrics refer to unique physical characteristics such as fingerprints, photographs, and digital signatures that are used for identification and security purposes. The ASC plays a critical role in ensuring the accuracy and legitimacy of information on immigration applications.
When you receive your biometrics appointment notice from the U.S. Citizenship and Immigration Services (USCIS), you are required to visit the ASC on the specified date and time. The ASC is typically equipped with advanced technology and trained staff to efficiently collect biometric data from you and other applicants. It is essential to arrive on time for your appointments to avoid any delays or rescheduling.
Upon arrival at the ASC, you must present your appointment notice and identification documents. These documents are carefully verified to confirm your identity and eligibility for the specific immigration benefit you are seeking.
The biometric data collection process generally begins with fingerprinting. Your fingerprints are digitally scanned and recorded to create a unique identification profile. This information is then sent to the FBI and other law enforcement agencies for background checks.
Next, your photograph will be taken, which will be included in your official immigration file. This photograph serves as a visual reference for USCIS officials and is an essential part of the application process.
In some cases, you may also be required to provide your digital signature. This is typically done using an electronic pad or pen, which captures and stores your signature in a digital format.
Once all the biometric data has been collected, you should receive a receipt confirming your attendance at the ASC. This receipt is essential for tracking the progress of the application and can be used as proof of compliance with USCIS requirements.
After the biometrics appointment, USCIS will continue to process your immigration application, considering the biometric data collected at the ASC as part of the overall evaluation.
Overall, the USCIS Application Support Center is a crucial step in the immigration application process, ensuring the accuracy and integrity of applicants' biometric information and contributing to the secure and efficient adjudication of immigration benefits.
If you need to attend a biometrics appointment at the Austin USCIS application support center, you should discuss the process with our Austin immigration lawyers. We can prepare you for what to expect. 
USCIS Austin Field Office 
The USCIS Field Office in Austin, Texas, handles a range of immigration-related services, including interviews, information requests, and certain case-specific inquiries. This office caters to individuals residing in the Austin area who need to apply for or adjust their immigration status, obtain green cards, or seek other immigration benefits. It's essential to check USCIS guidelines for specific services and schedule an appointment beforehand.
What Happens at a USCIS Field Office?
A USCIS Field Office is a critical component of the U.S. Citizenship and Immigration Services (USCIS), where individuals can receive various immigration services and support. Unlike Application Support Centers (ASCs) that primarily handle biometrics collection, the USCIS Field Office is responsible for conducting interviews, processing applications, and providing information to applicants seeking immigration benefits or status adjustments.
Upon arrival at a USCIS Field Office, you may have an appointment scheduled for various purposes. This can include adjustment of status interviews, naturalization interviews, asylum interviews, or other specific immigration-related appointments. You must bring all relevant documents and identification required for your particular case.
During an adjustment of status interview, your eligibility for permanent residence (green card) is assessed. The USCIS officer will review your application and supporting documents and may ask questions to verify the information provided. The goal is to ensure you meet all the criteria for your desired immigration benefit.
For naturalization interviews, you will go through a similar process. USCIS officers review your N-400 application for naturalization and ask questions about your background, residency, and ability to speak and understand English. Additionally, you are tested on your knowledge of U.S. civics and government.
In the case of asylum interviews, individuals who fear persecution in their home country seek protection in the United States. During the interview, the asylum officer will carefully evaluate the applicant's claim, understanding the reasons for seeking asylum and the credibility of the applicant's story.
Throughout the interview process, USCIS officers are well-trained to be courteous, respectful, and impartial while upholding the integrity of the immigration system. They aim to provide a fair and efficient process for you while you seek immigration benefits.
In some cases, you may receive a decision on the same day as the interview. However, for complex cases or further verification needed, USCIS may issue a decision later via mail.
The USCIS Field Office also offers information services, where you can inquire about your case, obtain immigration forms, request case status updates, and seek general information about the immigration process.
Seek Help from an Austin Immigration Attorney
The good news is that you never have to navigate the process alone. Seek assistance from the immigration team at J. Sparks Law. We are ready to help, so contact our law firm today.

Julie Sparks is Board-certified by the Texas Board of Legal Specialization in Immigration and Nationality Law, one of a few such attorneys in Texas. After 15 years of practice in this field, she has represented immigrants from more than 70 countries.
Ms. Sparks is a member of the Texas Bar Association and the American Immigration Lawyers Association (AILA). Julie has also been a featured speaker at Southwestern Law School and at the national 2015 AILA Fundamentals Conference.
15 years of practice in this field.
She also founded and managed a non-profit organization representing indigent immigrants seeking asylum.
Julie is a former immigration law instructor at the Pepperdine School of Law in Malibu, California, and California State University – Los Angeles.