Can You Get Deported for a Traffic Violation?
By Julie Sparks in Deferred Enforced Departure | Deportation | on 2023-04-07 19:59:07
Some people are both careful and lucky that they can drive for a long time, even years and years, without even getting a traffic ticket. Others are on the opposite end, where collecting moving violations and traffic tickets is part of their routine driving life. While paying fines is a typical consequence of committing a traffic violation, for non-citizens, the consequences can include being deported. 
At J Sparks Law, we have experienced immigration lawyers who help clients in the Austin area to defend against deportation based on traffic violations.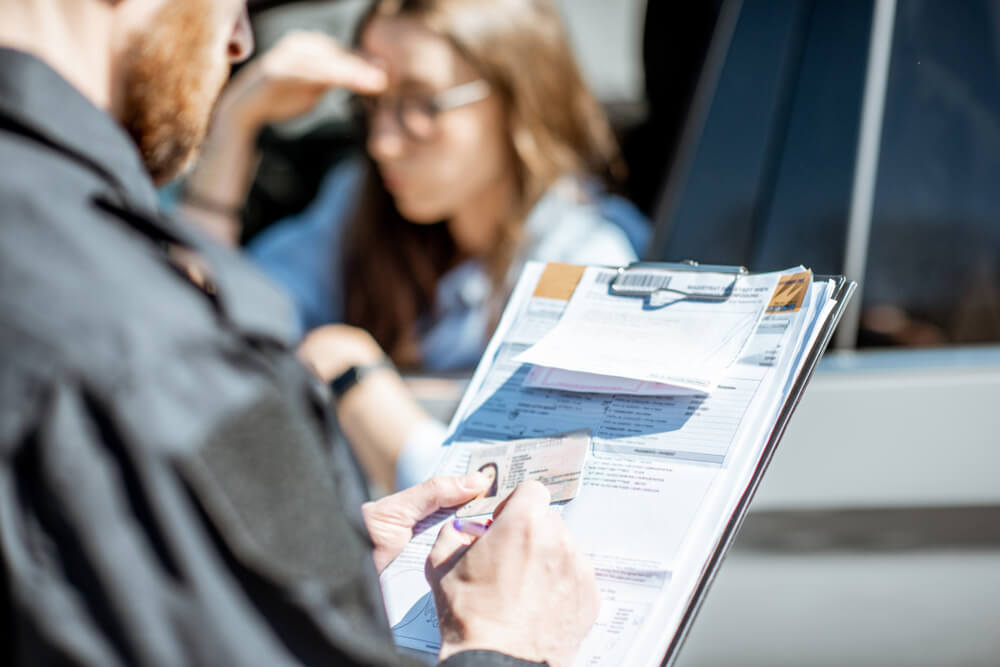 How Can a Traffic Violation Lead to Deportation?
Minor traffic infractions such as running a stop sign or speeding are typically not a concern for non-citizens – other than the financial consequences of paying related tickets. However, more serious traffic violations, such as reckless driving or driving under the influence (DUI), can lead to severe consequences, including deportation.
Indeed, even though minor traffic violations are generally not an issue, any traffic violation by a non-citizen can potentially lead to deportation. This is because, in many jurisdictions, police might arrest the non-citizen for not having a driver's license or any other reason.
If a non-citizen who does not have a driver's license is arrested, they are typically brought to a local jail where they are fingerprinted and booked. This information is automatically shared with Immigration and Customs Enforcement (ICE), which then has its own discretion on whether to place what is called a "detainer" on the arrested non-citizen. A detainer is an instruction to the jail where the non-citizen is held not to release them until an ICE officer comes to the jail to take the non-citizen into custody for any immigration violations. 
In other words, the non-citizen who is arrested for a traffic violation might face deportation – not because of the traffic violation – but for either being in the country without documentation or for otherwise having violated their immigration status.
What a Deportation Lawyer Can Do for You
If you are a non-citizen who has been arrested and faces deportation triggered by a traffic violation, our experienced immigration lawyers at J. Sparks Law can help. We will talk to you to fully understand your situation and then mount an effective deportation defense strategy to stop the deportation you face. If it is a relative or loved one who has been taken into ICE custody and faces deportation following a traffic violation, we can equally help you by at least securing the release of your relative or loved one from custody on bond pending his or her deportation hearing.
Contact Our Immigration Lawyers Today  
Sparks Law is here to help those facing deportation for any reason, including those who have been taken into ICE custody following a traffic violation arrest. Do not risk being deported by going it alone. The deportation process is designed to get people quickly deported, but an experienced deportation lawyer can prevent that from happening. Contact us today and schedule a consultation to discuss your case.

Julie Sparks is Board-certified by the Texas Board of Legal Specialization in Immigration and Nationality Law, one of a few such attorneys in Texas. After 15 years of practice in this field, she has represented immigrants from more than 70 countries.
Ms. Sparks is a member of the Texas Bar Association and the American Immigration Lawyers Association (AILA). Julie has also been a featured speaker at Southwestern Law School and at the national 2015 AILA Fundamentals Conference.
15 years of practice in this field.
She also founded and managed a non-profit organization representing indigent immigrants seeking asylum.
Julie is a former immigration law instructor at the Pepperdine School of Law in Malibu, California, and California State University – Los Angeles.