What is 245(i) and how does it help Mexican Immigrants to Apply for a Green card?
245(i) is the section of law in the INA which allows for some immigrants who entered without inspection to adjust their status while waiting in the United States. This means that eligible immigrants may qualify to obtain a green card without having to leave the United States.
One of the ways to qualify is to present an old I-130 petition that was filed with immigration on or before April 30, 2001. People who were sponsored by their employers also may qualify. Those for whom the petition was filed may qualify. The immigrant's children and spouse may also be protected under 245(i). Those who meet all requirements for 245(i) eligibility can avoid consular processing. Also, they may be able to simply file for their green card in the U.S.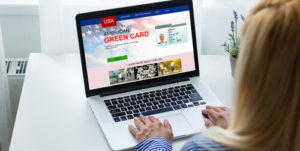 Visa Bulletin and the preference category wait lines for Mexican immigrants waiting to apply for a green card
When an immigrant has been petitioned and sponsored by a family member in the U.S., the immigrant cannot file for a green card, or permanent residency, until the date of filing of the I-130 petition appears in the visa bulletin charts for family-based immigrants. While this rule does not apply to immediate relatives, it does apply to everyone listed in the bulletin categories. The visa bulletin is issued and updated every month.Visa Bulletins, issued monthly, can be found here.
Example of a Parent Who Sponsored a Child
When a permanent resident sponsors a child who is over 20 years of age, that child must wait for many years before applying for permanent residence. Let's say the I-130 petition was filed on April 28, 2001. That date, on which the petition was received by the government, is called a "priority date." When the priority date or a date beyond the priority date appears in the applicable box on the visa bulletin charts, the immigrant may be able to file for adjustment of status.
In this example, the child would now look to the current monthly visa bulletin.  If, for example, the category under the Mexico F2B column shows a date of May 1, 2001, the child may now qualify for adjustment of status under Section 245(i) of the INA because May 1, 2001 falls after the priority date on the child's petition.   A $1,000 penalty fee payment is always required in 245(i) adjustment cases.
Example of a U.S. Citizen Sibling Who Sponsored a Brother or Sister
Another example is that of a sister of a U.S. citizen. This is category F4 in the visa bulletin.  If you check the dates for July 2022 in this visa bulletin, you will see that the date for filing shows March 15, 2001.  
If the priority date of the I-130 filed for the Mexican national sister is also April 28, 2001, then the sister is not yet eligible to adjust status as of July 2022. This is because the visa bulletin F4 category for Mexico currently reflects a date of March 15, 2001. March 15, 2001 falls before April 28, 2001. Thus, she is not eligible yet, but we can predict that she will become eligible soon as future visa bulletins are released each month.