Persecution for Political Opinions: Immigration Options
By Julie Sparks in Asylum | on 2023-09-07 17:33:15
U.S. immigration law allows qualified individuals to apply for asylum. However, like applying for anything else with the United States Citizenship and Immigration Services (USCIS), the process of applying for and obtaining asylum is complicated and often frustrating for many who go through it. At J. Sparks Law, we help clients in the Austin area obtain asylum with less frustration.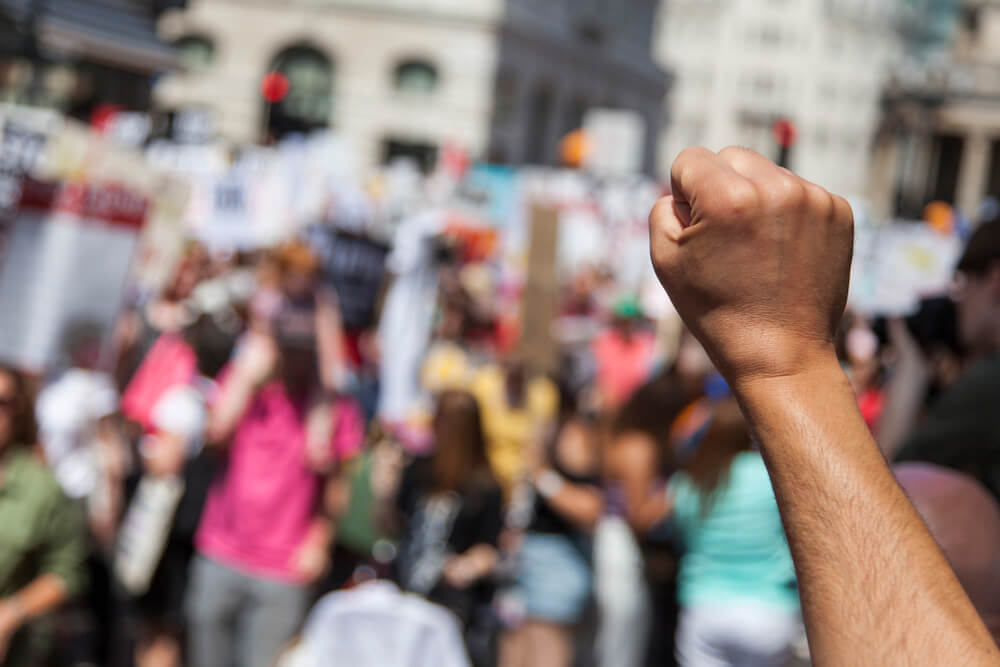 Eligibility for Asylum Based on Political Persecution
To be granted asylum in the United States based on political persecution or any other ground, you must be a "refugee." This means you are unable or unwilling to return to your native country because you were persecuted there, or you have a well-founded fear of being persecuted if forced to return there. 
It is important to note, however, that you can still be denied asylum even if you satisfy the requirements of being classified as a refugee. The reasons could be anything from a USCIS mistake or as simple as missing the one-year filing deadline. 
It is, therefore, important to get the assistance of an experienced asylum lawyer to guide you through the process.
What An Asylum Lawyer Can Do for You
There are several things an experienced immigration lawyer can do for you, including the following:
Consultation. Before applying for asylum, it will be important to have a consultation with an experienced asylum lawyer. The lawyer will gather all relevant information from you as well as any documents that you may have to prove or back up your application. If you are lacking documents that the lawyer believes are necessary and these are publicly available documents, the lawyer will help you in getting them. The lawyer will also want to see any documents you have from USCIS or the State Department. If you don't have copies, the lawyer can obtain them from those offices.
Case Preparation and Filing

. After the lawyer has gathered all the relevant information and has all the necessary documents, the lawyer will prepare a detailed and thorough application for filing your case. Many USCIS applications are rejected or denied because they are incomplete, contain errors, or are filed in the wrong office. These are issues you need not worry about when your case is being handled by an experienced immigration lawyer, such as we have at J. Sparks Law. The lawyer will make sure your properly prepared application is filed with the right USCIS office.

Interview Preparation and Appearance.

After your application is filed, you will be scheduled for an interview at the USCIS asylum office near you. Your lawyer will prepare you for this interview by going over your application to make sure you understand what is contained in it and will be able to answer questions about the application during the interview. The lawyer will also be present during your interview.
Learn How an Austin Immigration Lawyer Can Help
If you are in the Austin area and have applied or are planning to apply for asylum, contact us today to schedule your initial consultation and learn more about how we can help you with your asylum application. 

Julie Sparks is Board-certified by the Texas Board of Legal Specialization in Immigration and Nationality Law, one of a few such attorneys in Texas. After 15 years of practice in this field, she has represented immigrants from more than 70 countries.
Ms. Sparks is a member of the Texas Bar Association and the American Immigration Lawyers Association (AILA). Julie has also been a featured speaker at Southwestern Law School and at the national 2015 AILA Fundamentals Conference.
15 years of practice in this field.
She also founded and managed a non-profit organization representing indigent immigrants seeking asylum.
Julie is a former immigration law instructor at the Pepperdine School of Law in Malibu, California, and California State University – Los Angeles.