New Temporary Protected Status Programs for Haiti
By Julie Sparks in Asylum | Temporary Protected Status | TPS | on 2022-08-18 08:00:53
Secretary of Homeland Security Alejandro N. Mayorkas announced in May 2021 an 18-month designation of Haiti for Temporary Protected Status (TPS).  The designation would enable Haitian nationals that currently residing in the United States to file initial applications for TPS. Provided they meet eligibility requirements. If you are a current or former Haitian national needing assistance seeking TPS protection, you will want to work with an immigration law firm.
The designation of Haiti for TPS was due to the extraordinary conditions in the country. As a result, Preventing nationals from returning safely. Such conditions include a political crisis and human rights abuses. Several serious concerns about security, and the effects of the COVID-19 pandemic on the economic situation.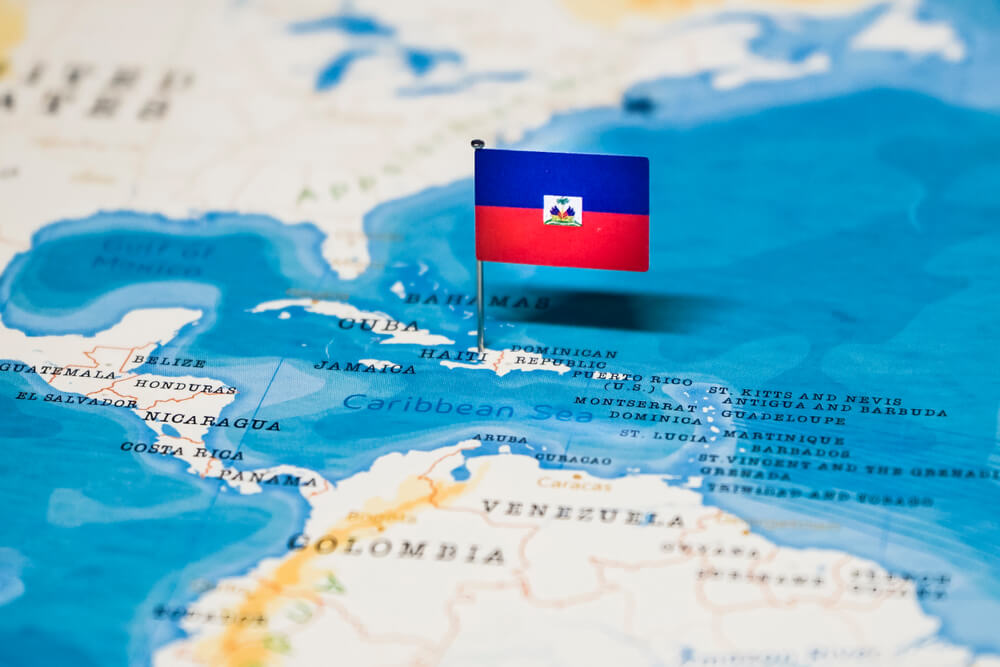 How TPS Works
The Department of Homeland Security (DHS) also stated that the Secretary of Homeland Security was designating Haiti for TPS for 18 months, effective from August 3, 2021, through February 3, 2023. TPS beneficiaries whose TPS was continued according to court orders should newly apply for TPS.
The persistent effects of the Haiti earthquake on 2010, on the West Indian island of Hispaniola. Exacerbated the severity of the extraordinary and temporary conditions in Haiti. DHS noted that a country can be designated for TPS based upon one or more of three statutory grounds for such designation:
An ongoing armed conflict.
Environmental disasters.
Extraordinary and temporary conditions.
TPS will apply only to people who are already residing in the US as of May 21, 2021. And who meets all other requirements. Anybody attempting to travel to the US after the announcement will not be eligible and could be repatriated. 
Haiti Designation for Temporary Protected Status
Individuals who are eligible for TPS under the new Haiti designation must file a TPS application with the United States Citizenship and Immigration Services (USCIS) within the registration period that began upon publication of the August 3, 2021, Federal Register notice. The such designation includes current beneficiaries under Haiti's TPS designation who must file new applications to register for TPS and ensure they do not lose TPS or experience any gap in coverage. 
Individuals who are filing for TPS can also request an Employment Authorization Document and travel authorization. Any people applying for TPS will undergo security and background checks as part of determining their eligibility.
Haiti was initially designated for TPS in January 2010 following the earthquake in that country. The designation was extended in 2011, the country was redesignated for TPS at the same time, and the designation was extended again for 18 months in both 2013 and 2015, as well as an additional six months in 2017.
Call Us Today to Schedule a Free Consultation with an Austin Immigration Lawyer
Are you a Haitian immigrant or former Haitian national who needs assistance securing legal status in the United States? J. Sparks Law, PLLC, can be your voice in these matters and work to ensure that you are able to get the protection you need.
Our firm has more than two decades of experience handling these kinds of issues. Call (512) 952-2176 or contact us online to take advantage of a free consultation so we can fully review your case and help you explore all of your legal options.

Julie Sparks is Board-certified by the Texas Board of Legal Specialization in Immigration and Nationality Law, one of a few such attorneys in Texas. After 15 years of practice in this field, she has represented immigrants from more than 70 countries.
Ms. Sparks is a member of the Texas Bar Association and the American Immigration Lawyers Association (AILA). Julie has also been a featured speaker at Southwestern Law School and at the national 2015 AILA Fundamentals Conference.
15 years of practice in this field.
She also founded and managed a non-profit organization representing indigent immigrants seeking asylum.
Julie is a former immigration law instructor at the Pepperdine School of Law in Malibu, California, and California State University – Los Angeles.