USCIS Offices for People in Austin
By Julie Sparks in Citizenship & Naturalization | Immigration | on 2023-07-06 12:04:11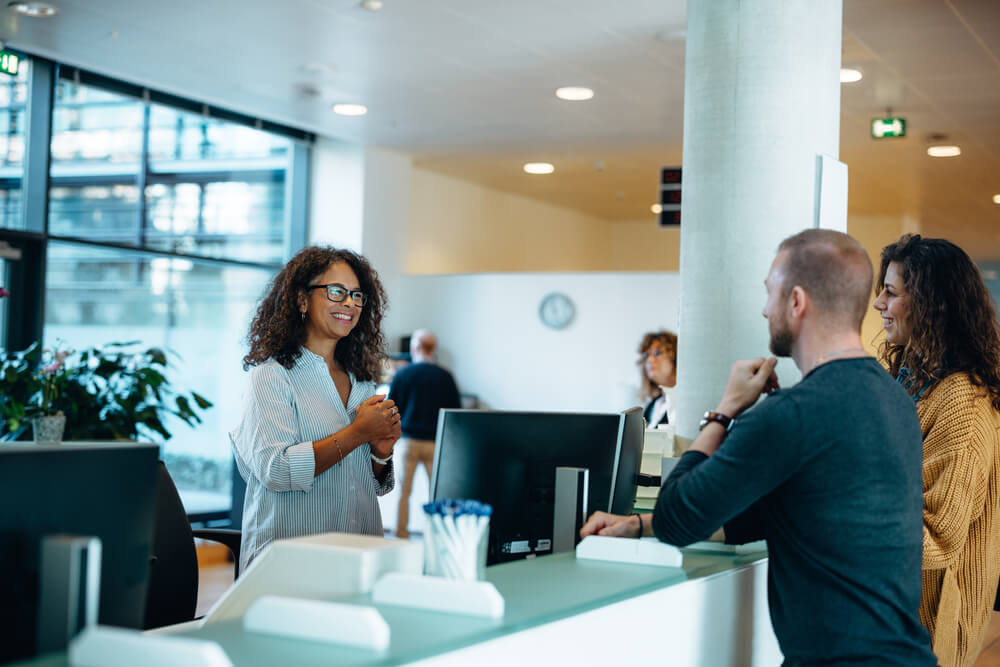 The U.S. Citizenship and Immigration Services (USCIS) is a government agency under the Department of Homeland Security (DHS), which handles the majority of immigration applications in the U.S. If you are a foreign citizen living in the Austin area, you might wonder where the nearest USCIS office is to serve you. 
USCIS field offices offer many services that are critical to the success of immigration applications, including interviews, naturalization ceremonies, and obtaining emergency travel documents. USCIS applications support centers (ASCs) handle biometrics appointments and application processing. 
Currently, there is a USCIS application support center in Austin, located at:
Parkline Plaza Shopping Center
11301 Lakeline Boulevard, Suite 150
Austin, TX 78717
There is not an immigration field office currently located in Austin, so if you are in the area, you will need to visit another USCIS office in Texas. The closest location is about 90 miles from Austin in the San Antonio area, located at:
20760 North US Highway 281
San Antonio, TX 78258
When you are seeking immigration benefits, you will need to deal with USCIS – often, for the duration of your application. Allow an experienced Austin immigration attorney from J. Sparks Law, PLLC, to handle everything for you. 
The Role of USCIS in an Immigration Matter
USCIS plays a crucial role in various immigration matters within the United States. As an agency under the Department of Homeland Security (DHS), USCIS is responsible for administering and overseeing the country's immigration system. Here are some key aspects of USCIS's role in immigration matters:
Benefit Adjudication
USCIS processes and adjudicates applications for various immigration benefits, including green cards, work permits, travel documents, and citizenship. Individuals seeking to obtain or adjust their immigration status must submit their applications to USCIS for review and determination.
Interviews and Biometrics
USCIS conducts interviews and biometric appointments as part of the application process. These interactions allow USCIS officers to gather additional information, verify identities, and assess the eligibility of applicants for immigration benefits.
Security Checks
USCIS plays a vital role in conducting security checks on individuals applying for immigration benefits. This includes screening against various databases and collaborating with other law enforcement and intelligence agencies to ensure national security.
Naturalization
USCIS is responsible for the naturalization process, which grants U.S. citizenship to eligible immigrants. This includes administering the naturalization test, conducting interviews, and making decisions on citizenship applications.
Employment Authorization
USCIS issues employment authorization documents (EADs) or work permits to eligible individuals, allowing them to legally work in the United States. Employers often rely on USCIS verification systems to verify the work authorization of their employees.
Refugee and Asylum Processing
USCIS plays a significant role in processing refugee and asylum applications. This involves conducting interviews, verifying claims, and making determinations on eligibility for refugee or asylum status in the United States.
Policy Development and Guidance
USCIS develops and issues policy guidance that interprets and clarifies immigration laws and regulations. These policy documents provide instructions to USCIS officers, applicants, and stakeholders on how to navigate the immigration process.
Immigration Services and Customer Support
USCIS provides a range of immigration services to individuals, including information and resources on immigration processes, forms, and requirements. USCIS also offers customer support through its website, helpline, and local field offices.
It's important to note that while USCIS plays a critical role in administering immigration benefits and processes, it is separate from immigration enforcement agencies such as the U.S. Immigration and Customs Enforcement (ICE) or U.S. Customs and Border Protection (CBP).
Understanding the role of USCIS in immigration matters is essential for individuals navigating the immigration system. It is advisable to consult USCIS resources and always seek legal advice from an immigration lawyer to ensure accurate and up-to-date information throughout the immigration process.
Why You Might Need to Visit a USCIS Office
There are various reasons why individuals may need to visit a USCIS office in person. USCIS (U.S. Citizenship and Immigration Services) has field offices throughout the United States that provide services and assistance related to immigration matters. Here are some situations where a visit to a USCIS office may be necessary:
Interviews – USCIS conducts interviews as part of the immigration application process. Whether applying for a green card, naturalization, or other immigration benefits, applicants may be required to attend an in-person interview at a USCIS office.

Biometric Appointments – USCIS often requires applicants to undergo biometric (fingerprinting, photograph, and signature) collection for background checks and identification purposes. These appointments are typically scheduled at a USCIS Application Support Center (ASC).

Case Inquiries – If you have filed an immigration application or petition and need to inquire about the status of your case, you may need to visit a USCIS office to speak with a USCIS officer or submit an inquiry in person.

Document Requests or Submission – In some instances, USCIS may require individuals to provide additional documents or evidence to support their immigration applications. This may involve submitting the requested documents in person at a USCIS office.

Oath Ceremonies – Individuals who have been approved for U.S. citizenship will need to attend an oath ceremony, where they take the Oath of Allegiance. These ceremonies typically take place at USCIS field offices and mark the final step in the naturalization process.

InfoPass Appointments – If you need to speak with a USCIS officer regarding a specific immigration issue, you may schedule an InfoPass appointment. These appointments allow individuals to seek clarification, resolve issues, or ask questions about their cases.
It is important to note that many USCIS services and inquiries can also be handled through online portals or your immigration attorney. Before visiting a USCIS office, it is recommended to consult with a legal professional to determine if an in-person visit is necessary and to understand the required documentation or appointment process.
Learn More From Our Austin Immigration Attorneys
Many people wonder if they will need to visit a USCIS office in person and how far they might have to travel to ensure their immigration application is on the right track. The best way to make sure you meet all requirements and that everything goes smoothly is to have an Austin immigration law firm handle your application and follow-ups.
At J. Sparks Law, PLLC, we handle a wide range of immigration matters, including visas, green cards, asylum, citizenship, and more. Contact us today for more information about how we can guide your immigration case.

Julie Sparks is Board-certified by the Texas Board of Legal Specialization in Immigration and Nationality Law, one of a few such attorneys in Texas. After 15 years of practice in this field, she has represented immigrants from more than 70 countries.
Ms. Sparks is a member of the Texas Bar Association and the American Immigration Lawyers Association (AILA). Julie has also been a featured speaker at Southwestern Law School and at the national 2015 AILA Fundamentals Conference.
15 years of practice in this field.
She also founded and managed a non-profit organization representing indigent immigrants seeking asylum.
Julie is a former immigration law instructor at the Pepperdine School of Law in Malibu, California, and California State University – Los Angeles.