Venezuela Designated for Temporary Protected Status
By Julie Sparks in TPS | on 2021-03-24 14:27:00
On March 8, Secretary of Homeland Security Alejandro N. Mayorkas designated Venezuela for Temporary Protected Status (TPS) as a result of "extraordinary and temporary conditions" in the country. Now in effect, the TPS is set to expire in 18 months, or by September 2022. The U.S. government has the power to further extend this period of designation.
"The living conditions in Venezuela reveal a country in turmoil, unable to protect its own citizens," Mayorkas said in a Department of Homeland Security press release. "It is in times of extraordinary and temporary circumstances like these that the United States steps forward to support eligible Venezuelan nationals already present here, while their home country seeks to right itself out of the current crises."
DHS is empowered to designate a TPS for countries when it believes it is unsafe for their nationals to return to the U.S. for one of three reasons: ongoing armed conflict, environmental disaster, and extraordinary and temporary conditions.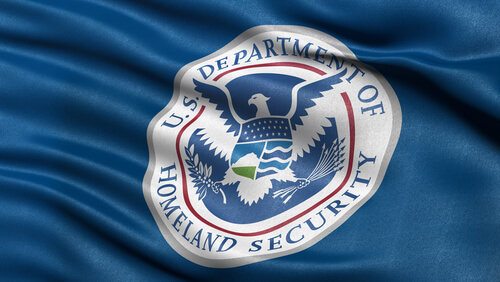 The following are the conditions DHS says are present in Venezuela:
Widespread hunger and malnutrition
Growing influence and presence of non-state armed groups
Repression
Crumbling infrastructure
Eligibility for Temporary Protected Status
If they can demonstrate continuous residence in the U.S. since March 8, 2021 and physical presence since March 9, 2021, Venezuelan nationals may be eligible for TPS. Anyone who applies for TPS must meet certain specific eligibility criteria and undergo a security and background check as part of the eligibility vetting process.
If someone intends to apply for TPS, they must do so by filing their application with U.S. Citizenship and Immigration Services within 180 days of March 8, 2021. Because obtaining TPS can be vital to protecting one's self and family from returning to danger in Venezuela, it is advisable to seek legal counsel to assist you with your TPS application. If you have any criminal history, consult with an attorney to ensure that you qualify before applying.
We at J. Sparks Law/, PLLC can provide legal support to assist clients who wish to apply for TPS. Our legal advice and services can help you determine eligibility and take the necessary steps toward achieving TPS.
For more information or to schedule a free consultation, please contact us online or call (512) 952-2176 today.

Julie Sparks is Board-certified by the Texas Board of Legal Specialization in Immigration and Nationality Law, one of a few such attorneys in Texas. After 15 years of practice in this field, she has represented immigrants from more than 70 countries.
Ms. Sparks is a member of the Texas Bar Association and the American Immigration Lawyers Association (AILA). Julie has also been a featured speaker at Southwestern Law School and at the national 2015 AILA Fundamentals Conference.
15 years of practice in this field.
She also founded and managed a non-profit organization representing indigent immigrants seeking asylum.
Julie is a former immigration law instructor at the Pepperdine School of Law in Malibu, California, and California State University – Los Angeles.