Asylum Protections Limited on Family Ties
By Julie Sparks in Asylum | on 2022-07-14 21:40:00
Asylum Protections to Immigrants Who Fear Persecution Based on Family Ties
On July 29, 2019, U.S. Attorney General William Barr overturned a 2018 judgment issued by the Justice Department's Board of Immigration. The Appeals granted asylum protections to immigrants who fear persecution based on their family ties. The ruling stems from a case regarding a migrant who crossed the U.S.-Mexico border in 2011 to claim asylum. Legally, migrants are eligible for asylum in the United States. They must prove they have suffered or live in fear of persecution because of their religion, race, or political affiliations.
The migrant in question explained to the court that he was being targeted by a cartel after refusing to sell drugs at his father's store. The immigration judge handling his case acknowledged his status as a victim of crime but ultimately decided that his situation didn't qualify him for asylum protections. The appeals court, however, determined that the migrant was a member of a "protected social group" because he and his father were being threatened.
Trump Administration
Unfortunately, the Trump Administration has been enacting several controversial policies to prevent people from seeking legal refuge in the United States. According to Mr. Barr, "I conclude that an alien's family-based group will not constitute a particular social group unless it has been shown to be socially distinct in the eyes of its society, not just those of its alleged persecutor."
Bradly Jenkins, the federal litigation attorney who represented the migrant in the 2018 case, told Zolan Kanno-Youngs of The New York Times, that Mr. Barr's reversal has the propensity to affect thousands of asylum cases at the U.S.-Mexico border. He also noted that the United States Court of Appeals for the Ninth Circuit determined that a "family" represents the "quintessential particular social group," and that "This really is the administration's attempt to chill one of the main bases for asylum in the United States, just sort of by administration fiat. This is a wide-ranging decision."
Lee Gelernt, the deputy director of the American Civil Liberties Union's Immigrants' Rights Project, further alleges that Mr. Barr's ruling specifically targets Central American migrants who are pursuing asylum to escape poverty and gang violence: "This is a continuation of an attack on Central American asylum seekers. In Central America, gangs will attack one family member but threaten another family member."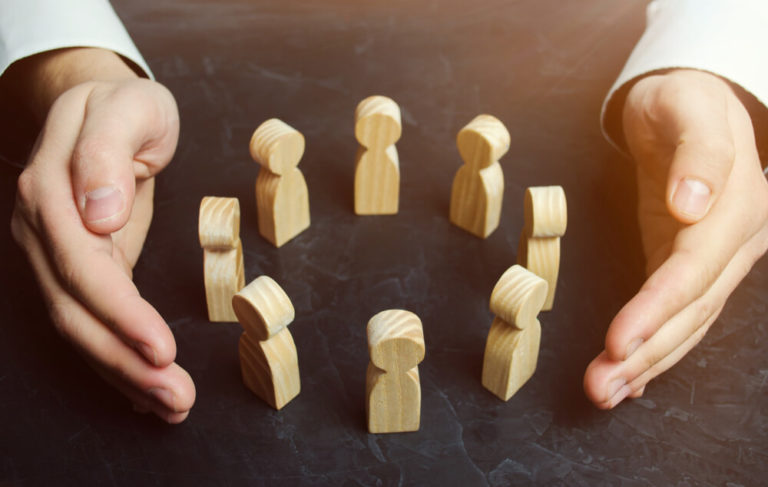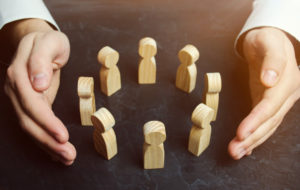 How Can This Affect My Asylum Case?
Many awareness groups and civil rights organizations are concerned that Mr. Barr's ruling will result in countless migrants being denied asylum and deported back to their home countries. On July 31, 2019, NPR's Ari Shapiro met with Attorney Andrea Lino to discuss how Barr's ruling may affect asylum-seekers.
During the interview, Lino explained a recent asylum case where a client suffered persecution based on her familial connections. The client was seeking asylum in the United States to escape dangerous gang members who were threatening her life. Unfortunately, Barr's ruling impacted the outcome of the case. "And we lost yesterday. We don't know the exact reasons. But based on the line of questionings that the judge was asking my client, it seems that he is pretty much seeing that family as a particular social group has changed her attorney general decision on Monday, which is very problematic because it's ignoring years of precedent recognizing the family as a particular social group," Lino explained.
The Trump Administration is constantly enacting policies to block asylum-seekers from legally entering the country. Since 2017, both legal and undocumented immigrants have suffered an emotional farrago of fear. The anxiety and confusion arise as new laws are enacted, challenged, and then pushed through to support the president's aggressive anti-immigration agenda. If you're concerned about your immigration status or need guidance through the legal asylum process, contact the attorneys at J. Sparks Law, PLLC today.
Schedule a Confidential & Free Consultation Today
The asylum lawyers at J. Sparks Law, PLLC are committed to helping persecuted individuals secure the legal protections they need to live in safety and peace. Our attorneys have over 20 years of collective legal experience in immigration law. They have a comprehensive understanding of the asylum application process. If you're ready to pursue your immigration goals, contact our firm to explore your legal options. We are a knowledgeable and resourceful legal team.
We've represented clients from over 100 countries. Contact J. Sparks Law, PLLC at (512) 952-2176 to schedule a free, no-risk consultation. We provide our services from offices conveniently located in Austin and San Antonio.
<

Julie Sparks is Board-certified by the Texas Board of Legal Specialization in Immigration and Nationality Law, one of a few such attorneys in Texas. After 15 years of practice in this field, she has represented immigrants from more than 70 countries.
Ms. Sparks is a member of the Texas Bar Association and the American Immigration Lawyers Association (AILA). Julie has also been a featured speaker at Southwestern Law School and at the national 2015 AILA Fundamentals Conference.
15 years of practice in this field.
She also founded and managed a non-profit organization representing indigent immigrants seeking asylum.
Julie is a former immigration law instructor at the Pepperdine School of Law in Malibu, California, and California State University – Los Angeles.