Austin Family & Marriage Visa Lawyer
Immigration Lawyers Ensuring Your Family Stays Together
Are you a U.S. citizen who is married to or will be marrying a foreign citizen? If you want to bring your significant other to the United States, they will need to obtain a temporary immigrant visa. At J. Sparks Law, PLLC, we are committed to helping clients throughout Texas understand all of their immigration options so they can determine which is best for their situation. Visit our law firm today to consult with one of our experienced immigration lawyers about your case.
Contact us or call (512) 952-2176 for a consultation with an Austin family visa attorney.Se habla Español.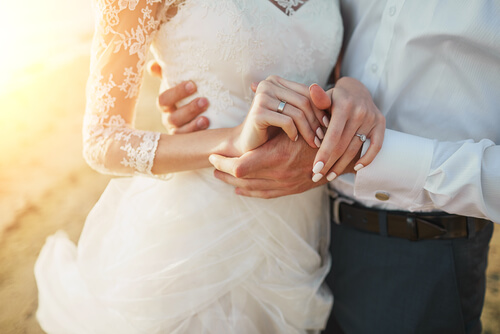 Table Of Contents
Why do I Need a Lawyer for a Fiancé Visa?
When you have a fiancé, it should be an exciting time while you look forward to your marriage and building a life together. This time can be stressful, with wedding planning and practical matters to attend to. It can be even more concerning if your fiancé is a foreign national who needs to obtain the proper visas to join you in the United States.
Your focus should be on planning your nuptials – not on the requirements and details of the immigration process. Too often, people are denied fiancé visas for preventable reasons – all because they tried to handle the matter on their own.
Do not fall into this trap and risk jeopardizing your marriage. Instead, seek help with your fiancé's visa from an Austin attorney.
Obstacles in Obtaining a Fiancé Visa
When it comes to obtaining family – and specifically marriage-related visas, getting approval for any one of those visas is an uphill task. This is because an immigration examiner will usually suspect marriages of being fraudulent to obtain immigration benefits.
A fiancé visa is right up there with marriage when it comes to suspicion whether the relationship is real or a sham to obtain a visa. The United States Citizenship and Immigration Services (USCIS) does not provide statistics as to how many fiancé visa petitions the agency approves or denies, but we estimate approvals to be less than 60%.
When a fiancé visa petition is denied, the foreign spouse cannot live in the U.S. in most cases. One can imagine the torment of denial like this to a genuine couple engaged to be married when this could have been avoided if only they had an experienced family immigration attorney.
The way visas are processed gives U.S. Consulate immigration officers wide discretion – such that once a visa is denied, there is little that can be done to reverse the decision.
These visa officers make decisions with little accountability to anyone else. Some even create a reputation for being the most difficult when reviewing and denying visas. They often interpret the law and your situation in the strictest manner possible to question relationships like yours.
Notwithstanding this fact, a question many people ask is why they need a lawyer to help in obtaining a fiancé visa. It is a good question, and below is how best to understand the answer.
Reasons Why Fiancé Visas are Denied
To begin with, and as noted above, the number of fiancé applications that are denied is far more than the number of fiancé visas that are approved. This alone indicates that you want legal help for the best chance of approval.
The following are some common reasons for fiancé visa denials that might be avoided with help from an attorney.
Lack of Evidence
As in all visa petitions and applications, the person petitioning or the beneficiary (spouse, other relatives, employee, and so on) must present the minimum evidence required by the law, which include the following:
Proof of U.S. Citizenship
Photocopy of U.S. birth certificate, U.S. passport, a naturalization certificate, or another form of evidence of citizenship
Evidence of termination of any prior marriage, such as a divorce decree or death certificate
Passport-size photo taken according to State Department standards
Evidence showing that the U.S. citizen petitioner has met the fiancé in person at least one time within the last two-year period. Just to be sure, Facetime and other online meetings are not relevant in meeting this requirement. That is not an "in-person" meeting, which requires evidence the petitioner has met his or her fiancé physically somewhere.
Evidence that the petitioner intends to marry the fiancé within the 90-day window allowed for the foreign fiancé to marry upon arrival in the United States.
These may seem like straightforward requirements, but the petitioner and the fiancé may still be unable to overcome the presumption this could be a sham relationship designed to obtain a visa by pretenses.
That alone is enough reason to retain an experienced family immigration lawyer who knows what visa officers are looking for in determining whether the relationship is real. The lawyer will accordingly prepare and file a package that makes it easy for the examiner to approve the visa petition or application.
Poor or Improper Preparation and Filing of Documents
Just knowing what an examiner or visa officer is looking for when they have their magnifying glass looking for sham relations is not good enough. Documents filed must be correctly and completely filled out for any missing information or incorrect information, including errors that can cause delays that can run into months, if not years.
When you have an experienced lawyer file your immigration papers, such as our team at J. Sparks Law, PLLC, you can rest assured your documents will be correctly completed and filed at the right office. This can avoid delays and denials whenever possible.
Get Peace of Mind
Going through the immigration process can be a daunting experience and few people who have dealt with the agencies that process visas would say they are ever at peace going through the process. Navigating the system can be frustrating and can result in adverse outcomes.
Rather than giving yourself anxiety in navigating the system, leave that matter in the hands of our experienced fiancé visa immigration lawyers. You will have peace of mind knowing your case is being handled by an experienced and competent fiancé visa immigration lawyer with your best interest at heart.
What Is the K-1 Visa?
Your fiancé(e) will need a K-1 visa if you plan to have your wedding ceremony in the states. The processing time may take anywhere between 6 – 9 months. With a K-1 visa, you will have 90 days from the time your fiancé(e) arrives in the country to get married. After you have been officially married, your spouse can apply for adjustment of status to become a permanent resident of the United States.
K-1 Visa Requirements and Form I-129F Approval
The foreign spouse must be sponsored by a U.S. citizen who filed Form I-129F on their behalf. If Form I-129F is approved, the next step is to file the K-1 visa application. USCIS will forward your approved petition to the Department of State National Visa Center (NVC). After the NVC issues you a case number, the petition will be sent to the U.S. Embassy or Consulate where the foreign fiancé(e) will apply for the K-1 visa.
You will need to submit:
Evidence of a bona fide relationship
Police and security clearances
An affidavit of support
Medical examination results
How Long After I-129F Is Approved?
On average, it takes about 7 months for Form I-129F to be processed by USCIS and approved. It typically takes an additional 4 to 6 weeks for it to go through the NVC and arrive at the U.S. Embassy or Consulate near you for an interview request.
What Happens After I-129F Is Approved?
The NVC will send you, the U.S. citizen fiancé(e) a letter informing them that the case was sent to the U.S. embassy or consulate. Your fiancé(e) then can apply for the K-1 visa, prepare for the interview, and medical exam. Note that if eligible children will be applying for K-2 visas, separate applications must be submitted for them and their presence will be required at the visa interview as well as required forms and documents.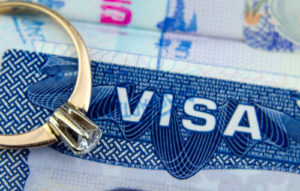 If your I-129F has been approved and you need guidance, reach out to our Austin family visa lawyer at (512) 952-2176.
Can the K-1 Visa Be Extended?
If the foreign fiancé(e) fails to get married within 90 days after receiving their K-1 visa, they will have to leave the country. The K-1 visa cannot be extended, which means the foreign fiancé(e) will have to file a new K-1 Visa application and start the process all over again.
Fiancé Visa Timeline
On average, it takes 7 months for a fiancé(e) visa to completely process. There 4 basic steps:
U.S. citizen fiancé files the Petition for Alien Fiancé, Form I-129F with USCIS. Supporting documents should be attached as well as a fee of $535. USCIS will send a receipt of notice within 30 days. If more information is needed, they may send a Request for Evidence (RFE).
USCIS hands off the case to the U.S. Department of State. 30 days after the Form I-129F is approved, the sponsored fiancé will receive a notice from the U.S. embassy in their home country. It will provide information about the date, time, and location of their visa interview as well as a list of required documents for both U.S. citizen fiancé and sponsored fiancé.
Sponsored fiancé completes the Online Nonimmigrant Visa Application, Form DS-160.
Sponsored fiancé completes the visa interview at the U.S. embassy or consulate, usually 4-6 weeks after the initial notice from the embassy.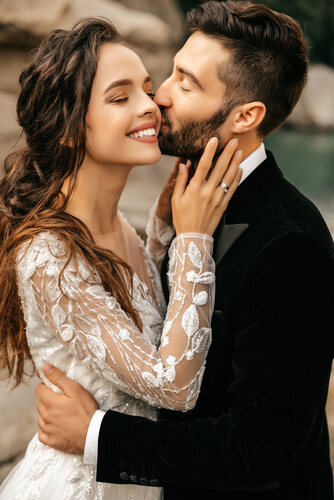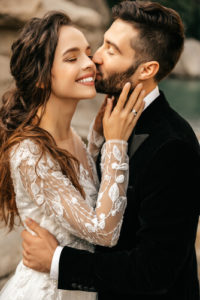 If everything goes through smoothly, the interviewing office can make a decision as soon as the same day of the interview, or shortly after. If more evidence is needed, they will make a request through the U.S. consulate. When the K-1 visa is approved, the sponsored fiancé has 4 months from the initial approval of Form I-129 to travel to the U.S.
You or your fiancé may have many questions about the application or interview process, which is why one must consider speaking with a lawyer. At J. Sparks Law, LLC, our Austin marriage visa attorney is prepared to answer any of your questions and guide you with your application.
Talk to a Marriage Visa Lawyer in Austin
If you need help petitioning for a visa for your fiancé(e), you should visit our law office to speak with one of our experienced lawyers about the immigration process. We are passionate about helping our clients achieve their American Dream, and we are prepared to use our extensive resources and knowledge of the law to protect your interests each step of the way.
Call (512) 952-2176 to request your case consultation with an Austin, Texas immigration attorney at J. Sparks Law, PLLC. Spanish services offered.