Compassionate Immigration Lawyers in Georgetown
In light of the political climate of the immigration law that currently prevails in the United States, many immigrants are unsure about their status, including their ability to remain in the United States legally. Even more, individuals are wary about moving to the U.S., given the potential consequences.
Over the past 246 years, the United States has offered a safe haven for many individuals trying to escape an oppressive government, join family members, or simply better their lives and create more opportunities for themselves and their families. An experienced immigration attorney offers many legal services to help these individuals to get an opportunity to move to the United States and remain in the country legally.
The knowledgeable and compassionate immigration lawyers in Georgetown at J. Sparks Law, PLLC, offer thorough, result-oriented legal immigration services to individuals residing in the area.
If the government has threatened you or a loved one with your legal status, our Georgetown immigration attorney can explore your options and may be able to provide you with a powerful defense, allowing you to remain in the country legally. In addition, we could help you appeal an adverse deportation decision in some instances. Our law firm also assists clients with obtaining asylum and handling green card issues.
Defenses to Deportation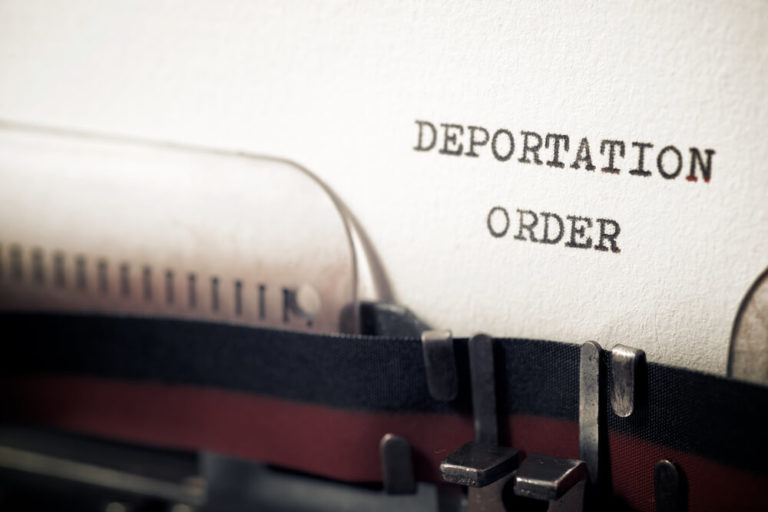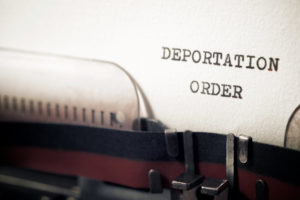 The United States Department of Homeland Security makes the determination about whether you are allowed to remain in the United States – or whether you must be deported. If the Department believes that you violated a federal statute or that you are otherwise eligible for deportation, they must first serve you with a notice to appear (NTA). In this notice, you will find the federal statutory provisions which you allegedly violated by residing in the United States.
Moreover, the government will require that you attend an immigration hearing before a judge. At the hearing – which your legal representation may attend with you – the judge will ask you to admit or deny the allegations that the government has raised. Moreover, at the hearing, your expert immigration attorney may call individual witnesses to testify on your behalf or submit documents in support of your position. Once the hearing is complete, the immigration judge will determine whether you must be deported or whether you are able to stay in the country.
If you are subject to deportation, several types of relief may be available to you. First, you may be eligible for an adjustment of status. In this instance, you may be allowed to remain in the country if you are the spouse, widow, child, or parent of a United States citizen the entire process.
Moreover, you may be able to obtain an order of cancellation as a non-permanent resident. You may be eligible for this relief if you can demonstrate that you have good moral values, that you have a parent or spouse who is a lawful United States citizen or family members like permanent residents, and that you have resided in the United States for at least the past ten years, and that you do not have any criminal convictions on your record.
Eligible for Legalization
Next, you may be eligible for permanent residency by legalization. In this instance, the USCIS determines that you are legally allowed to remain in the United States.
You might also be eligible to obtain an order of cancellation if you hold a green card. To obtain this relief, you must have been a resident for at least five years, physically resided in the country for at least the past seven years, not been the subject of a previous removal order, and not have any prior criminal convictions on your record.
Also, under certain circumstances, you could request a deportation suspension if you have been physically present in the country for at least seven years and if you have good moral character. You could also be eligible for a waiver if you make a formal request to the United States government that they allow you to apply for readmission to the country.
As a last resort, you could voluntarily depart the United States for the period of time that an immigration judge orders. This voluntary departure option is obviously the least preferable option, but you may be able to use it where no other relief options exist.
Immigration Lawyer in Georgetown for Deportation Relief
A certified immigration lawyer in Georgetown at Sparks Law, PLLC can respond to all of your legal concerns and determine if you are eligible to petition for any of these forms of deportation relief. One of our tx lawyers can also be present with you at your immigration hearing and argue for the best possible result on your behalf.
In addition, if you receive an adverse decision from the presiding judge, our legal help could help you appeal that decision within 30 days. We can do this by filing a timely appeal with the U.S. Board of Immigration Appeals.
Family-based Adjustment of Immigration Status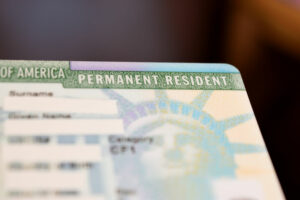 A person may obtain a family-based adjustment of status when they successfully apply for a green card. This green card will then allow the individual to lawfully remain in the United States. With the right lawyer, an individual may also obtain a green card without having to return back to their home country.
Several family relationships allow individuals to obtain green cards. Eligible family relationships include the minor children, stepchildren, spouses, and parents of a naturalized U.S. citizen – or a valid green card holder. Given the close nature of the family member, there is no cap on the number of these visas that the United States can give out on an annual basis.
Distant relatives of United States citizens may also have legal options to obtain a visa. However, the rules for obtaining these distant relative visas are far more specific – and extremely limited in number. Moreover, an uncle, aunt, in-law, or cousin is not eligible to sponsor a relative for green card purposes.
Many legal issues and statutes in the United States can be confusing and extremely difficult to interpret. Therefore, individuals and families oftentimes have difficulty determining if they are eligible for a green card based on family relationships.
Fortunately, the immigration attorneys in Georgetown at J. Sparks Law, PLLC, are here to review your unique circumstances with you and answer all of your legal questions. We can help you determine if your relationship to a valid green card holder or United States citizen qualifies you for a green card. If so, we could help you file the necessary paperwork and represent you at all legal hearings to help you obtain the green card you need.
What is Asylum?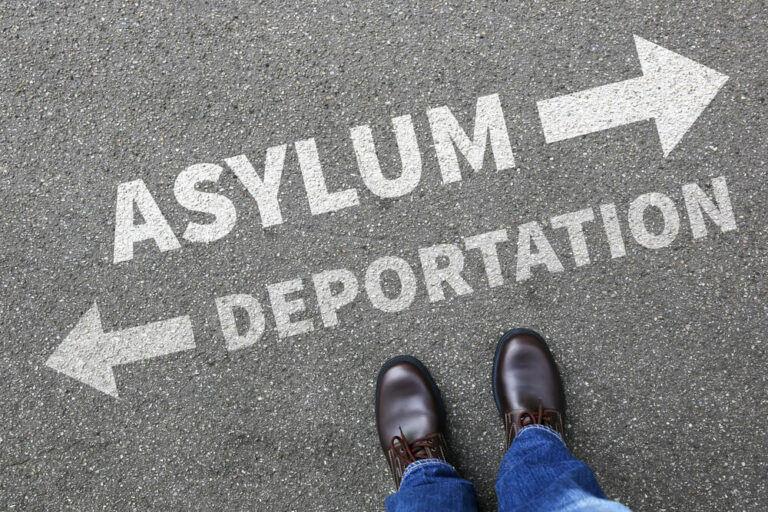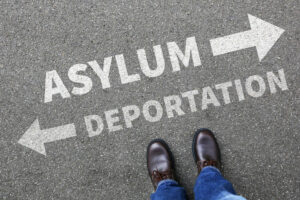 Individuals who were born in other countries often come to America to escape oppressive and sometimes violent regimes. They may come to the U.S. due to fear of persecution in their home country.
Under United States immigration laws, "persecution" has a very specific definition. For something to qualify as persecution, it must cause a person to be fearful of their home country's government — or a violent group in that country that the government fails to quash or control. Moreover, to qualify for asylum, the individual must have been subject to actual physical, psychological, or economic harm — or threats of harm — by their home country's regime. Finally, this persecution must relate to religious faith, race, social group membership, political opinion, or nationality.
Whether to seek asylum in the U.S. is an extremely important decision that should be made in consultation with an attorney. Asylum seekers are those who are already present in the U.S. and desire to apply for this benefit. Being granted asylum places the individual into asylee status which is indefinite. Work permits are issued during this time. After one year in asylee status, the individual becomes eligible to seek U.S. residency and a green card. If granted, the individual will then be on a pathway to U.S. legal rights.
Immigration Law-How to Apply for Asylum in the United States?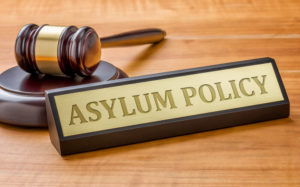 For an individual to qualify for asylum in the United States, they must usually apply within one year after first arriving here. However, in some circumstances, there are exceptions. In the event you are subject to one or more of these exceptions, you could still apply to have your removal from the country withheld. When filing for withholding of removal, there is no time deadline. Therefore, even if you are an undocumented immigrant staying in the country, you may be able to submit an application for asylum.
If you are interested in learning more about asylum for yourself or someone you care about, the experienced immigration lawyers in Georgetown at J. Sparks Law, PLLC, are here to help. Our Georgetown immigration lawyers can determine if you may petition for asylum, given your circumstances. If filing the asylum petition is in your best interest, we can help you submit the necessary paperwork in a timely manner.
Tx Immigration Lawyers Helping You to Pursuing U.S. Citizenship via Naturalization
Citizens of the United States have numerous benefits which allow them to live in the country legally, work on a nationality law, vote in elections, and hold positions in the government. To apply for a family based petitions by naturalization process, however, you must do more than simply file an N-400 form. You must also go through a legal process.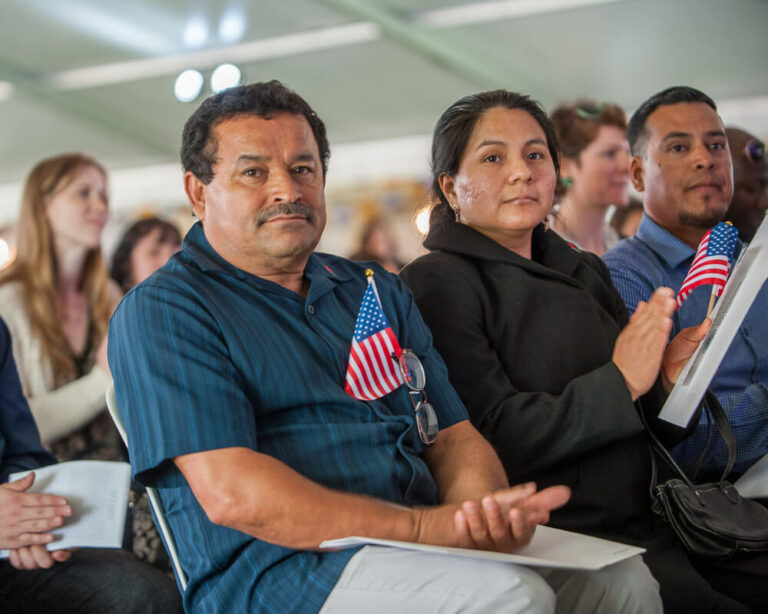 Individuals who were born outside the United States may become naturalized citizens by satisfying the following requirements:
Being at least 18 years old
Being of good moral character
Residing in the country for at least 2.5 of the previous five years
Maintaining lawful status on a continuous basis
Being a United States resident for at least five years, or three years, in the event you are married to a U.S. resident with lawful immigration status.
Being able to speak, read, and write English
Being able to pass a United States government and history test
Taking an oath of allegiance and loyalty to the United States
If you are eligible for U.S. citizenship through the naturalization process, our knowledgeable legal team can help you file an application and go through the necessary steps. We could also attend immigration hearings on your behalf and help you pursue the American dream by obtaining lawful permanent resident status.
Contact a Compassionate Immigration Attorney in Georgetown Today
United States immigration process often create more questions than answers. One of the most important steps you can take when it comes to addressing your immigration concerns is to retain an experienced attorney to represent you. The skilled team of immigration attorneys at J. Sparks Law, PLLC, will be able to answer your questions and help you achieve your desired result.
For a free case evaluation and legal consultation with a knowledgeable immigration attorney in Georgetown, please call us at 512-877-7482 or contact us online for more information.