What is the Immigration and Nationality Act?
By Julie Sparks in Immigration | on 2022-09-16 20:31:50
If you have an immigration matter, it is important to seek help from a skilled immigration lawyer. Trying to navigate the law and procedures alone risks making mistakes that can cost you important immigration benefits. Our attorneys are familiar with all provisions of the INA, and we can handle every step of your case.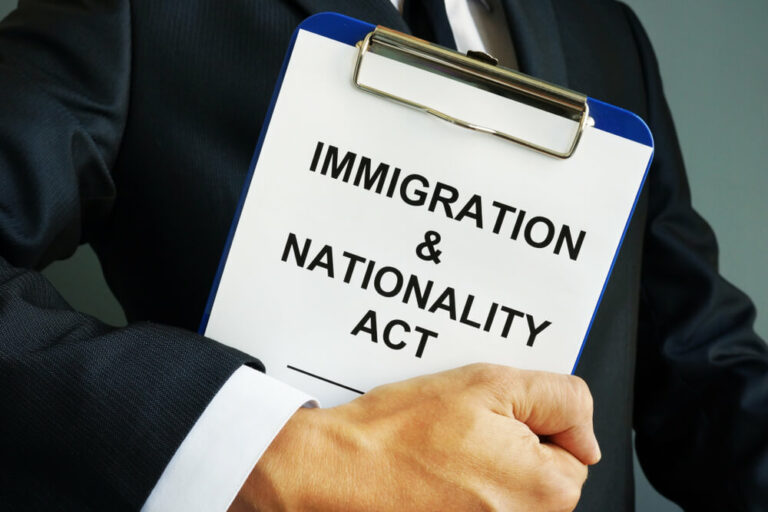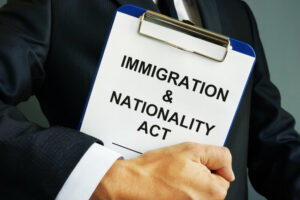 What Does the INA Cover?
The INA sets out guidelines for many different immigration matters, including:
Family-based immigration

, including preference categories and eliminating numerical restrictions on the immigration of special immigrants and immediate family members of citizens. 

Establishing eligibility requirements for employers if they are seeking to hire foreign workers. 

Creating preferences for workers with special skills or abilities.
The amended law eliminated any quota systems based on the religion, race, national origin, or ancestry of immigrants. 
Some other issues the INA governs include:
Adjustment of status of refugees

Inadmissibility

Sponsor requirements

Visas and visa waivers

Temporary protected status

Refugee assistance
If you have an immigration matter, it is likely that some provision of the INA will apply. You must have representation from an attorney who understands the limitations and requirements under the law, and who will ensure full compliance with all INA provisions. 
Seeking Help from an Immigration Attorney
Many people think they can save time and money by trying to handle their immigration issues alone. They might underestimate the importance of legal help during every step of this process. Not having a lawyer can:
Lead you to make mistakes on an immigration application that can cause delays, denials, or even serious legal accusations

Prevent you from receiving your immigration benefits in time

Keep you from defending against a removal proceeding

Prevent you from successfully hiring foreign workers for your company

Keep you and your close family members apart in separate countries longer than necessary
Our attorneys handle both employment and family-based immigration matters, and we can review the best steps to take in your case. We ensure everything is filed in time and in line with the INA and other immigration laws. We do everything necessary to pursue the benefits you need, including follow-ups and appeals when required. Even if you started the process alone, it is never too late to seek our assistance. 
Speak With an Austin Immigration Lawyer
At J. Sparks Law, PLLC, we know how complicated many immigration matters can be. We are ready to evaluate your immigration options, eligibility, and more. We ensure that every step of the immigration process is properly handled so you can enjoy the benefits you seek for you or your family. Contact us for a case evaluation and to discuss our services today. 

Julie Sparks is Board-certified by the Texas Board of Legal Specialization in Immigration and Nationality Law, one of a few such attorneys in Texas. After 15 years of practice in this field, she has represented immigrants from more than 70 countries.
Ms. Sparks is a member of the Texas Bar Association and the American Immigration Lawyers Association (AILA). Julie has also been a featured speaker at Southwestern Law School and at the national 2015 AILA Fundamentals Conference.
15 years of practice in this field.
She also founded and managed a non-profit organization representing indigent immigrants seeking asylum.
Julie is a former immigration law instructor at the Pepperdine School of Law in Malibu, California, and California State University – Los Angeles.