Violation of the Terms of a Visa
By Julie Sparks in Deferred Enforced Departure | on 2023-08-14 14:24:03
Foreign nationals entering the United States for tourism, business, or other reasons must first apply for and obtain a visa unless they are traveling from countries where a visa is not required. These visas are known as temporary or nonimmigrant visas and are given for a fixed period of validity from a few months to a few years, depending on the visa category. 
A person with one of these nonimmigrant visas must either leave the United States before the expiration of the period of validity or they must apply for an extension of the visa before the visa expires. Otherwise, they risk being in violation of the terms of their visa. At J. Sparks Law, PLLC, we help clients in the Austin area apply for extensions of their visas or find other solutions to visa violations.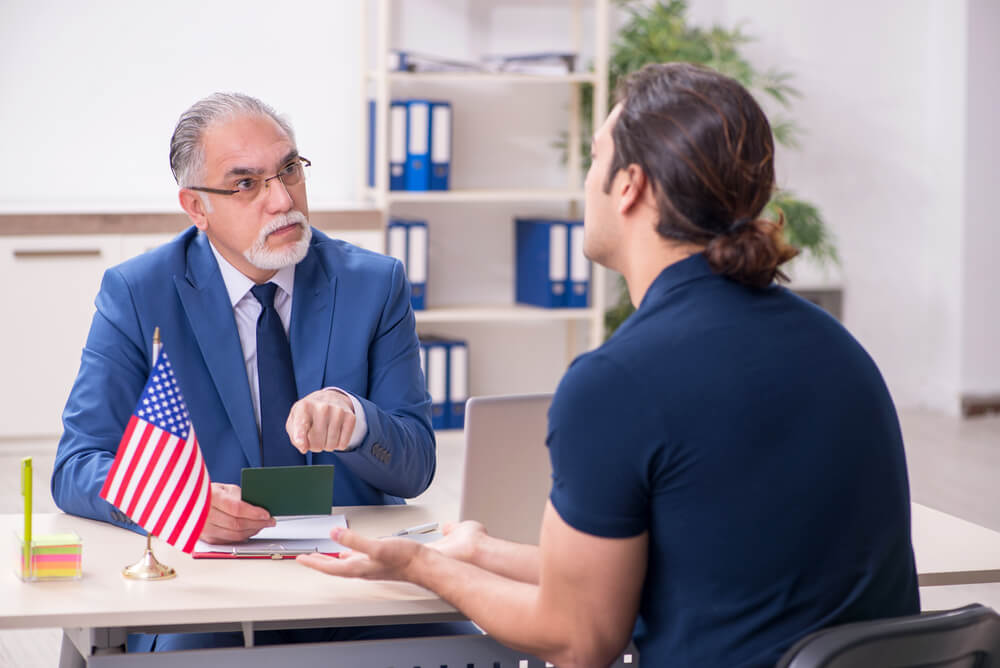 The Consequences of Overstaying Visa Validity
Overstaying visa validity, meaning staying in the U.S. beyond the date of expiration of your visa, has severe potential immigration consequences, including the following:
Future Visa Denial
If you overstay your visa and leave the United States after overstaying, even for a day, you will have difficulty getting another visa to enter the United States in the future. Consulate visa officers routinely deny visa applications for those who have previously entered the U.S. but did not leave before the expiration of their visa. To guard against this potential consequence, it is important to have an experienced lawyer help you apply for an extension of your visa before it expires.
3- and 10-Year Bars
Under the family-based immigration system, U.S. citizens and lawful permanent residents (Green Card holders) can petition the United States Citizenship and Immigration Services (USCIS) for certain qualifying family members to be given their own green cards. If those family members are in the U.S. and qualify as "immediate relatives" or if the beneficiary of the green card petition is in the U.S. with a valid immigration status, then they can apply and obtain a green card under a process known as "adjustment of status." 
In all other cases, the applicant for a green card in the U.S. without legal status must leave the U.S. to complete the immigration process under what is known as "consular processing," meaning to apply for the green card at a U.S. consulate in their native or another country. However, leaving the U.S. will subject one to the 3- and 10-year bar. 
Under immigration law, if you have overstayed your visa by more than 180 days but less than one year, you are barred from re-entering the U.S. for 3 years after you leave the U.S. This is true even if you left the U.S. to apply for a green card based on an approved family or other petition. If you overstayed your visa by more than 1 year, you are barred from re-entering the U.S. for 10 years.
A waiver of this harsh law is available – to find out if you qualify, it is important you talk to an experienced immigration lawyer.
Our Austin Visa Lawyers Can Help
If you are in the Austin area and wondering what your options are for extending your visa or even after your visa has expired, contact J. Sparks Law, PLLC, today to schedule an appointment to learn what we can do for you.

Julie Sparks is Board-certified by the Texas Board of Legal Specialization in Immigration and Nationality Law, one of a few such attorneys in Texas. After 15 years of practice in this field, she has represented immigrants from more than 70 countries.
Ms. Sparks is a member of the Texas Bar Association and the American Immigration Lawyers Association (AILA). Julie has also been a featured speaker at Southwestern Law School and at the national 2015 AILA Fundamentals Conference.
15 years of practice in this field.
She also founded and managed a non-profit organization representing indigent immigrants seeking asylum.
Julie is a former immigration law instructor at the Pepperdine School of Law in Malibu, California, and California State University – Los Angeles.