How Long Does It Take to Bring Spouse to the USA?
By Julie Sparks in Immigration | Visas and Green Cards | on 2023-02-22 19:22:59
If a U.S. citizen or lawful permanent resident (green card holder) marries a spouse who is from another country, a natural question that comes to mind and is often asked is, how long will it take to bring my spouse to the United States? At J. Sparks Law, we get this question all the time. It is a good question, but the answer depends on one's individual circumstances. 
To understand the process and how long it takes, it is important to have an overview of the process itself, including what the steps to be taken are, the immigration forms that must be completed, and how each of these steps relates to processing times. 
Processing times can also be affected by factors not directly related to the specific steps that must be taken, such as changes in staffing levels, policy considerations, and priorities in other agencies involved in the immigration process. Most people assume the United States Citizenship and Immigration Services (USCIS) is the only agency that handles immigration, but that is not the case as there are other agencies involved, such as the State Department, and this impacts processing times.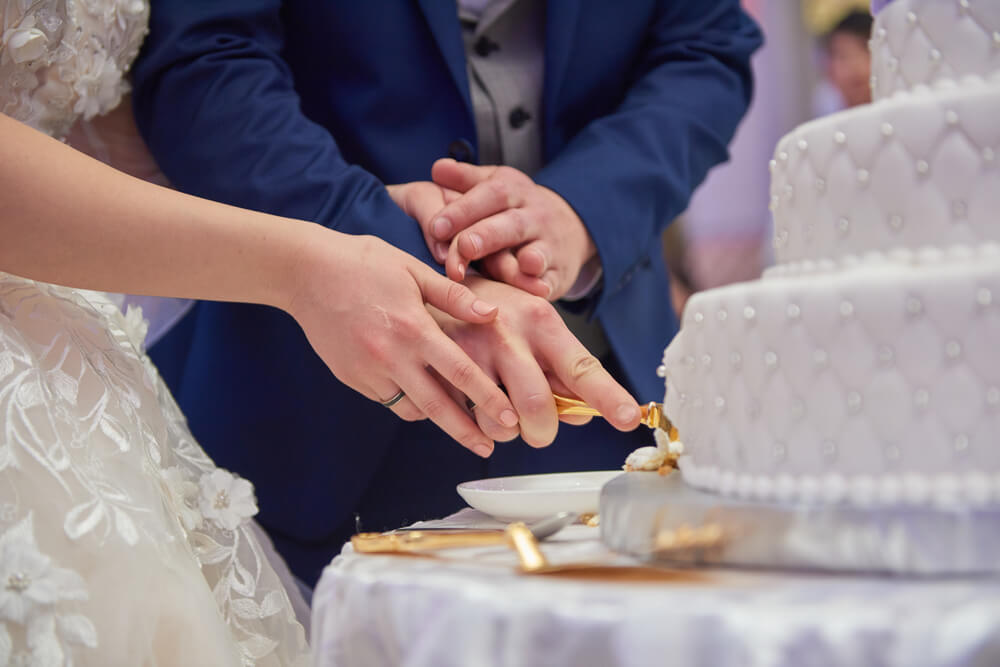 Filing Form I-130 Petition for Alien Relative
Seeking any government benefits requires completing one form or another. USCIS is no exception, and even though the U.S. government has done a good job of making it less paperwork-heavy, the immigration process still requires completing and filing multiple forms and going through several phases to successfully complete the immigration process. 
To start the immigration process to bring a spouse to the U.S., the U.S. citizen or green card holder spouse must first file an I-130 Petition for Alien Relative. The person filing this I-130 is referred to as the "petitioner," and the person they are filing for is referred to as the "beneficiary." In this article, we are assuming you are the petitioner, but the information also applies to the beneficiary.
The I-130 petition must include the following:
Proof of your status as a U.S. citizen (copy of a birth certificate, naturalization certificate, or U.S. passport) or, if the petitioner is a green card holder, evidence of that status which can be a copy of both sides of the green card.
Evidence that you and your spouse are legally married, and this can be a copy of the couple's civil marriage certificate.

If either you or your spouse was previously married, proof that the prior marriage has ended, such as a divorce or annulment decree or death certificate.

Evidence showing that you are in a bona fide marriage relationship. This can include evidence of things like joint bank accounts, proof of living together as a married couple, having children together, and proof of an ongoing marital relationship, such as videos showing family life, photographs, correspondence, travel together, etc.
Once you have gathered all the information and the I-130 petition is ready to be filed, this will be filed with USCIS, along with the applicable filing fee of $535.
Processing Time for I-130 in General
Processing time for the I-130 will depend on whether the petitioner is a United States citizen or a green card holder. I-130 petitions by U.S. citizens are a priority and are processed much faster compared to all other green card processing categories because there are no limits on visa numbers for immediate relatives of U.S. citizens. The time it takes to process an I-130 petition for a U.S. citizen filing for their foreign-born spouse is usually between 5 and 12 months. However, in some cases, petitions in this category can be processed in as little as two months.
If you are a green card holder, then you can expect your I-130 to be processed for a much longer period because there is a backlog of cases like yours. If you happen to live in a region where there is no backlog, then you can expect your I-130 to be processed just about the same time it takes to process one for a U.S. citizen. However, that is rare because USCIS is usually backlogged everywhere, and that being the case, expect your petition and applications to take much longer than those filed by U.S. citizens.
Processing an I-130 petition filed by a green card holder usually takes 6-24 months.
The current processing time for an I-130 petition filed by a U.S. citizen as of August 2022 is from about 11 months to over two years. If a spouse is a U.S. green card holder, then the waiting time is about 20 months to around three years or longer.
The processing time for an I-130 petition filed by a U.S. citizen for a spouse is currently 11.5 months at the Texas Service Center (TSC), which has jurisdiction over several states, including Texas. That is only an estimate based on the fact 80% of these I-130 petitions filed at TSC are completed within that time. However, the processing time at TSC for green card holders filing for their spouse is 20 months.
Processing Time for Green Card 
The filing date of an application for a green card for your spouse is what determines your spouse's spot in line for the immigration visa (green card). For this reason, the processing time for the I-130 petition does not affect the wait time for the visa; it only determines when the processing of your I-130 happens during that waiting period.
If your I-130 petition is approved, USCIS will notify you of the decision and forward your case to the Department of State's National Visa Center (NVC). USCIS will also mail a copy of the approval to your spouse. NVC will contact you and provide information as to what you and your spouse need to do to complete the immigration process. At this stage, the process is referred to as "consular processing." Consular processing takes approximately between 6 and 12 months. 
Speak with an Austin Immigration Attorney
If you and your spouse are about to embark or are already in the process of applying for a green card, J. Sparks Law, PLLC, can help and make a difference in seamlessly obtaining the green card. Contact us today and ask to speak to one of our experienced immigration attorneys.

Julie Sparks is Board-certified by the Texas Board of Legal Specialization in Immigration and Nationality Law, one of a few such attorneys in Texas. After 15 years of practice in this field, she has represented immigrants from more than 70 countries.
Ms. Sparks is a member of the Texas Bar Association and the American Immigration Lawyers Association (AILA). Julie has also been a featured speaker at Southwestern Law School and at the national 2015 AILA Fundamentals Conference.
15 years of practice in this field.
She also founded and managed a non-profit organization representing indigent immigrants seeking asylum.
Julie is a former immigration law instructor at the Pepperdine School of Law in Malibu, California, and California State University – Los Angeles.