Difference between a Visa and Green Card 2023
By Julie Sparks in Visas and Green Cards | on 2023-05-08 10:43:02
Coming to the United States requires a foreign national to either have a non-immigrant visa or an immigrant visa. Some immigrant visa holders go on to obtain a green card. There are many complicated rules that apply to get either of these types of visas or green cards. Always seek help from an experienced immigration attorney if you need to apply.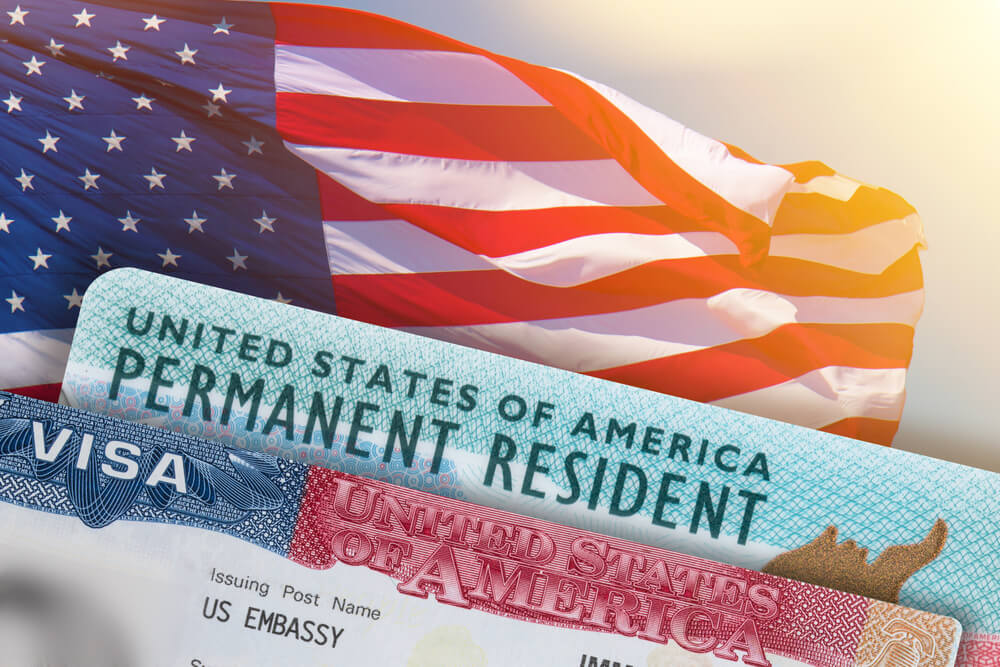 Difference Between a Visa and Green Card
A U.S. visa is an official authorization. Immigration Officers paste it into a passport as proof. People with a passport can enter and travel within the United States.
If the visa is a non-immigrant visa, it means that the authorization allows only to stay legally in the United States for the duration of time stated on the visa. Citizens all around this world who seek to enter the U.S. for a limited period must have this visa. And also must comply with U.S. visa immigration laws.
A green card, on the other hand, is a physical card given to a citizen of a foreign country that has gone through a process of applying for and has been approved for an immigrant visa. Once someone has an immigrant visa, they can apply for consular processing of a green card or adjustment of status to a permanent resident, depending on whether they are in or outside of the U.S.
What confuses many people is that both types of authorization to enter the U.S. are referred to as "visas" – it is just that one is temporary (the non-immigrant category) and the other one allows someone to live in the U.S. indefinitely.
Can You Apply for Both a Non-Immigrant Visa and Green Card?
One of the many requirements for applying for a non-immigrant visa is the applicant must show that they have no intention of permanently moving to the U.S. They must prove that they have strong roots in their home country that would have them returning before the expiration of time authorized by the non-immigrant visa.
Typically, if one has a relative or employer in the U.S. who has petitioned for them to obtain a green card, they will not be approved for a non-immigrant visa. Rather, they will need to wait for the immigrant visa or green card process to complete. And, then travel on the immigrant documents. In some cases, someone might qualify for a non-immigrant visa to keep a family together while they wait for their immigrant visa and green card to be approved and available. You should discuss this possibility with your immigration lawyer.
Speak with an Austin Visa Lawyer Today
If you have questions or need additional information about visas and green cards, the immigration team at J. Sparks Law, PLLC, is ready to help. Please contact us today to schedule your initial consultation.

Julie Sparks is Board-certified by the Texas Board of Legal Specialization in Immigration and Nationality Law, one of a few such attorneys in Texas. After 15 years of practice in this field, she has represented immigrants from more than 70 countries.
Ms. Sparks is a member of the Texas Bar Association and the American Immigration Lawyers Association (AILA). Julie has also been a featured speaker at Southwestern Law School and at the national 2015 AILA Fundamentals Conference.
15 years of practice in this field.
She also founded and managed a non-profit organization representing indigent immigrants seeking asylum.
Julie is a former immigration law instructor at the Pepperdine School of Law in Malibu, California, and California State University – Los Angeles.