Green Card Through Marriage Process Steps
By Julie Sparks in Visas and Green Cards | on 2023-01-12 14:05:45
A green card through marriage process steps is one of the most common ways to get a Visa. Many people come to the United States with temporary visas, and as the name indicates, they are supposed to remain in the country only for the authorized period of stay, after which they are required to return to their native homes. While many do just that, others choose to remain in the U.S. past their authorized period of stay. If you seek a Green Card through marriage, contact a green card lawyer.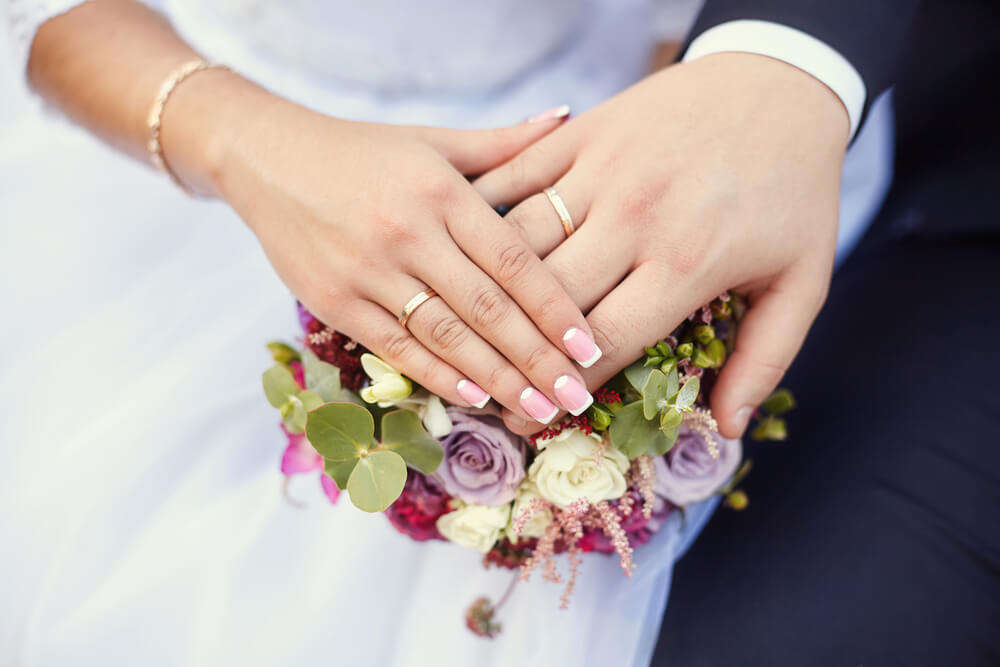 Consequences of Overstaying a Visa
If you came to the United States legally, but you have overstayed your authorized period of stay, you are subject to deportation, meaning U.S. Immigration and Customs Enforcement (ICE) agents can arrest and have you deported to your native country.
This is true also for anyone found in the country without a valid visa or another form of legal authorization to be in the U.S., and it does not matter in this case whether one came in legally or illegally.
Because of the perils of living in the United States on a temporary non-immigrant visa, many foreign-born nationals choose to seek and obtain permanent residency either through employment or through marriage.
Marriage-Based Green Card
To obtain legal status as a Green Card holder through marriage, you must comply with all applicable laws and regulations. Especially the following:
   

Filing a Marriage Petition

. The process of obtaining a Green Card through marriage is initiated by the qualifying. The petition is to have their spouse granted status as an immigrant or Green Cardholder. Because immigration through marriage is a priority category, the marriage petition can be filed concurrently with the foreign spouse's application for a Green Card.

   

Qualifying Relative to File Petition

. To obtain a

marriage-based Green Card

, you must show proof that you are married to either a United States citizen or a lawful permanent resident (a Green Card holder). However, for immigration law purposes, proof of marriage is not showing a copy of your marriage certificate and matching Ids; rather, you must show to the satisfaction of the examining Immigration officer that your marriage is genuine.  Also, you must prove you do not enter for purposes of circumventing U.S. immigration law.

   

Adjudication of Marriage Petition and Application for Green Card.

Once the marriage-based petition and Green Card application have been filed with the appropriate

U.S. Citizenship and Immigration Services (USCIS)

office, a decision will be made on the petition first, based on the evidence supplied to support the petition. An immigration examiner will invite you and your spouse for an interview. The sole purpose of this interview is to determine whether you are, in fact, married as you say you are. 
Call an Austin Immigration Lawyer about a Marriage Green Card
Obtaining a Green Card through marriage is no easy walk on the park, even for a genuinely married couple. This is because there is always a suspicion that marriage to a foreigner by a U.S. citizen is a sham. It is, therefore, best to have an experienced lawyer from J. Sparks Law, PLLC, helping you prepare and file a strong case for approval. If you seek a Green Card through marriage, contact us today to discuss your case. 

Julie Sparks is Board-certified by the Texas Board of Legal Specialization in Immigration and Nationality Law, one of a few such attorneys in Texas. After 15 years of practice in this field, she has represented immigrants from more than 70 countries.
Ms. Sparks is a member of the Texas Bar Association and the American Immigration Lawyers Association (AILA). Julie has also been a featured speaker at Southwestern Law School and at the national 2015 AILA Fundamentals Conference.
15 years of practice in this field.
She also founded and managed a non-profit organization representing indigent immigrants seeking asylum.
Julie is a former immigration law instructor at the Pepperdine School of Law in Malibu, California, and California State University – Los Angeles.