Austin U & T Visa Attorneys
Table of Content
Options for Survivors of Human Trafficking and Crime
U.S. Citizenship and Immigration Services (USCIS) provides protection for those who have been victimized through human trafficking or other specific crimes. The U Nonimmigrant status and the T Nonimmigrant status provide this relief.
If you or someone you know has been affected by human trafficking, you should seek the help of a qualified immigration lawyer. At J. Sparks Law, PLLC, we provide focused legal representation combined with compassionate, personalized service.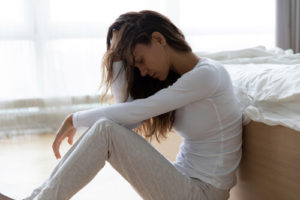 Call our Austin U and T visa lawyers at (512) 952-2176 to request a consultation. You may also complete an online form. Se habla Español.
U & T Visa Protection & Eligibility
The U and T visas were created to protect the victims of crime and human trafficking who have information about the crime and have helped or are willing to help law enforcement investigate or prosecute the offenders. The crimes under investigation are those committed in violation of U.S. law.
T Visas
T visas are for victims of human trafficking who have been brought into the U.S. on account of trafficking. To apply for a T visa, you must be physically present in the U.S. You must also show that you were recruited or transported here through coercion, fraud, or deceit for the purposes of prostitution, pornography, sexual exploitation, involuntary servitude, or forced labor.
U Visas
U visas are for the victims of qualifying crimes who have suffered substantial harm. One of the differences between domestic violence VAWA cases and domestic violence U visas is that while U visa applicants need to have been helpful to law enforcement, the abuser does not have to have legal status and the couple does not have to be married.
Both U and T visas allow you to apply for visas for qualifying family members. Once your visa is approved, it also allows you to apply for a green card as long as you meet certain eligibility requirements.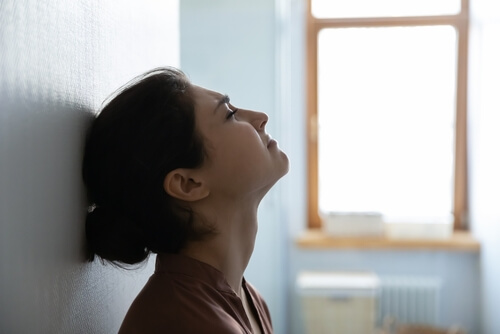 What is a U visa? 
The U visa is a nonimmigrant status given to victims of specific crimes who have suffered physical or mental abuse. The visa is obtained under an immigration law that also helps law enforcement in investigating and prosecuting criminal activity. The law is known as the Victims of Trafficking and Violence Protection Act (including the Battered Immigrant Women's Protection Act) and was passed and became law in 2000.
The law was intended to help strengthen the ability of law enforcement agencies and government officials to investigate and prosecute cases of domestic violence, sexual assault, trafficking of noncitizens, and other crimes while also protecting victims of these and other crimes who have suffered substantial physical or mental abuse because of the crime. These victims are also ready to help law enforcement authorities in the investigation or prosecution of the criminal activity.
Eligibility for U Visa
You could be eligible to obtain a U nonimmigrant visa if:
You are the victim of criminal activity that qualifies for the classification.
You have suffered substantial mental or physical abuse because of being a victim of criminal activity.
You have information that can help law enforcement investigate and prosecute criminal activity. For someone under the age of 16 or one who is unable to provide information about the criminal activity due to a disability, a parent, legal guardian, or a friend may have and provide the information about the crime on behalf of the person who is under the age of 16.
You were helpful in the past, are presently helpful, or are likely to be helpful to law enforcement in the investigation or prosecution of the crime. Again, if you are under the age of 16 or if you are unable to provide information about the crime because of a disability, a parent, legal guardian, or friend may help law enforcement on your behalf.
The crime occurred in the United States or violated U.S. laws.
You are admissible to the United States. Being "admissible" means you are not barred from entering or remaining in the United States because of various grounds of inadmissibility (reasons for the bar). If you are barred or are otherwise not admissible, you could apply and may be eligible to obtain a waiver.
Qualifying Criminal Activities
Abduction

Abusive Sexual Contact

Domestic Violence

Blackmail

False Imprisonment

Extortion

Felonious Assault

Female Genital Mutilation

Fraud in Foreign Labor Contracting

Incest

Hostage

Kidnapping

Involuntary Servitude

Murder

Manslaughter
Peonage

Obstruction of Justice

Perjury

Prostitution

Rape

Sexual Exploitation

Sexual Assault

Stalking

Slave Trade

Stalking

Trafficking

Torture

Witness Tampering

Unlawful Criminal Restraint

Other Related Crimes
The following are crimes for which the victim can obtain U visa status:

The key to obtaining a U visa is to show proof that you helped or have the potential to help law enforcement. This is accomplished by completing a government form that confirms your help, and this is known as Form I-918 Supplement B.
If you were in touch with the police before, during, or after the criminal activity took place and told them about the crime, you should ask the same police department to sign this form for you. In requesting this to be done, contact the police department and ask the name of the person to sign the form and address your letter to them.
If the application is based on being the victim of the crime, then the police likely filed charges against this person in court. If that is the case, the prosecutor may have been involved in getting the person charged in court, and if that was the case, the prosecutor also could be asked to sign this form.
2. Completing U Visa Form
Completing the USCIS I-918 form fully is required before your application is reviewed for approval or denial. It is important that you have an experienced immigration attorney to help you fully and properly complete the form.
In Part 1, this is general information about you, including your name, address, and so on. When completing this section, the thing to look out for is making errors in entering the information. For example, dates are written or said differently for different countries such that a date written in the applicant's native country format would denote something different in the U.S. date format, and this could delay or have an application denied as being inconsistent with known facts.
In Part 2, this is where you will indicate the law enforcement officer or office you assisted and the status of the case in which you provided or will provide information. This section is crucial because it is the information contained in it that establishes whether you are eligible for the U visa or not.
In Part 3, you are to provide detailed information about the criminal activity that provides the basis for your eligibility. You are to provide as much information here as you can remember or are able to obtain. If you do not remember details, it may be helpful to contact the police department in the jurisdiction where this occurred, and they may be able to offer some or all that information. 
3. Applying for a Waiver of Inadmissibility
Certain individuals are barred from entering or remaining in the United States – usually, for having committed some crimes, including immigration law violations or having certain medical illnesses for which those with the medical condition are barred from remaining or entering the U.S. If you are one of them, then you may be eligible to obtain a waiver of this inadmissibility. Otherwise, your application for a U visa—or any visa for that matter will be denied.
In making your application for a waiver, there are certain things you must do, such as providing a sworn statement as to why you are inadmissible and why that inadmissibility should be waived in your case.
If you are a victim of certain crimes and you need an immigration lawyer to help you obtain a U visa because of being a victim or have information that can help law enforcement, contact our office for your initial consultation.
Consult with an Experienced Immigration Attorney
No matter what situation you are in, we have the experience to help you obtain the protection you need. We can advise you on what type of visa is best for your circumstances and help you build a convincing case to present to USCIS.
For a consultation, call (512) 952-2176 today.
Awards & Accolades
Put Experience on Your Side
Client Reviews
When You Treat Your Clients like Family
Real care and dedication - Eric and Regina.

Julie was VERY attentive, frank but optimistic. If you want a PHENOMENAL team, definitely go with them! - E & S Abundez

Good service and experience - Laura Pérez

Best Immigration Attorney in Texas - Faheem & Jan

Genuine advocate with service oriented staff - Dru
Helping Clients Reach Their Dream
Child Sexual Abuse Victim Appeals for Asylum in Court Victim of Child Sexual Abuse Granted Asylum

College Student Was Arrested for Possession Client Released and Case Dismissed

Deported Honduran National's Case Reopened Deportation Case Terminated

Entered the U.S. Illegally Parole Awarded to Mother of Soldier

Family Suffered Interrogation and Arrest in West Africa Asylum Granted

Foreign Husband Petitions for Provisional Waiver Provisional Waiver Approved

Juveniles Facing Deportation Petition for Special Immigrant Juvenile Status Removal Proceedings Closed

Man Previously Tortured by Police in His Country Was Awarded Protection Protection Won for Torture Survivor

Mexican National Arrested Case Dismissed and Deportation Avoided

Mexican National Passes Visa Interview Visa Approved for Mexican National