Overview of the USCIS Process
By Julie Sparks in Citizenship & Naturalization | on 2023-01-26 17:46:12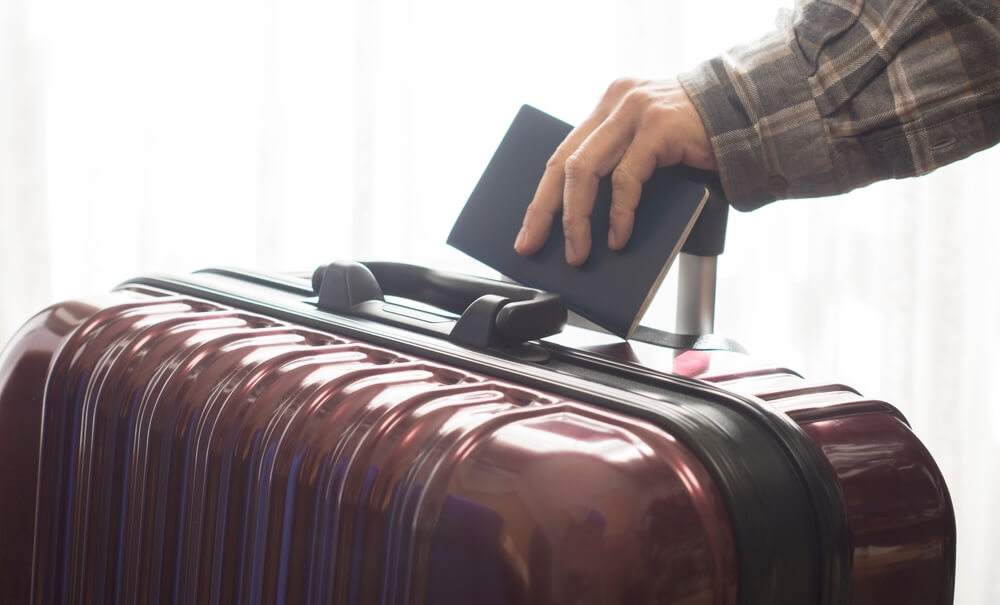 The United States Citizenship and Immigration Services (USCIS) is a federal government agency that processes immigration benefits for both temporary visitors and permanent immigrants. The agency reviews applications for many different visa categories, but getting any of the visas approved is no easy walk in the park. 
At J. Sparks Law, we help clients in Austin and across the state to navigate this complex immigration system and obtain the benefits they seek.
Nonimmigrant (Temporary) Visas
A nonimmigrant or temporary visa is a visa that allows one to come to the United States to work for a specific American employer for a specific time, usually three years, to visit for business or leisure, and in all cases, the holder of a nonimmigrant visa must leave the United States at the expiration of their authorized stay.
Permanent Immigration
A non-citizen living in the United States can seek permanent residence in the United States by applying for a green card, which is the informal term for what is formally known as lawful permanent resident (LPR) status. An LPR or "green card holder" is allowed to remain permanently in the United States if they are not convicted of a crime that makes them deportable. A green card holder can also apply for U.S. citizenship after five years in that status, or three years if they obtained the status through marriage to a U.S. citizen.
Steps in USCIS Processing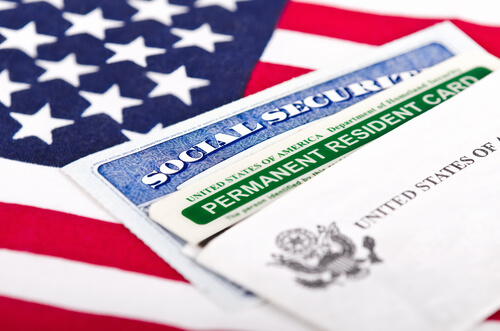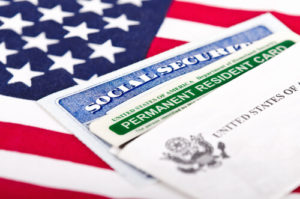 Whether one seeks a nonimmigrant or permanent visa, the steps to be followed are generally as follows:
Sponsorship. Unless one is self-petitioning, one must have a sponsor, meaning a U.S. citizen or entity whose relationship with the person seeking a green card is the legal basis for the non-citizen to be given a green card. This relationship can be family (for family-based immigration) or employment (for employment-based immigration). If the relationship is family, then the qualifying family member, usually a U.S. citizen or permanent resident, files a Form I-130 Petition for Alien Relative with USCIS. If the relationship is employment, then the employer files Form I-140 Immigrant Petition for Alien Worker.   
Application for Green Card. If the green card is sought under a category where there is no waiting time and for which an immigrant visa (green card) is immediately available, then the person being sponsored for a green card, referred to as the beneficiary, can concurrently file their application for a green card at the same time when the I-130 or I-140 petition is being filed by their sponsor. If there is a waiting time for the category under which the green card is sought, then one must wait for the I-130 or I-140 petition to be first approved before filing their application for a green card.
Biometrics and Interview. Once your application for a green card has been accepted for processing, you will be scheduled for biometrics, where your fingerprints are taken, and a background check is done on you, usually to find out whether you have a criminal record. You will then be scheduled for an interview, where an immigration officer will verify the information on your application.
USCIS is notorious for its slow processing times for family and employment-based visas, especially green card processing, which causes some applicants to wait months and months and, in many cases, for years for a final decision on their applications. There are many factors that determine how long your immigration case will be processed, and these include an annual quota cap, your native country, and even whether your application is accurate and complete.
Things got worse during COVID-19 as the already overwhelmed USCIS immigration system has seen normal processing times get even longer. According to an analysis of USCIS data, as of June 2022, the DHS-USCIS backlog had reached nearly 8.8 million cases—up from 5.7 million in 2019.
USCIS understands that in some cases, circumstances may change for applicants that make it difficult to wait for the normal processing time, as long as that is. If this happens to be the situation in your case, there are several options you have that you can pursue to request faster processing of your application:
Submission of Expedited Requests
You can request USCIS to expedite (speed up) the processing of your petition or application. However, this is a rarely granted request, so to be successful in having your request granted, you must provide USCIS with compelling reasons. To be eligible to even file this request, you must have documentation that proves, among other grounds:
Ombudsman
The Office of the Citizenship and Immigration Services Ombudsman (CIS Ombudsman) helps in expediting a case or assisting in situations where one is unable to get an issue resolved by USCIS in a manner that is unique. However, before the CIS Ombudsman intervenes, one seeking their help must demonstrate that the case is outside the normal processing time and that USCIS has not denied your expedited request. If you seek USCIS expedite and the USCIS denies it, the CIS Ombudsman cannot intervene.
Congressional Office
In some situations, there is an option available through the office of the Member of Congress for the district where you reside. This is normally done in conjunction with submitting a request for expedited processing. If you have a strong reason or reasons why your case should be expedited, you can make the request on your own but also ask your local Congress Representative to chime in, and if they do, then your request is likely to be granted.
Seek Help from Austin Immigration Attorneys
If you have an immigration need and wish to have it addressed by USCIS, J. Sparks Law can help you successfully tackle the matter as expeditiously as possible. We can also determine if any of the expedited options are available to you and if so, we will guide you through the process of filing this request. Contact us today and schedule an appointment for a consultation to discuss your situation.

Julie Sparks is Board-certified by the Texas Board of Legal Specialization in Immigration and Nationality Law, one of a few such attorneys in Texas. After 15 years of practice in this field, she has represented immigrants from more than 70 countries.
Ms. Sparks is a member of the Texas Bar Association and the American Immigration Lawyers Association (AILA). Julie has also been a featured speaker at Southwestern Law School and at the national 2015 AILA Fundamentals Conference.
15 years of practice in this field.
She also founded and managed a non-profit organization representing indigent immigrants seeking asylum.
Julie is a former immigration law instructor at the Pepperdine School of Law in Malibu, California, and California State University – Los Angeles.