Round Rock, TX Immigration Lawyer 
The Texas Demographic Center reports that metropolitan areas in Texas contain about 89 percent of the state population but receive nearly 97 percent of all Texas immigrants. The 8.2 percent of immigrants in Austin-Round Rock as a percent of all external in-migrants for Texas metropolitan statistical areas (MSAs) was only less than McAllen-Edinburg-Mission (29.6 percent), El Paso (28.8 percent), Houston-The Woodlands-Sugar Land (16.8 percent), Dallas-Fort Worth-Arlington (11.1 percent), and San Antonio-New Braunfels (10.1 percent).
Round Rock is a very attractive area for immigrants because of the city's proximity to Austin, and it is now home to more than 100,000 people. Money Magazine named Round Rock one of the best places to live in the United States because of the affordable housing, excellent schools, and Dell having a headquarters there, and CNN listed Round Rock as the second-fastest growing city in the country (tied with New Orleans in gain) the following year.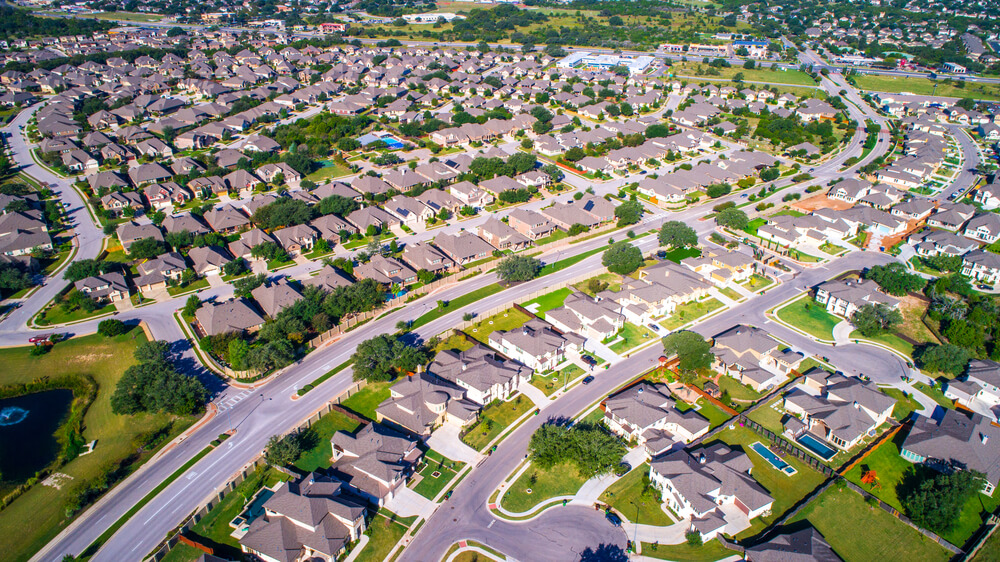 Round Rock Immigration Attorney
If you or your loved one needs assistance with any kind of immigration matter concerning a recent move to Round Rock, you will want to be certain that you have legal representation. J. Sparks Law, PLLC, is a team of highly qualified immigration lawyers who understand the challenges their clients are facing and help them find solutions to all of their problems.
Julie Sparks is Board Certified by the Texas Board of Legal Specialization in Immigration and Nationality Law, and she has more than 15 years of experience representing immigrants from over 70 different countries. You can call (512) 877-7482 or contact us online for a free consultation.
Discuss These Common Immigration Concerns With Our Firm
When it comes to immigration matters that J. Sparks Law, PLLC, has experience handling, we have familiarity with a number of different areas. Some of the most common kinds of immigration concerns generally tend to relate to:
Employment Authorization
The employment authorization document (EAD) allows people to work in the United States. They are typically valid for two years. Many employment-based immigrant visas have numerical limits, so people need to be certain that they are applying at the right times.
Adjustment of Status
Adjustment of status is the process that allows a person to apply for lawful permanent resident status or a Green Card while they are present in the United States without having to return to their home country to complete visa processing. The alternative to this process is consular processing, in which an application is processed at a United States Embassy or Consulate, and a person remains outside the United States until the application is approved. Adjustment of status can take up to two years to complete. There can be significant fees associated with an adjustment of status application, as a person must pay filing fees that can reach $1,225, although people admitted as refugees may have filing fees waived. 
Advance Parole
Advance parole will allow people to travel while an adjustment of status application is still pending or other limited sets of circumstances. Advance parole typically relates to the ability to reenter the United States after traveling abroad.
Fiancé Visas
People who are United States citizens wanting to bring their foreign fiancé(e)s to the United States to get married must file Form I-129F, Petition For Alien Fiancé(e), to obtain a K-1 nonimmigrant visa for the fiancé(e). To obtain a K-1 fiancé(e) visa, a person and their fiancé(e) must intend to marry within 90 days of the fiancé(e) entering the United States as a K-1 nonimmigrant and the marriage must be valid, which means both people must have a bona fide intent to establish a life together and their marriage is not for the sole purpose of obtaining immigration benefits.
Removal of Conditions
After immigrants receive legal permanent resident status, their conditional cards will only be valid for two years, and Form I-751 will allow them to remove their conditional clauses and obtain approval for permanent residency. People must apply for removal of conditions within 90 days of their conditional Green Cards expiring. The only people eligible to apply for removal of conditions are spouses of United States citizens or permanent residents, divorced, separated, or widowed spouses of United States citizens or permanent residents, children who received conditional status within 90 days of parents being granted conditional resident status, and abused partners of United States citizens. 
Green Card Renewal
While certain Green Cards will not contain an expiration date, many others will expire within ten years. People who want to continue living and working in the United States must apply to renew their Green Cards. People should generally start the renewal process when their card is set to expire in six months. 
People wanting to renew permanent resident cards will file Form I-90, Application to Replace Permanent Resident Card (Green Card); people who obtained conditional permanent resident status through marriage and want to apply to remove the conditions on their permanent resident status file Form I-751, Petition to Remove Conditions on Residence, and conditional permanent residents who obtained their status through qualifying investments wanting to remove the conditions on their residence file Form I-829, Petition by Investor to Remove Conditions on Permanent Resident Status.
Citizenship
A person wanting to become a naturalized citizen of the United States must be: 
A permanent United States resident (meaning a green card holder)

Residing in the United States continuously for at least five years

Residing in the state the application will be filed in for at least three consecutive months

Present in the United States for at least two and a half years in the last five years of required residence

Able to satisfy the requirements of the English Test

Able to satisfy the requirements of the United States History and Government Test

Being of good moral character

Residing in the United States continuously from the filing date of the application for naturalization until actually granted United States citizenship

Being at least 18 years of age

Being committed to the principles of the United States Constitution. 
A child can also obtain a certificate of citizenship if they are younger than 18 years of age, are in the custody of one United States parent, already hold permanent residency and reside in the United States, and have already had a full adoption if they were adopted.
Waivers of Inadmissibility
People who might qualify for American visas could be barred from entering the United States on one or more grounds of inadmissibility, and such individuals must file Form I-601, Application for Waiver of Grounds of Inadmissibility. Grounds of inadmissibility may include criminal convictions, unlawful presence in the United States, immigration fraud, certain health issues, or prior removal orders.
Waivers of Unlawful Presence
Unlawful presence waivers allow people to remain in the United States during the green card application process, even if they were in the country unlawfully or overstayed their visas. While many undocumented immigrants will be forced to leave the United States before applying for permanent residency and can be barred from reentry for several years for a breach of immigration law, United States Citizenship and Immigration Services (USCIS) can waive the right to make a person leave during the green card process and allow them to stay.
U-Visas and T Visas
U nonimmigrant status or the U visa applies to victims of certain crimes who have suffered mental or physical abuse and are helpful to law enforcement or government officials in the investigation or prosecution of criminal activity, while T nonimmigrant status applies to certain victims of severe forms of trafficking in persons that allow them to remain in the United States for up to four years when they comply with reasonable requests for assistance from law enforcement in the detection, investigation, or prosecution of human trafficking or qualify for an exemption or exception. Severe forms of trafficking include sex trafficking and labor trafficking.
Deportation Defense
When you are facing possible deportation, it can be frightening whether or not you are in ICE custody. Many immigrants do not realize that even misdemeanor convictions for offenses such as driving while intoxicated (DWI) can lead to serious immigration consequences. 
You have the opportunity to defend against your deportation from the U.S., but you need the right defense help. It is always important for any immigrant facing possible removal to quickly contact an experienced Round Rock immigration lawyer for help determining the proper steps to take in their case.
Contact Our Experienced Immigration Lawyer in Round Rock, TX
Are you currently seeking an attorney to help you with some kind of immigration concern in the greater Round Rock area? You will want to be sure that you take the time to speak to J. Sparks Law, PLLC because we have a thorough understanding of all immigration issues in Texas and know how to help people achieve the most favorable results for their cases.
Our firm is proud to have been able to serve people from more than 100 different countries. You can call (512) 877-7482 or contact us online to talk to our Round Rock immigration lawyer.
Other Areas We Serve in Texas