Killeen, TX
Immigration Lawyer Near You. 
According to the Texas Demographic Center, the killeen TX–Temple–Fort Hood metropolitan statistical area (MSA) in Central Texas includes three counties: Bell, Coryell, and Lampasas. While the area saw the largest internal net migration of any MSA, it also had the third-highest domestic net migration, creating an immigration total of 18.03, which was the highest of any MSA.
Reports indicate that Killeen was named the fifth best place to live in Texas according to the U.S. News & World Report 2019 Best Places to Live in Texas study. The United States Census reported that Killeen had a population of 156,261, putting it in the top 20 municipality populations in Texas. Our Law firm serves in the Kelleen area and nearby locations.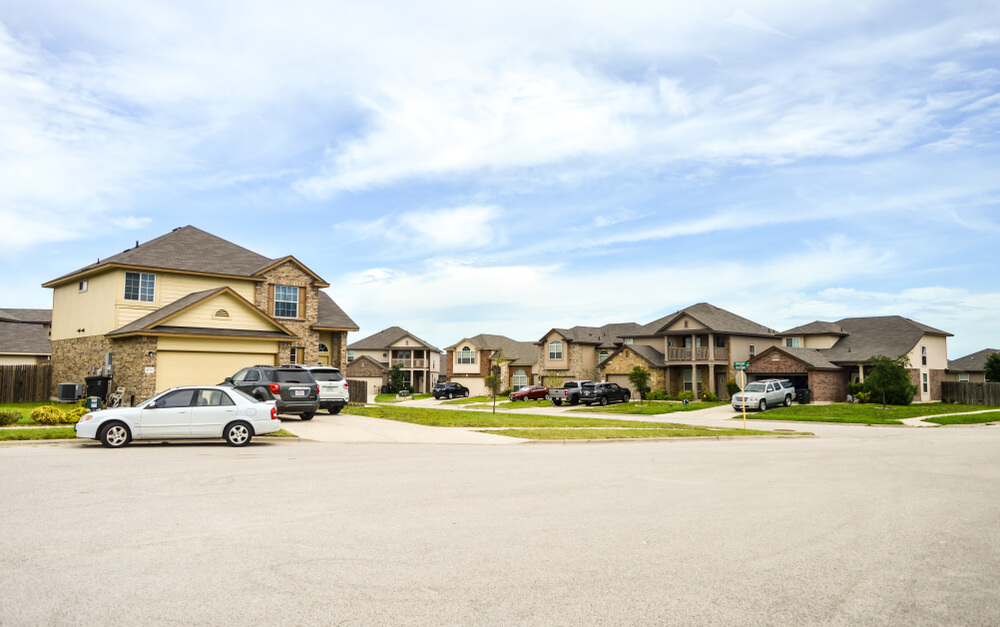 If you are in the process of trying to secure legal services anywhere in the greater Killeen area, it is going to be incredibly important for you to make sure that you retain legal counsel from immigration lawyers. J. Sparks Law, PLLC, understands all of the stress that is inherent to the application process but can help you overcome any obstacle that might arise during your application process.
Our Immigration Lawyers in Killeen Texas is based in Austin but represents clients throughout the state of Texas, and we are a bilingual firm, so you can feel comfortable conversing with us in English or Spanish. You may call (512) 877-7482 or contact us online for a consultation.
Immigration Matters Our Immigration Attorneys Handle
Immigration law in the United States involves many different interpretations and codes, so it can be easy for the average person to become confused when researching a particular topic. Ourkilleen TX  immigration attorney at J. Sparks Law, PLLC, has experience helping clients with such immigration issues as:
Adjustment of Immigration Status
People who want to switch from a nonimmigrant immigration status to permanent residence or Green Card holder status must file certain paperwork while they are still present in the United States, so they do not have to return to their home country to complete visa processing. When a person is not eligible for adjustment of status, then they must use consular processing, which can also be an option even when a person is in the United States. 
People should be aware that adjustment of status cases can take up to two years to complete, and people may also have to pay significant fees as part of these applications, with costs possibly reaching $1,225, although certain refugees can get filing fees waived. People will also have to submit many forms of required initial evidence, and all applicants will want to be working with experienced immigration lawyers who can make sure that all of the required paperwork is included.
Fiancé Visas – nonimmigrants Visas
People who are seeking immigration services to bring foreign fiancé(e)s to the United States so they can marry must file a petition that allows their fiancé(e) to obtain a K-1 nonimmigrant visa. Form I-129F, Petition For Alien Fiancé(e), applies to people and their fiancé(e)s who intend to marry within 90 days of the fiancé(e) entering the United States as a K-1 nonimmigrant, and marriages are required to be valid, which means that both people have bona fide intents to establish a life together and marriages are not strictly for obtaining immigration benefits. That's why a lot of people turn to state bar certified immigration lawyers in Killeen, Texas for help. Working with an immigration attorney can give you the peace of mind you deserve.
Removal of Conditions
According to immigration attorney Julie Sparks, the Conditional permanent residents who obtained their status through marriage and want to apply to remove the conditions on their permanent resident status will file Form I-751, Petition to Remove Conditions on Residence. A person can file to remove conditions on their permanent residence status without their spouse or stepparent at any time after they are granted conditional status if they or their parent: 
Entered into a marriage in good faith, but the spouse or stepparent subsequently died.

Entered into a marriage in good faith, but the marriage ended through divorce or annulment.

Entered into a marriage in good faith, but either the person or their child was battered or subjected to extreme cruelty by the spouse. Contact our killeen immigration lawyers 

Entered into a marriage in good faith, but the person was battered or subjected to extreme cruelty by either the parent or the parent's spouse.

Termination of a person's status and removal from the United States would result in extreme hardship. 
A person needs to apply for removal of conditions within 90 days of their conditional Green Card expiring. Eligibility will be limited to spouses of United States citizens or permanent residents, separated, or widowed spouses of United States citizens or permanent residents, children who received conditional status within 90 days of parents being granted conditional resident status, and abused partners of United States citizens.  Seek legal advice from certified immigration lawyers.
Green Card Renewal
Federal immigration law requires lawful permanent residents and conditional permanent residents to replace their Green Cards in a variety of settings. Anybody who needs help renewing or replacing a Green Card should work with an attorney because there will be a required application, numerous supporting documents, and possible payment of fees. While Green Cards do not always have expiration dates, most expire ten years from the date they are issued. People should typically begin the renewal process when a Green Card expires in six months. 
A person wanting to renew a permanent resident card must file Form I-90, Application to Replace Permanent Resident Card (Green Card), a person who obtained conditional permanent resident status through marriage and is hoping to apply to remove the conditions on their permanent resident status must file Form I-751, Petition to Remove Conditions on Residence, and a conditional permanent resident who obtained their status through qualifying investments and now wants to remove the conditions on their residence must file Form I-829, Petition by Investor to Remove Conditions on Permanent Resident Status. Seek legal advice from one of our Texas Killeen Immigration Immigration Lawyers in Killeen.
Employment Authorization (EAD)
An employment authorization document (EAD) proves that a person is authorized to work in the United States and is usually valid for two years. A person must apply for an EAD if they are authorized to work in the United States because of their immigration status or circumstances and need evidence of that employment authorization or are required to apply for permission to work. 
visas For Victims Of Certain Types Of Crimes (U Visas & T visas)
When certain immigrants are willing to help law enforcement or government officials in the investigation or prosecution of certain kinds of criminal activity, they could be eligible for U visas or T visas. U nonimmigrant status or the U visa is for victims of certain types of crimes involving mental or physical abuse, and T nonimmigrant status is for certain victims of severe forms of trafficking in persons, such as sex trafficking and labor trafficking, and allows people to remain in the United States for up to four years. 
Citizenship & Naturalization
When a person wants to become a naturalized citizen of the United States, they will have to satisfy several requirements. All applicants must be permanent United States residents or Green Card holders who have resided in the United States continuously for at least five years and resided in the state the application will be filed in for at least three consecutive months while being present in the United States for at least two and a half years in the last five years of required residence. 
They also must satisfy the requirements of the English Test, the United States History and Government Test, and be of good moral character while residing in the United States continuously from the filing date of the application for naturalization until actually being granted United States citizenship and be at least 18 years of age and committed to the principles of the United States Constitution. Children are also able to obtain certificates of citizenship if they are younger than 18 years of age, are in the custody of one United States parent, already hold permanent residency and reside in the United States, and have already had a full adoption if they were adopted. Turn to our law firm in Killeen, TX.
Contact Our Experienced Immigration Lawyer in Killeen, Texas
Are you currently in the midst of some kind of immigration issue in Texas that is jeopardizing your ability to work and reside in the state? You will want to be sure you speak with J. Sparks Law, PLLC, as soon as possible because our firm will know how to get you the relief you need.
We have experience helping people who came to Texas from countries all over the world, so we understand the unique issues that can arise in many of these cases.  We serve the legal needs of individuals and businesses throughout Texas State. You can call  J Sparks Law, PLLC, Immigration Lawyers in Killeen, TX (512) 877-7482 or contact us online to set up an initial consultation with our Killeen immigration lawyer.