Immigration Lawyer in
Waco, TX
Waco is the county seat of McLennan County, located halfway between Dallas and Austin, and the city ranks 22nd in terms of population in Texas. Waco is perhaps best known for the law enforcement siege on a Branch Davidian compound in 1993 that resulted in 86 deaths and immense criticism.
Affordable housing, good schools, and a variety of recreational activities make Waco a very popular destination for many immigrants looking for immigration services in Texas, but the area can also be one of the hardest for people to move to. Surrounding cities in the area include Woodway, Hewitt, Robinson, Bellmead, Elm Mott, Lacy-Lakeview, Northcrest, and Beverly Hills.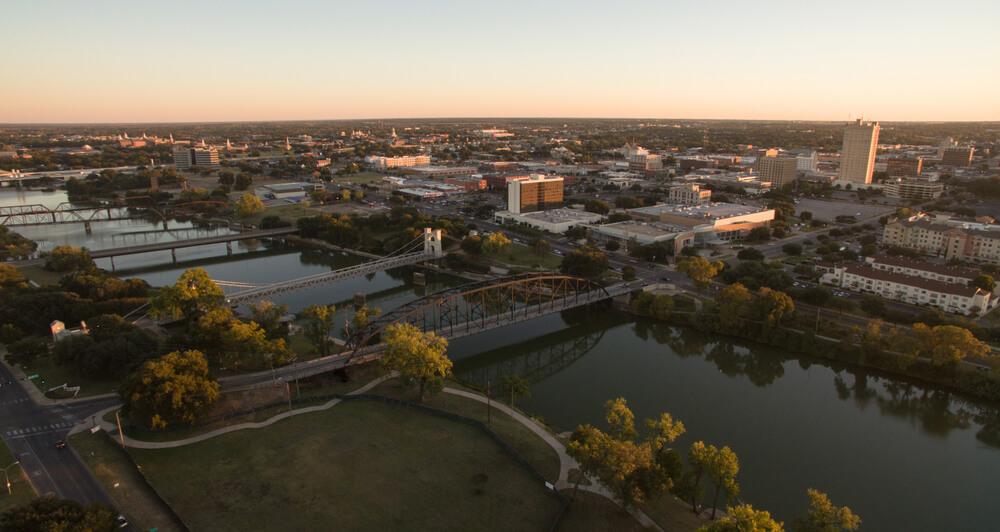 Common Immigration Law Concerns
Waco immigration lawyers at Sparks Law, PLLC, assists clients with many different kinds of immigration law issues. Some of the most frequent areas of concern can include, but are not limited to:
Adjustment of Status
Adjustment of status relates to people applying for lawful permanent resident status or Green Cards while they are still present in the United States, but they do not have to return to their home country to complete visa processing. Consular processing is the common alternative in which applications are processed at a United States Embassy or Consulate while a person remains outside the United States until the application is approved. 
Adjustment of status may take as many as two years to complete, and there can also be significant fees for adjustment of status applications that may be as much as $1,225. Some refugees could get their filing fees waived. Required initial evidence in these cases can include several different forms of immigration law paperwork and other documents, so a person will want to have immigration lawyers to ensure they are submitting everything that is required.
Green Card Renewal
Not all Green Cards necessarily contain expiration dates, but the ones that have them usually indicate that they will expire ten years from the dates they are issued. When a person hopes to continue working and living in the United States, they will have to apply to renew their Green Card. It is frequently recommended that people begin the renewal process when the Green Card is set to expire in six months.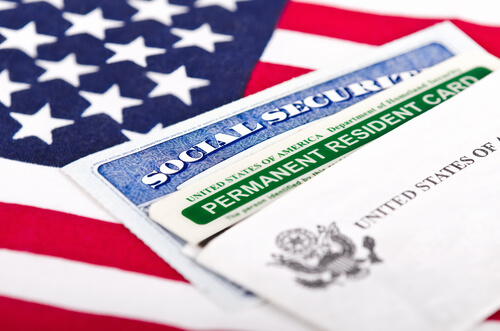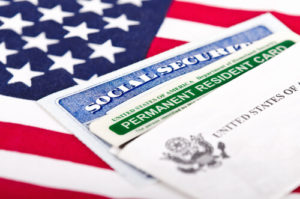 The paperwork people will file will depend on their situation, as individuals hoping to renew permanent resident cards must file Form I-90, Application to Replace Permanent Resident Card (Green Card), people who obtained conditional permanent resident status through marriage and are hoping to apply to remove the conditions on their permanent resident status will file Form I-751, Petition to Remove Conditions on Residence, and conditional permanent residents who obtained their status through qualifying investments and now want to remove the conditions on their residence must file Form I-829, Petition by Investor to Remove Conditions on Permanent Resident Status.
Fiancé Visas
If a person who is a United States citizen wants to bring their foreign fiancé(e) to the United States to get married, they must file Form I-129F, Petition For Alien Fiancé(e) to obtain a K-1 nonimmigrant visa for the fiancé(e). Obtaining a K-1 fiancé(e) visa means that a person and their fiancé(e) must intend to marry within 90 days of the fiancé(e) entering the United States as a K-1 nonimmigrant and their marriage must be valid, meaning that both people will have a bona fide intent to establish a life together and the marriage is not for the sole purpose of obtaining immigration law benefits.
U Visas and T Visas
Both U visas and T visas are immigration benefits made available to people who are willing to help law enforcement or government officials in the investigation or prosecution of certain kinds of criminal activity. U nonimmigrant status or the U visa applies to victims of certain kinds of crimes who suffered mental or physical abuse, while T nonimmigrant status applies to certain victims of severe forms of trafficking in persons that allow them to remain in the United States for up to four years. Severe forms of trafficking include sex trafficking and labor trafficking. Seek legal help from tx immigration lawyers.
Citizenship
Any person who needs legal services and hopes to become a naturalized citizen of the United States must meet several requirements. These include: 
Being a permanent United States resident or Green Card holder who has resided in the United States continuously for at least five years

Resided in the state the application will be filed in for at least three consecutive months

Being present in the United States for at least two and a half years in the last five years of required residence

Able to satisfy the requirements of the English Test, the United States History, and Government Test

Being of good moral character

Residing in the United States continuously from the filing date of the application for naturalization until actually being granted United States citizenship

Being at least 18 years of age

Committed to the principles of the United States Constitution. 
Children can also obtain certificates of citizenship when they are younger than 18 years of age, are in the custody of one United States parent, already hold permanent residency and reside in the United States, and have already had a full adoption if they were adopted.
Waivers of Inadmissibility
Some people who otherwise qualify for American visas may be barred from entering the United States on one or more grounds of inadmissibility. These people then need to file Form I-601, Application for Waiver of Grounds of Inadmissibility. Grounds of inadmissibility can include criminal convictions, unlawful presence in the United States, immigration law fraud, certain health issues, or prior removal orders.
Waivers of Unlawful Presence
An unlawful presence waiver will let a person remain in the United States during the green card application process, even if they were in the country unlawfully or overstayed their visa. Although several undocumented immigrants can be forced to leave the United States before applying for permanent residency and may also be barred from reentry for several years for a breach of immigration law, USCIS has the ability to waive the right to make a person leave during the green card process and allow them to stay.
Advance Parole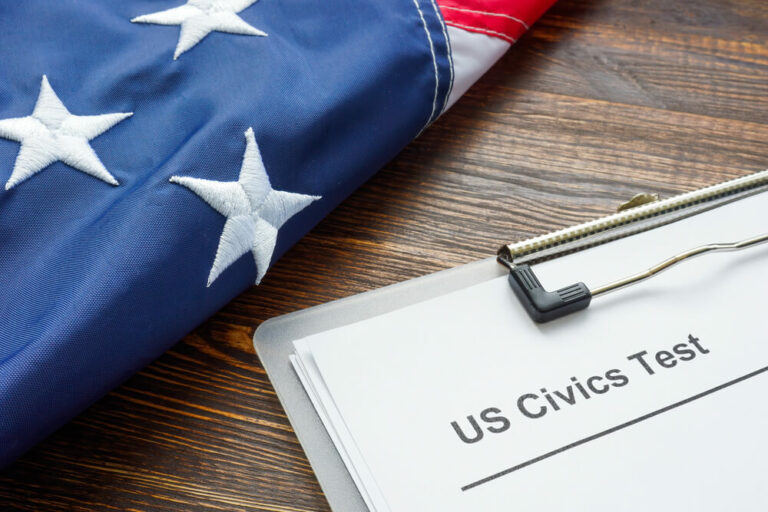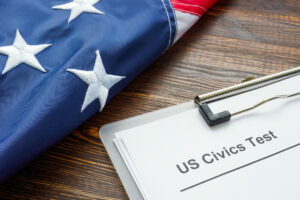 An advance parole matter often relates to a person's ability to reenter the United States after traveling abroad. Immigrants applying for advance parole on the basis of pending applications for adjustment of status must be approved for advance parole before leaving the United States to avoid the termination of their pending applications for adjustment. 
Immigrants in the United States should obtain Advance Parole prior to departure to reenter the United States after travel abroad if they have filed an application for adjustment of status but have not received a decision from United States Citizenship and Immigration law Services (USCIS), hold refugee or asylee status and intend to depart temporarily to apply for a United States immigrant visa in Canada, and/or an emergent personal or bona fide reason to travel temporarily abroad.
Employment Authorization
An employment authorization document (EAD) will allow a person to work in the United States and is typically valid for two years. The numerical limits to employment-based immigrant visas mean that people must be certain they are applying at the best times.
Removal Defense for Immigrants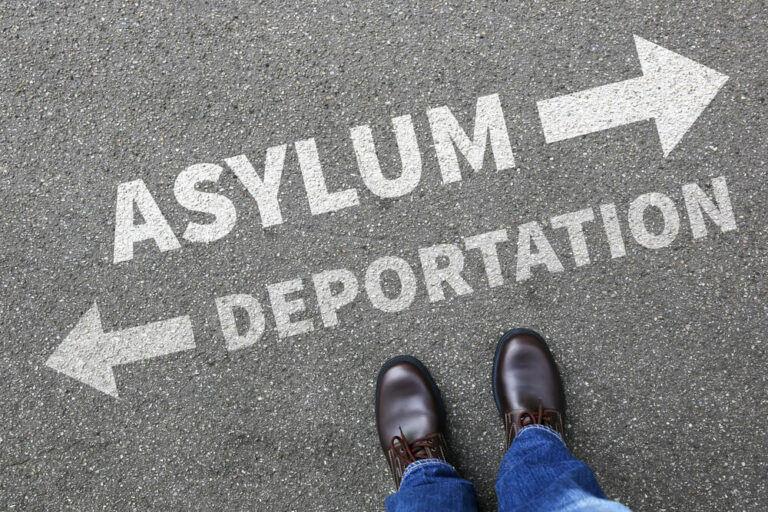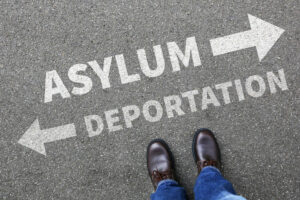 It is important for all immigrants who find themselves involved in criminal cases to understand that they have certain rights in these cases. The United States Supreme Court held in Padilla v. Kentucky, 559 U.S. 356, 130 S. Ct. 1473, 176 L. Ed. 2d 284 (2010) that counsel has a duty under the Sixth Amendment to the United States Constitution to inform a noncitizen alleged offender that their plea would make them eligible for deportation.
Any time that an immigrant is facing any kind of criminal charges, they should quickly contact immigration lawyers in Waco,TX to determine how the criminal charges may impact their immigration status. Many people can find resolutions to their situations depending on multiple factors, so it is important for people to fully understand all of their rights in these cases. We have experienced lawyers on your behalf, we are on your side on hte entire process.
Contact Our Experienced Immigration Lawyer in Waco, TX
If you are in the midst of an immigration issue that you believe could be threatening your ability to work and live in the United States, you should not wait another moment to find yourself legal representation. J. Sparks Law, PLLC, can be your voice in the courtroom and help you secure all of the benefits to which you are entitled.Our firm has helped scores of immigrants from various nations around the globe, so we can confidently represent people in a wide variety of different immigration matters. Call (512) 877-7482 or contact us online to schedule an initial consultation with our Waco immigration lawyers.¿Hablamos Español! An Spanish speaking legal assistant can help you.